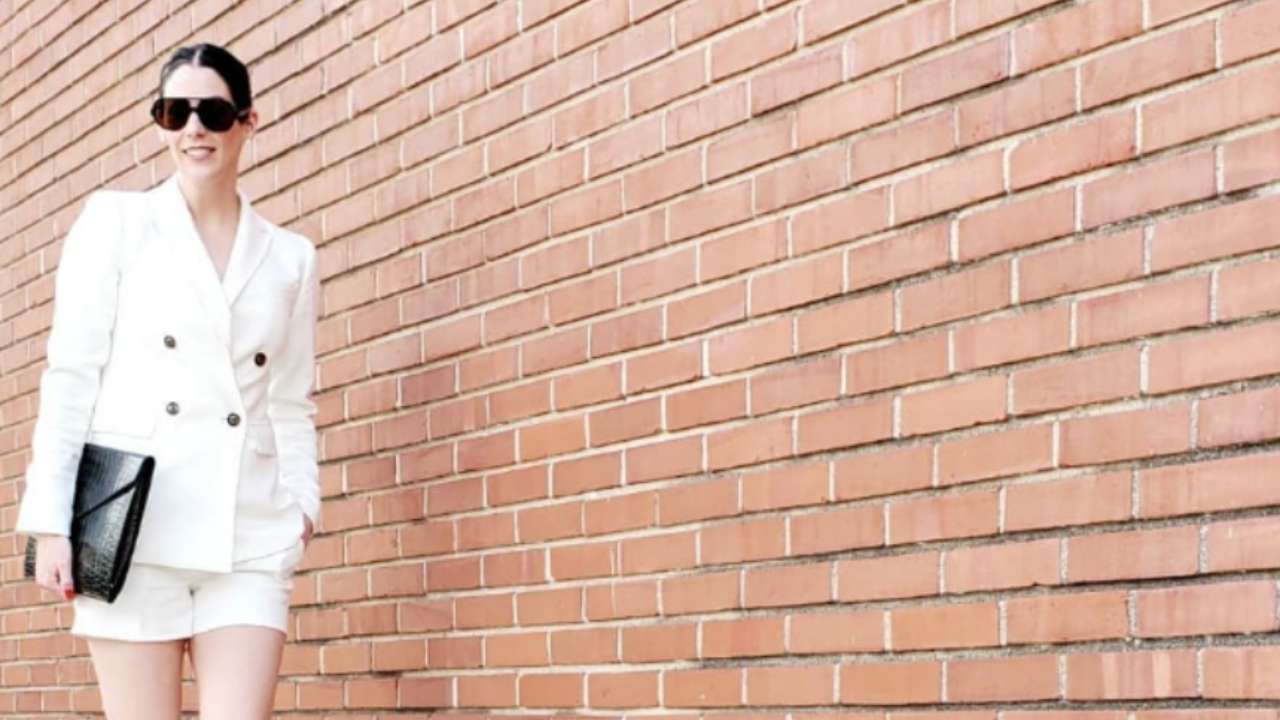 Amanda's Style Journey
By: Amanda Wood
I lost a Million Dollar Sale because of my style. Welcome to my Style Story . . .
I was fresh out of College, starting my adult career, and decided to become a Real Estate Agent at a small Mom and Pop Brokerage that was right on the Back Bay in Portland, Maine. I was SO excited to start digging in and getting out there . . .I did not realize the hurdles I was about to come up against.
My first week after obtaining my Realtor license I was attending an Ethics Class and about 46 minutes into the class the first Tower was hit . . . I was seated next to a fellow agent in my Brokerage whose phone was going off with increased emergency. . .her daughter was in the Tower and her son was at the Pentagon. Needless to say, the class was canceled, I was consoling my co-worker and we all went back to the office and just stared at the TV in silence.
Like most, I will NEVER Forget that day.
As life started to return to normal and home sales started to pick back up, I was excited to restart my budding career as a Realtor. I got my first big break when a seasoned Broker asked me to cover one of his Open Houses that weekend. I was thrilled!
It was an oceanfront property and I was ecstatic at the possibilities of the Home Buyers I would meet . . .and Hopefully my first sale!
The day was perfect! Sunny, with a light breeze, and warm. The quintessential day in "Vacationland".
I had strategically placed all the signs to make sure any potential Buyer would easily find the home and was ready to go. I had the property disclosure memorized, my cookie-scented candle going, and what I thought was my best suit. Little did I know how that first Open House would go.
Then in an instant, as prepared as I thought I was, I was taught my Style Lesson that would change everything.
A woman walked into my Open House . . .looked me up and down . . .then asked . . . "Is that your car outside?" . . .I quietly nodded Yes. She then looked me up and down again . . . And ABRULTY, without a word . . .WALKED OUT OF MY Open House!
I was so shocked, confused, and Shocked! What just happened? What had I done wrong?!
I realized my car and my "suit" were doing the talking for me . . .they were conveying an unspoken message that was NO WAY in line with who I was as a Broker.
That Day was a humbling moment of embarrassment and realization that if I was going to make it, I had to change a few things.
And change I did!!!
I realized the person I was was not being shown on the outside. I reevaluated my style, found pieces that worked to convey the message I wanted to convey, (parked my car around the corner) and also had a Huge surge in my confidence! I was over the moon! I started getting listing appointments, having buyers sign up immediately to be represented by me and I was doing dual representation purchase and sales agreements, wherein I was representing both the Seller and the Buyer! My co-workers were asking me daily what I did and taking me out to lunch to pick my brain.
I BECAME A MILLION-DOLLAR PRODUCER!
I now look back and thank that woman for coming to my Open House. She changed my life.
Today it fills my heart with joy and gratitude that I went through that experience, so I am able to understand the vulnerability my clients may have and place they are coming from when they start working with me. I love being able to show them how to step into their confidence, achieve their goals and realize their dreams.
I LOVE what I do and the profoundly positive effect I am able to make in my clients' lives
Click here to Book your Complimentary Style Discovery Call . . .I cannot wait to chat with you