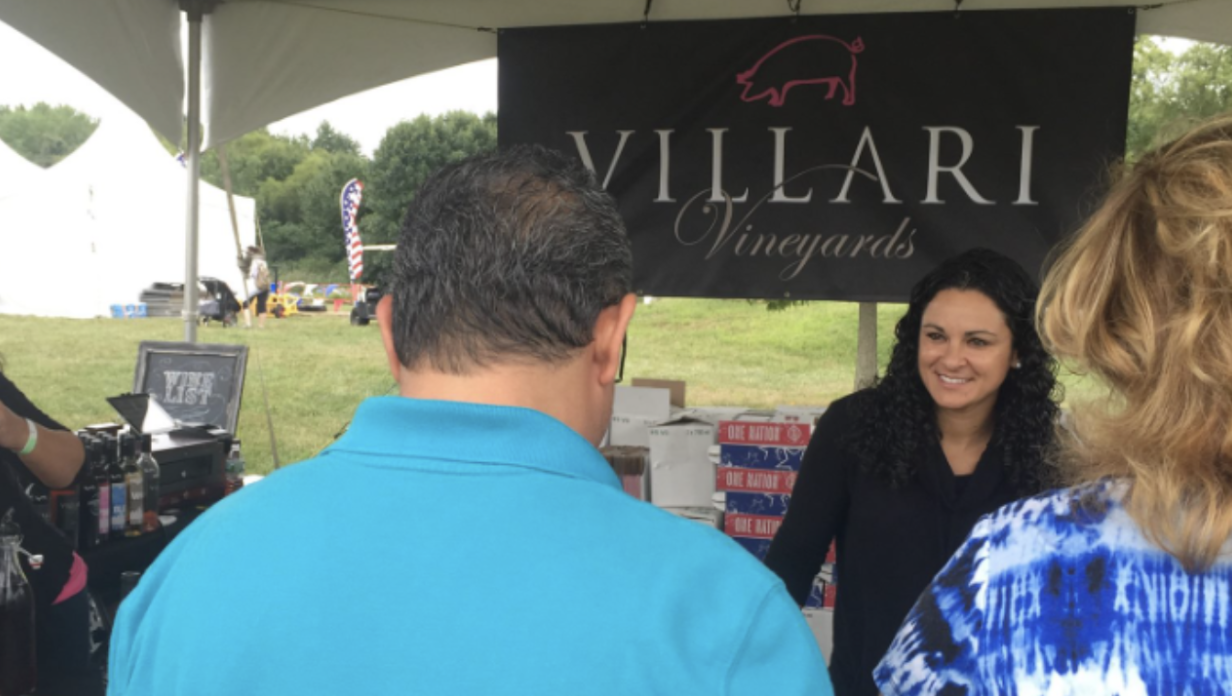 Meet Regina Villari of Villari Vineyards
By: Carolyn Price
Meet Regina Villari
Regina Villari had a goal. Having her own business and providing her community with produce throughout the year. How did she successfully accomplish her goal? Hydroponic farming. She wanted to provide quick products that would produce revenue. Hydroponic farming uses the nutrients plants need in their water supply rather than putting them in the soil. Regina began hydroponic farming just over seven years ago and has flourished ever since. Her idea stood out. She grows herbs and vegetables providing for thousands of people throughout the state of New Jersey. Regina started her business, Fresh Water Greens, after helping her brother with Villari Vineyards. Her hydroponic greenhouse is located in the vineyards and has been a great success. Regina had to go through a tough process to get started but, with the help of the Farm Service Agency, the support she gained from them helped her excel.
Villari VineyardsTheir story begins over 100 years ago starting in Italy. In 1925, Salvatore Villari purchase their 30-acre farm which, in 2010, became Villari Vineyards. Located in Sewell, NJ, Villari Farms is flourishing. They work with a number of different wines to suit every palate. One of the best wines they produce is their Chambourcin, a light red wine. Explore the other wines Villari Vineyards has to offer here!
This post is brought to you by GSWGA. The Garden State Wine Growers Association is a non-profit organization of New Jersey-based wineries, vineyards and allied businesses. It serves as a centralized information repository, resource and clearing house for industry members, and offers a unified voice advocating for issues important to the entire range of New Jersey winery and vineyard operations.