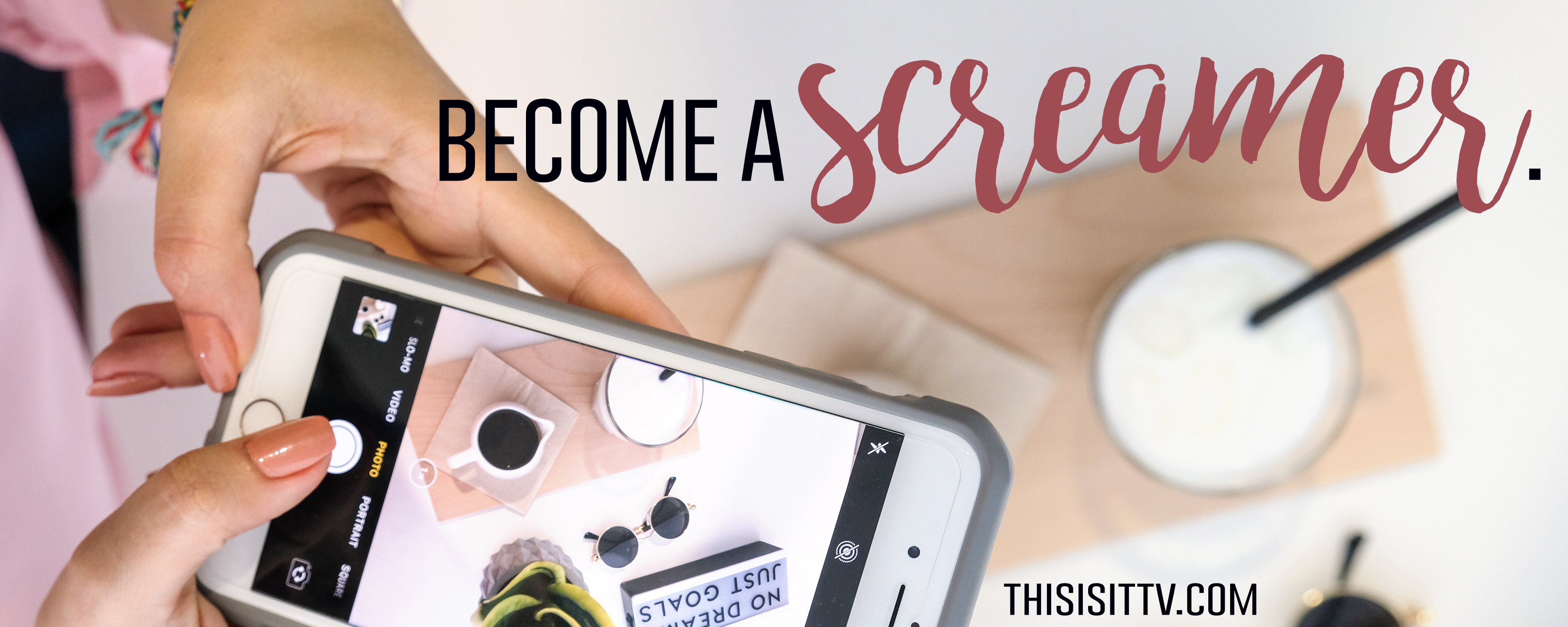 ARE YOU A SCREAMER?
This is it TV is launching a NEW Brand Ambassador Program
Are you looking to be part of a
positive
community?
Are you looking to gain more exposure for your business?
If so, we are looking for YOU!
We are looking for positive women from across the country
to help us spread our #ScreamYourDream message. 
Become a SCREAMER and share YOUR expertise with our This is it TV community.
Whether through sharing our program online or promoting events through social media we would be honored to have you as part of our This is it TV community.
Participation within our ambassador program is FREE and only requires cross-promotional efforts in exchange for online advertising, event access, discounts and giveaways.
Our "SCREAMERS" – will receive the following benefits:
1x
Formal INTRODUCTION to This is it TV Instagram Community

Formal INTRODUCTION within the Scream Your Dream Facebook Group
Monthly
Access to PROMOTE your business within our Scream Your Dream Facebook Group

Discounted access to Scream Your Dream educational tools/materials

FREE quarterly samples and discounts from This is it TV partners

Ability to submit and participate in content to be distributed on This is it TV platforms
If interested, please fill out the form to the right and a This is it TV representative will be in touch to discuss next steps. Thanks in advance for your interest.