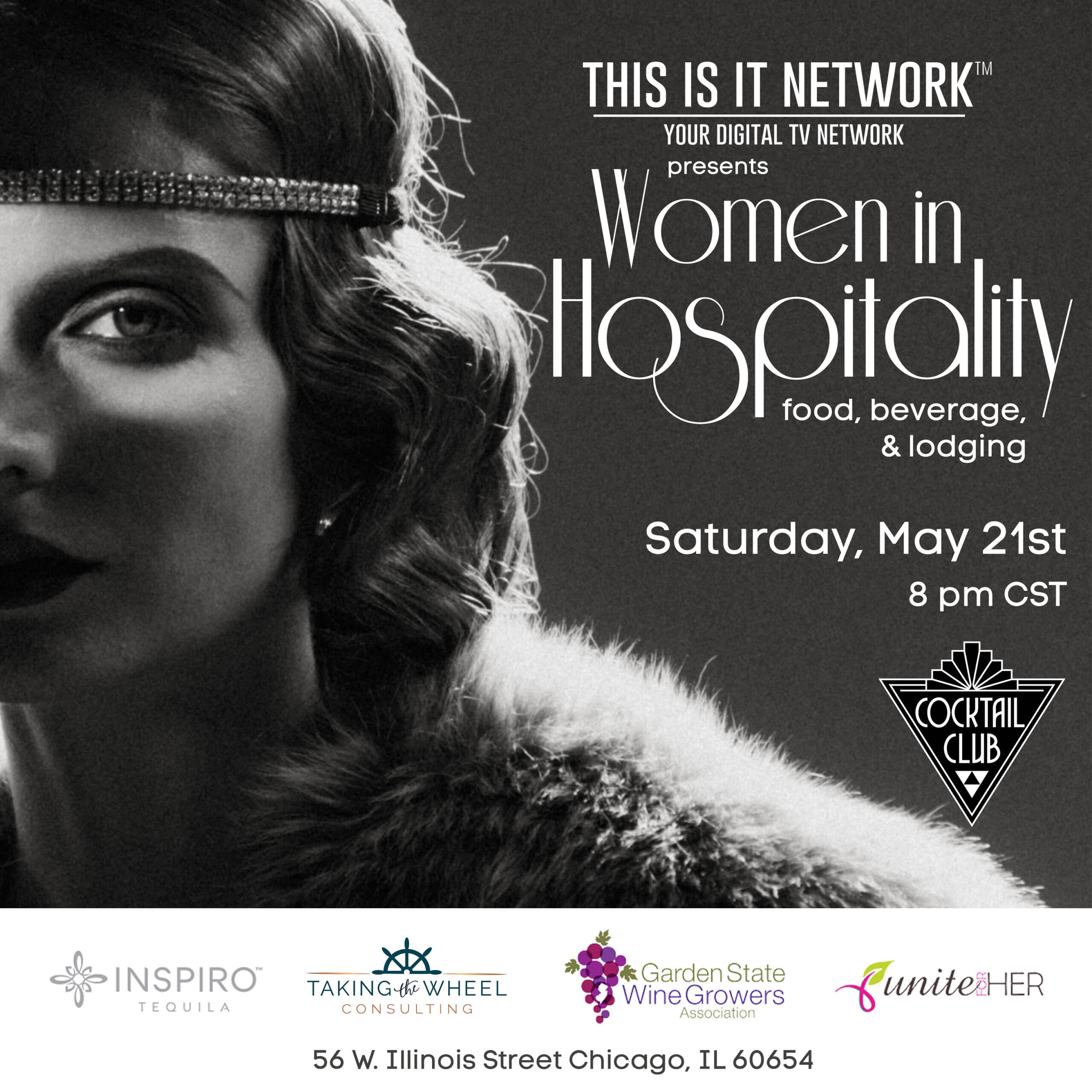 It is time to celebrate. Join THIS IS IT NETWORK™ on Saturday, May 21st from 8 pm to 10 pm at the Underground Cocktail Club in Chicago, IL as we celebrate Women in Hospitality. 
This intimate, in-person cocktail party will be held from 8 pm to 10 pm CST during The National Restaurant Show Weekend. This event will celebrate the global accomplishments of female industry leaders.  We will be collecting donations in support of the wonderful Unite for Her organization. All guests must RSVP. 
Underground Cocktail Club
56 W. Illinois Street 
Chicago, IL 60654
https://undergroundcocktailclub.com
THIS IS IT NETWORK™ is a global digital streaming platform that connects diverse audiences of remarkable women to inspiring stories through our entertaining digital programs, our educational online courses, and our engaging lifestyle blog.
Thank you to our promotional partners Inspiro Tequlia, Taking the Wheel Consulting, and the Garden State Wine Growers Association for your continued support. See you all on May 21st! #screamyourdream™