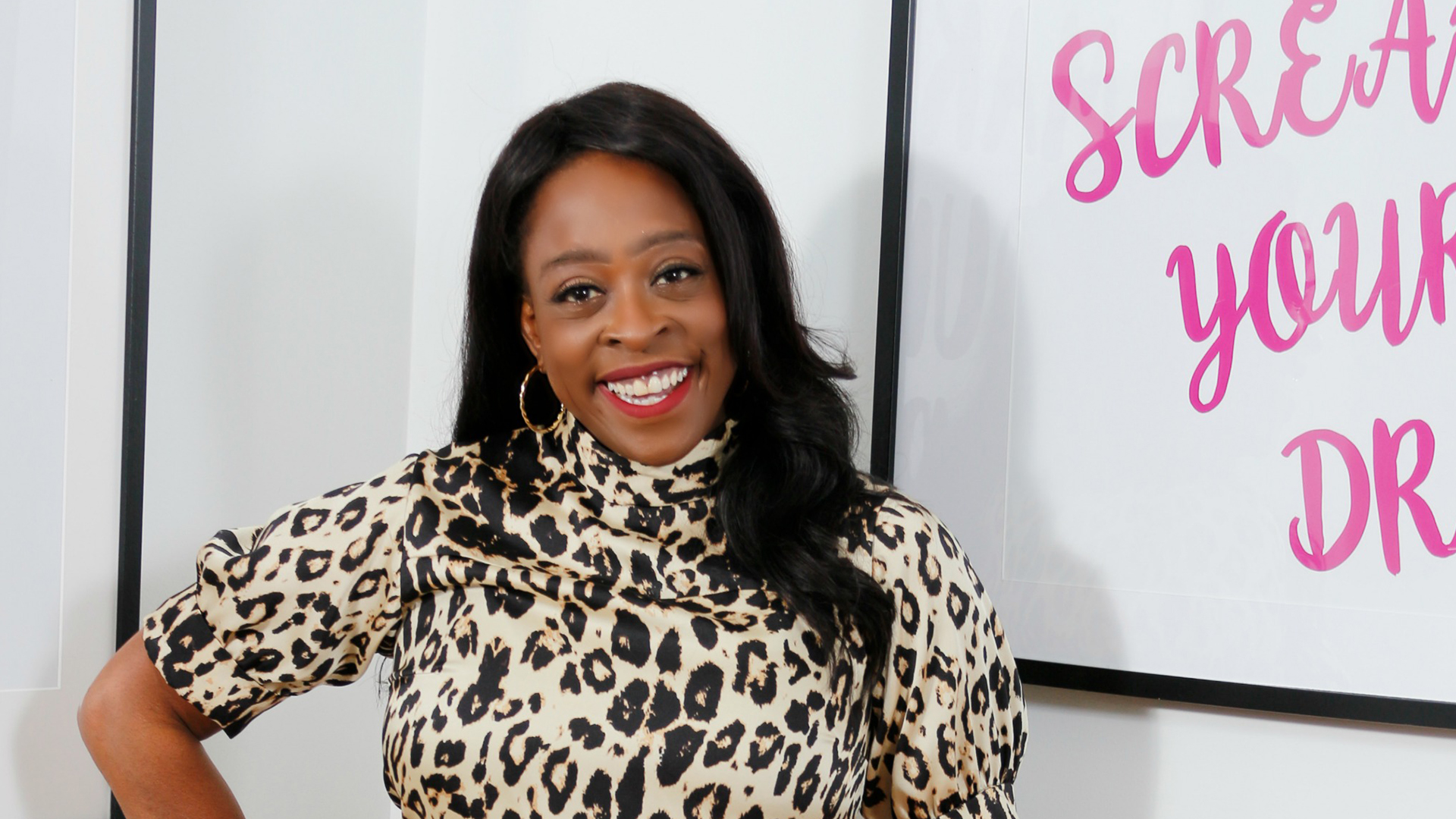 This is it with Cheldin is a daily, digital talk show which streams Monday through Friday from our interactive studio in Philadelphia, PA. Each day Cheldin Barlatt Rumer engages viewers by introducing them to intriguing people, captivating places and emerging brands.

This interactive online program connects our growing community to influential trendsetters, promotes new and exciting businesses and shares engaging and inspiring stories. Through the art of "storytelling" we deliver entertaining yet motivating messages while celebrating the entrepreneurial spirit as we encourage you to #ScreamYourDream!
Recorded Monday through Friday
Length of Guest Interview: 8 Minutes
Audience Demographics: 70% Female and 30% Male
Audience Ages: 35 – 55
Program Mission: SCREAM YOUR DREAM
Average Viewer Income: $75,000
Average Impressions: 20,000 impressions per post
CONNECT WITH US
Website: https://thisisittv.com
Facebook Page: https://www.facebook.com/thisisittv
Facebook Group: https://www.facebook.com/groups/ScreamYourDream
Instagram: @thisisittv
Twitter: @thisisittv
YouTube Channel:  goo.gl/oIafYz
HOT TOPICS
The Entrepreneurial Spirit
Fashion + Beauty
Health + Wellness
Food + Drinks
Lifestyle + Home
Pop Culture + Entertainment
OUR MONTHLY NUMBERS
Community Reach: 38,000+
Video Views: 20,000+
Facebook Platform Engagements: 10,000+
"NEW" Facebook Page Likes: 200+

This Is It with Cheldin is produced by i-g creative. i-g creative was established by Cheldin Barlatt Rumer in 2009. Originally I-g creative was a traditional digital agency created tostado support the grassroots marketing needs of small and medium sized businesses.
After years of trials and tribulations, Rumer decided to pivot the agency in a full service production company which specializes in creating interactive digital content for small business owners and entrepreneurs.
I-g creative has now produced countless videos, shows and event recaps in hopes of aiding companies and organizations in telling their stories while promoting their products and services. #ScreamYourDream


Join us within our interactive studio in Center City – Philadelphia.
ViaClean Studios
230 S. Broad Street
Philadelphia, Pa 19102
We ask that all studio guests arrive at 9:30am at our studio. You should be complete with your interview by 10:30am.
There is both street parking as well as various parking lot in walking distance from the studio. 
Please feel free to call or text if you have any questions or concerns – 267.225.8088. The interview will be more of a friendly conversation.
We will discuss your business, what makes your approach, service or product unique and of course how folks can get in touch with you. This experience is meant to be super fun and engaging – like two girlfriends catching up!

ADVERTISE WITH THIS IS IT TV
"ON – LOCATION" INTERVIEW – $625.00
Cheldin Barlatt Rumer to Interview You at Your Business

Video to Air on This is it TV Social Media Platforms

Social Media Marketing on This is it TV Platforms

Downloadable Video
"FEATURED SEGMENT " – $925.00
1 Interview In-Studio or On-Location – 7 Minutes

FACEBOOK LIVE with Product Sales – 7 Minutes

Social Media Marketing on This is it TV Platforms

Downloadable Video
"DAILY MENTIONS" – $2,500.00
Inclusion in 10 Segments

2 Host Mentions per segment

2 Logo Inclusions in Lower Third

1 Branded Segment at End of Segment with Contact Information

Social Media Marketing on This is it TV Platforms
______________________________________________________________
VIDEO PRODUCTION SERVICES
"EVENT RECAPS"– $750.00
3 Minute Video

2 hours on location

Includes 2 interviews

2 Branded Slides

Social Media Marketing on This is it TV Platforms

Downloadable Video
"PROMOTIONAL VIDEO" – $925.00
1 Video

Up to 7 Minutes

On Location

2 Client Participates / Interviews

Downloadable Video
"VIDEO PACKAGE" – $3,200.00
4 Videos

7 Minutes to 15 Minutes

Set Design and Production Services

On Location or In Studio

Downloadable Videos
PODCAST PRODUCTION – Starting at $250.00 per session
Adding Voice Overlays and Voice Overs
Enhancing Overall Sound Quality
Adding Sound Effects
Deletion and Addition of Content
Uploading of Content to Distribution Outlets