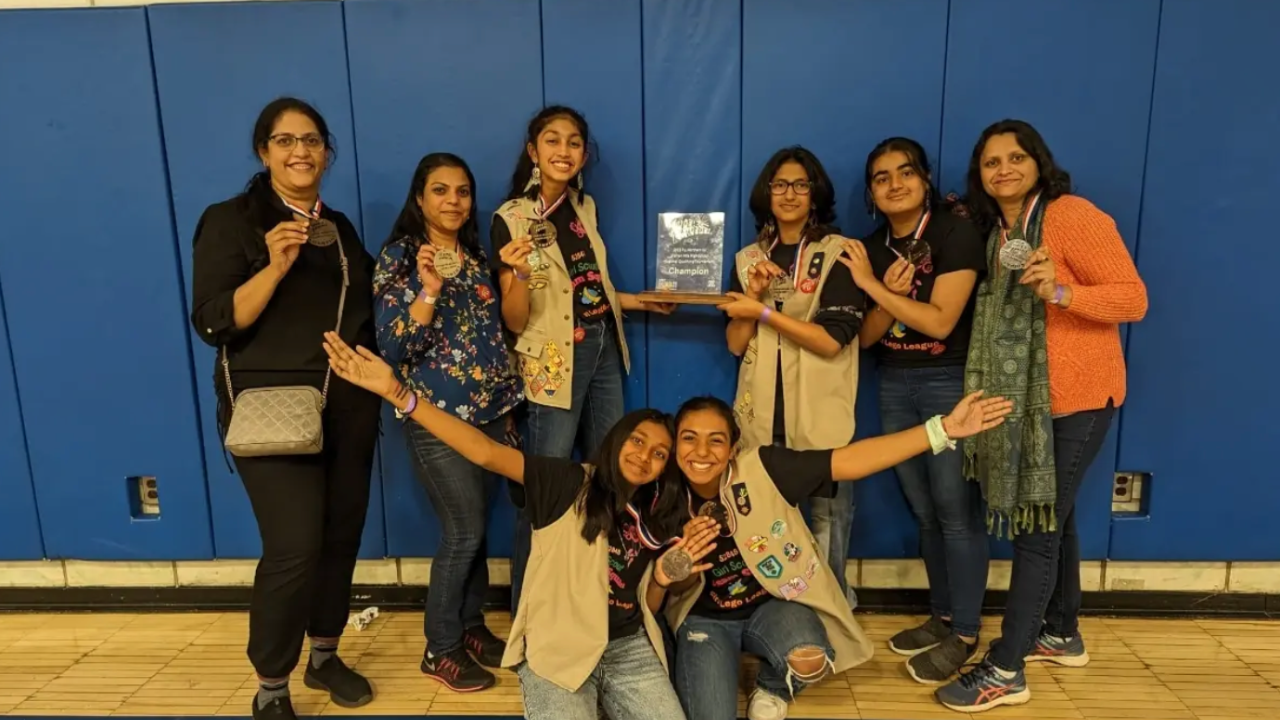 Meet the Dream Squad, an All-Girl Robotics team from NJ
By: Lauren Trunfio We love championing and empowering women everywhere, especially the next generation of women in STEM, which is why we are so thrilled to introduce our network to the Dream Squad. The Dream Squad is an all-Girl Scout Robotics team from West Windsor, New Jersey, and was formed by the WWP service unit of GSCSNJ. Originally, the team was created in 2021 with a combination of girls from NJ that had previously competed in FIRST Lego league 
(which is for children in grades 4-8 that use problem-solving, coding, and engineering to identify and solve real relevant world problems). As of now, these fiercely ambitious girls also won a seat in the First Lego League-World Competition in Houston, Texas on April 19th.
For their innovation project, the girls ideated, designed, and built a model of an airborne wind energy kite turbine using Legos. Their solution has the potential to solve the financial and technological problems that relate to scaling conventional wind turbines in developing countries while also increasing efficiency. Currently based on this model, the girls are now working on a provisional patent application for their solution. In the past, the team has also developed a robotic vehicle that maneuvers the pick-up and removal of harmful materials. They have written the most recent code in Python for this model and software.
These girls are so incredibly passionate about their craft, and we couldn't be more proud of their accomplishments thus far. As they continue to inspire the next generation of young women in STEM, we continue to cheer them on!