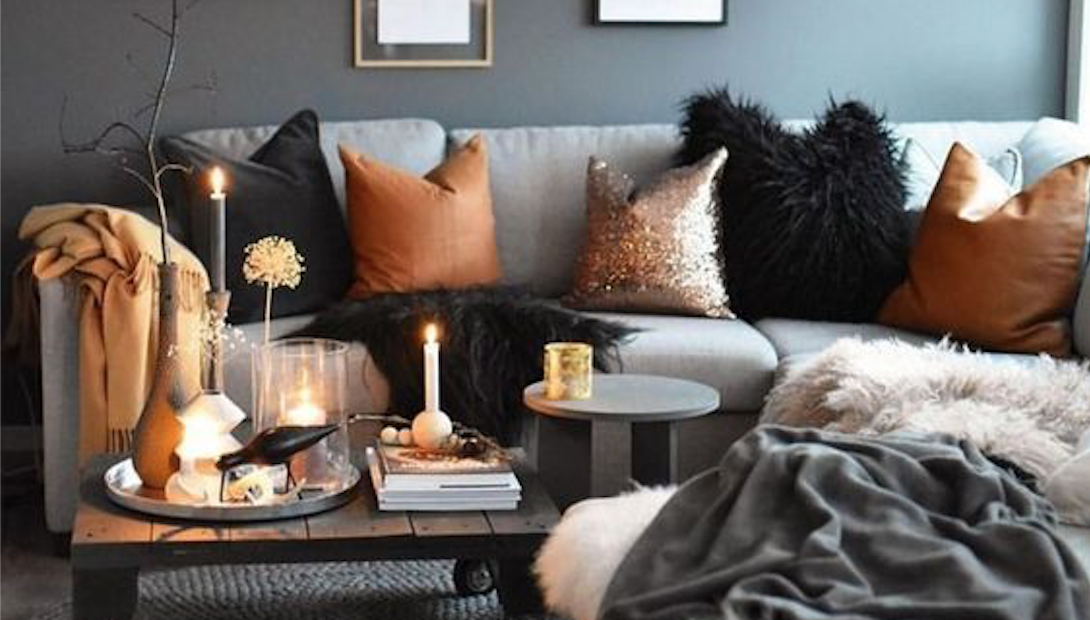 Home Decor Swaps to Get Ready for Fall
Decorating for the season is not always an easy task, but there are easy swaps you can make to celebrate fall in your home. Check out our recommendations for adding classic fall pieces to get into the spirit of the season.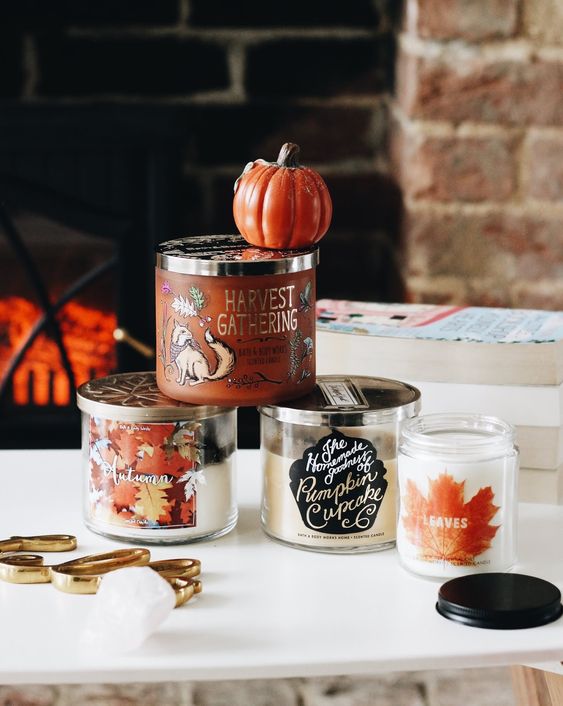 Seasonal Candles
Candles are a very effective way to add a sense of coziness to any space. Adding in seasonal scented candles can really help get you into the fall mood. Check out Bath and Body Works or Yankee Candle for the best seasonal scents. Pumpkin, apple, spice, and earthy outdoor scents are perfect for getting in the fall spirit. If you don't like super strong scents, find one scent you like and buy multiple candles to have one in each room or area to avoid mixing smells.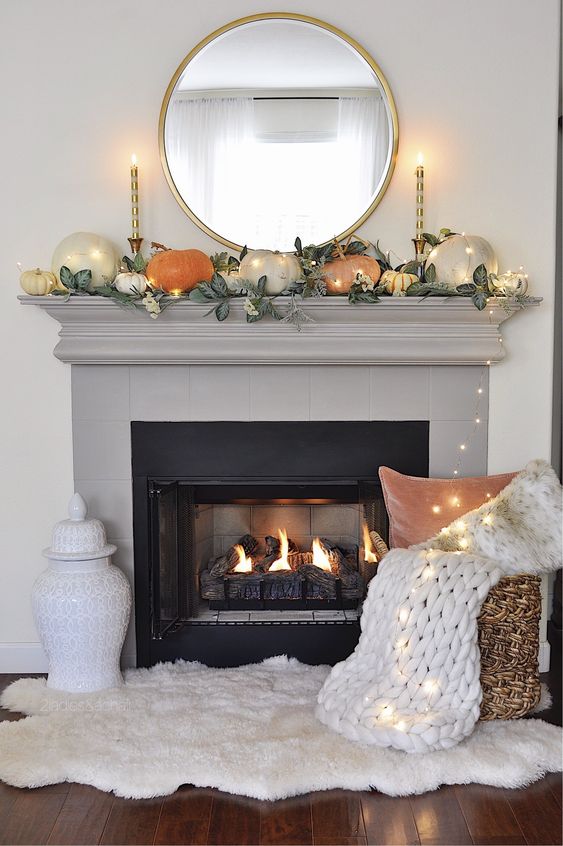 Pumpkins
Pumpkins are the sign of the season. There are so many variations of pumpkin decorations that can be easily incorporated into the existing style of your space. Definitely check out Target, HomeGoods, and Pier 1 Imports for cute pumpkins. Replace decorations at entryways, table settings, side tables or a mantel with pumpkins to add some seasonal flare.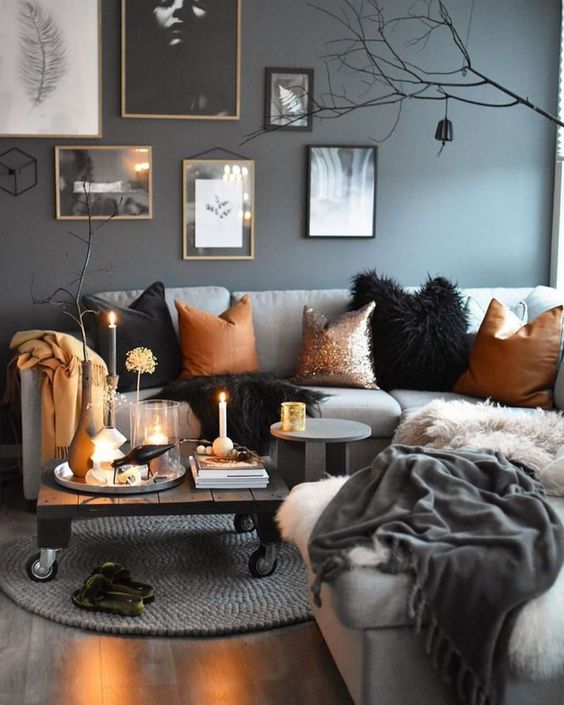 Accent with Seasonal Colors
Utilizing warm seasonal colors like red, orange, yellow, and green in your interior design is a great way to bring in fall accents. If you already use a pop color in your space, switch out those pieces with fall colors. Throw pillows, blankets, table cloths, and placemats are easy pieces to swap for seasonal items.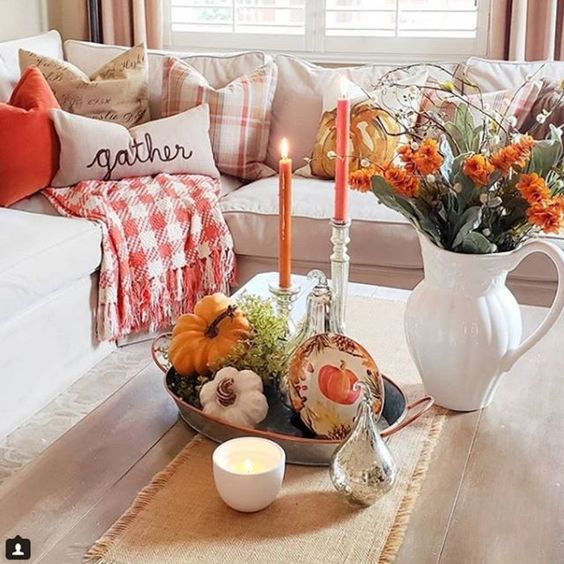 Add in Natural Elements
Fall is all about embracing natural elements – think changing leaves, greenery, and wood. Bring fall inside through wreaths, indoor plants, flower arrangements, earth tones, and wood tones. Swap beachy summer decorations that match the autumn outdoors.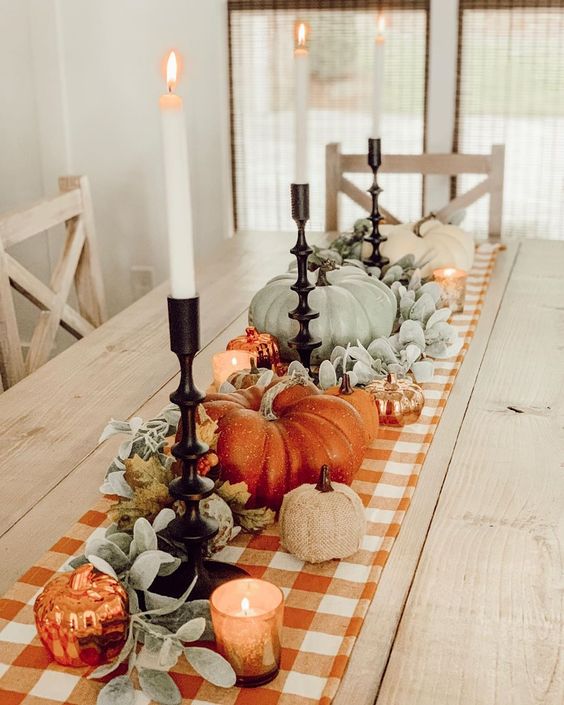 Festive Table Settings
Table settings are a great seasonal focal point of any home – especially with the holidays approaching. Remove summer centerpieces and replace them with seasonal candles and fall foliage. Table cloths, runners, and placemats can help tie everything together.