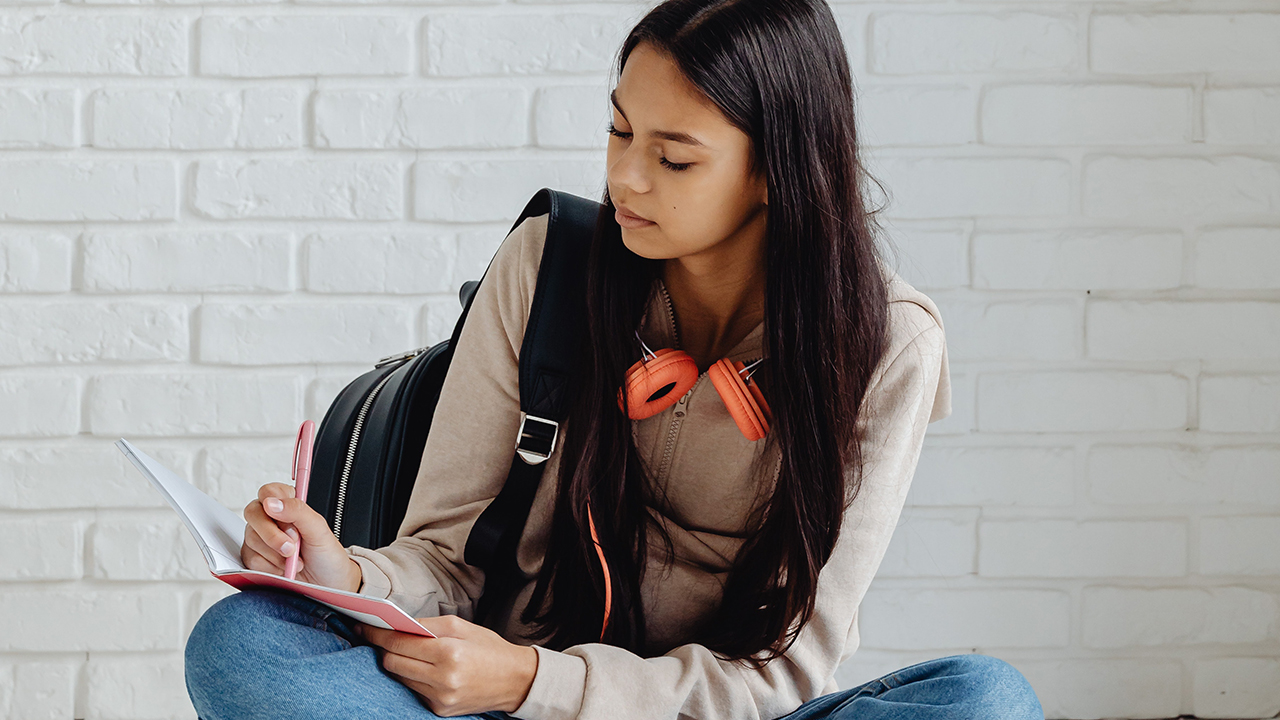 Back to School Anxiety
{By Kim Keane – https://www.kimkeane.com }
Students have been back in school for a few weeks now after the crazy times that the pandemic brought up. Essentially, for most, it probably seems like a brand new start. This means that excitement, joy, and good vibes will flow through our kids while thinking of being back with their friends, feeling stylish as they wear their new clothes and shoes, maybe rocking a new hairstyle too.
Still, while for some this is an easy peasy situation, others can still find it intimidating, since uncertainty creeps in for our kids with nervousness while questions start to show up about making friends, managing the increased homework load, and preparing for the first few tests all while participating in extracurricular activity along with many more factors to consider. Especially dealing with the transition from elementary school to middle school or middle school to high school, if they're about to start a new activity, if they're joining a club or a team, and even if they're having a transition process within themselves. Plus, wearing a mask all day adds another layer to the equation. All of these situations are highly exciting and motivating but hella intimidating and confusing as well.
The good news is that we, as parents, can help them grow out of these strong feelings and share this whole new experience with them without trespassing on their boundaries or being too intrusive (that is actually something that kids often feel when it comes to their relationship with us). Do your kids share their concerns with you? How do you address them if they do?
I want to share today some strategies that can help you on this matter:
Talk with them about where the concerns developed from – teased by their peers, gotten lost in the school before, or heard rumors that the teacher is mean?
Validate their thoughts and feelings.
Help them to understand how to manage the physical sensations that arise – deep breaths or box breathing, get a drink of water, or the 5, 4, 3, 2, 1 grounding technique. You can find some methods explained on my Facebook page and my Instagram feed.
Help them to reframe any limiting beliefs or negative thoughts into positive thoughts and statements. Learning how to use affirmations for themselves is a great way to swap these patterns organically.
Help them to focus on what is in their control (what they think, say, feel, do) so they can believe in their abilities to navigate any challenges with ease.
If your daughter, a niece, or a friend is having anxiety about being back in school, I would love to have them join Girl Talk.. The session will focus on anxiety and how to manage it. You can check out more details on my website, www.kimkeane.com.
I hope your children are having a successful start to the school year!. Don't hesitate to reach out if you need help or want to share your experiences with me!. Kim Keane xo
---