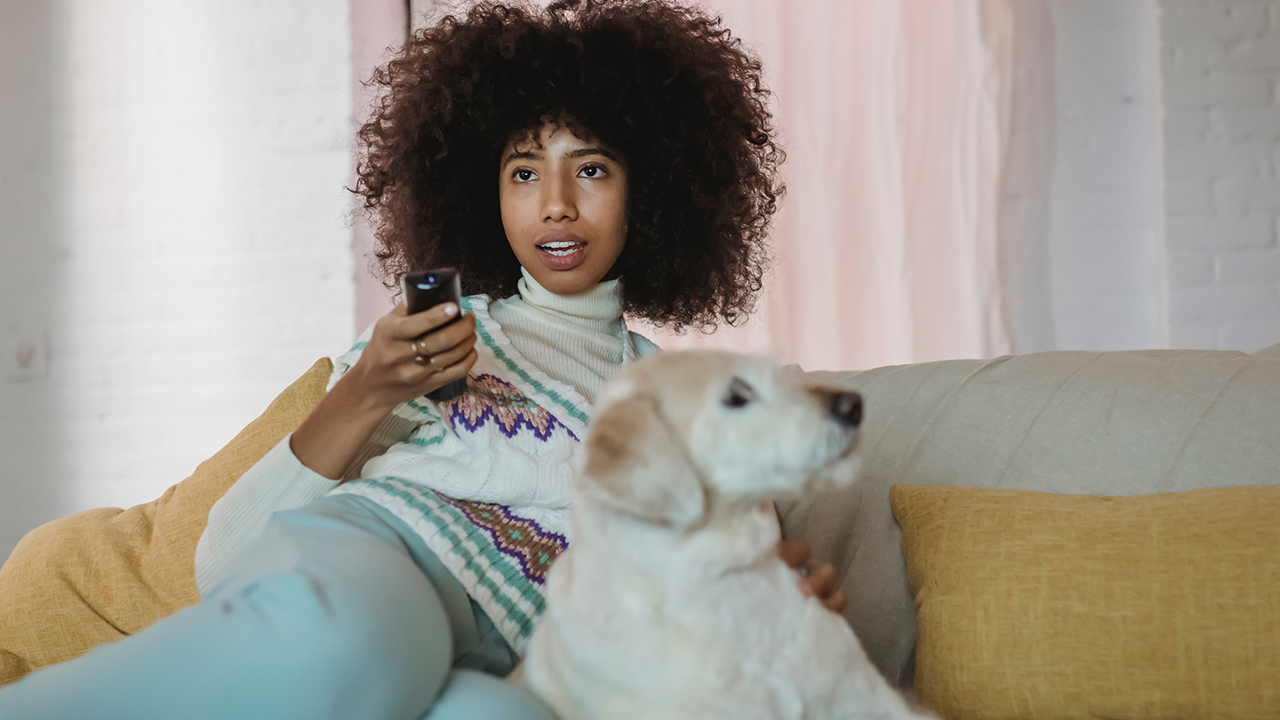 Fall Favorite TV Series and Movies to Binge This Week
{ By Miranda Martin }
Fall might mean scary movies to some and cozy nights to others, but there's a whole plethora of TV and movie content to binge this week (and all season long)! Check out some of my favorite fall TV series and movies to binge right now, then tune in for yourself this season.
'American Horror Story' Season 10: "Double Feature"
Ah, American Horror Story. Ryan Murphy and Brad Falchuck's mastermind anthology TV series on FX has been thrilling and chilling us for years, but this season is back with a mean bite– and I'm beyond obsessed. This season, subtitled "Double Feature", features two stories that are lightly intertwined, beginning with Part One, simply called "Red Tide". "Red Tide" sees the return of AHS alumnus Sarah Paulson, Evan Peters, Finn Witrock, Lily Rabe, and more, and features newcomer Macauly Culkin (whose character Mickey will make you laugh, cry, and feel downright spooked, at times). This season sees the series returning to its darker roots, and it's certainly binge-worthy. Check it out on FX Now, or the next day after an episode premieres with FX on Hulu!
'The Voice' returns, with Ariana Grande as a new judge
A singing competition favorite, NBC's The Voice is back this fall. What's more, pop-star sensation Ariana Grande joins this season's cast of judges, so it's sure to be a good time (with tons of talent) every week on NBC! That said, though you can't necessarily "binge" this show, you can catch it on Peacock after it airs on NBC each Monday starting September 20th.
'Midnight Mass' premieres on Netflix, by 'Haunting of Hill House' mastermind Mike Flanagan
Remember Netflix's Haunting of Hill House? Yeah, us too– and we still can't get that scary, "bent-kneck lady" ghost out of our heads, either. (Shivers). Well, Hill House creator Mike Flanagan is back this September with a new Netflix Original Series called Midnight Mass, which is available to stream on September 24th. Starring Zach Gilford, this series focuses on a spooky priest and creepy island– what more could you ask for this spooky season?
Spooky Movies to Binge on Netflix, Hulu, and More
Okay, so– we all know fall is the perfect time to scare ourselves silly (with Halloween just around the corner), and Netflix and Hulu have some great classic horror titles to choose from. Netflix features titles like A Haunting in Connecticut 2, Eli, The Conjuring 2, Insidious, and more, while Hulu boasts titles such as Let the Right One In, Train to Busan, Black Swan, and beyond!
Family-friendly Fall Movies to Binge on Disney+, Peacock, and More
Looking for something less spooky and more family-friendly? Disney+ and Peacock have some great titles lined up this fall, like Disney+'s Hocus Pocus and The Nightmare Before Christmas, and Peacock's The Goonies and Harry Potter (all 8 movies)! So, if you're looking for a family-friendly fall movie night, those may be better options for everyone in the house.
So, what will you be watching this fall? With all this content available to stream, it's almost hard to choose!
---