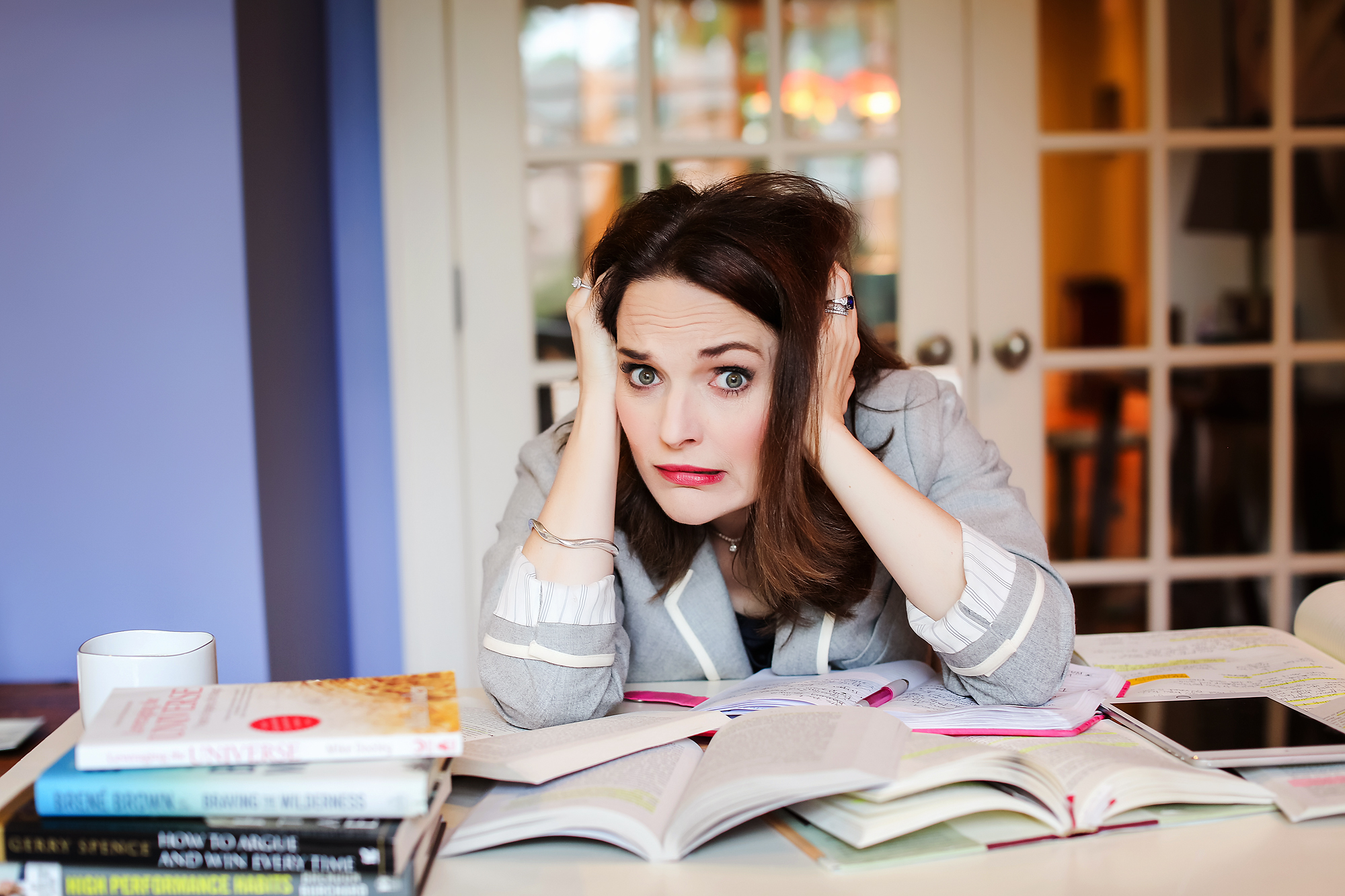 3 Branding Blunders to Avoid
{ By Mallika Malhotra }
We all have pet peeves that drive us up the wall.
Does anyone else cringe when they see that one entrepreneur selling AGAIN?
I've worked in the branding industry for many years. During this time, I've had the privilege of watching many incredible brands bloom from insignificant to influencers.
At the same time, I've witnessed a lot of branding mishaps.
In this post, I'm sharing the top three blunders I see repeated over and over by business owners. These particular ones get under my skin the most because they can really paint brands in a negative light.
Are you committing one or more of these brand transgressions? Read on to learn how to leave these blunders behind and create wins for your brand instead.
#1 — Cookie Cutter Branding
When new entrepreneurs rush into business without really thinking through and developing the foundation of their brand, they often end up imitating someone else's brand. Instead of figuring out what sets them apart, they copy the competition.
Hear me out — there's nothing wrong with checking out other businesses for inspiration from time to time, but the important thing is to not become… ahem…" over inspired".
To grow our businesses and attract clients, we must show others who we are and how we are different, not how we are the same.
The cure for cookie-cutter, copy cat syndrome is to define your brand story. Start by asking yourself:
Who am I? What do I stand for? Who do I serve? How am I different?
The answers to these questions will help you share your brand according to your unique and authentic story.
READ MORE ABOUT AVOIDING COOKIE CUTTER SYNDROME AND DEFINING YOUR BRAND STORY
#2 — Bland Boring Branding
I spot this scenario time and time again — a business owner offers everything under the sun to their clients. If a potential client asks for a service they didn't plan on providing, they say yes anyway.
Sound familiar?
If you find yourself performing all sorts of random services that don't fit your niche, it's time to stop trying to be everything to everyone. Doing this results in what I call a junk-drawer biz.
Yup, I'm talking about that cluttered, jam-packed drawer at the end of your kitchen island.
Your brand can end up looking just like that drawer — disorganized and without a clear purpose.
Remember, when you say yes to something that's wrong for you, you inevitably say no to another opportunity. Instead of trying to do it all, become a specialist and offer a specific service to a niche target.
Ditch the generic brand by editing your offerings and make them simple for your clients to understand. Stop serving everyone. Instead, narrow in on your ideal client. Cut out things that don't belong to your core business idea.
#3 — Invisible Branding
Hiding behind a logo, website, products or services is a common error I see business owners making. In fact, removing the mask and pulling entrepreneurs out from the shadows of their biz and into the spotlight is the core mission of my own brand.
When a business owner is in hiding, they make every excuse in the book not to show up as the face of their brand. Because of this, they end up with a no-name brand that people don't trust and can't build an ongoing relationship with. They lose business and leave money on the table every time.
The solution? Instead of hiding behind the mask, find the courage to be visible. People do business with people, so you have to show up. It's not only essential in today's marketplace, but it's your responsibility as a business owner.
How can you put this into practice? Take advantage of your precious online real estate by filling your Facebook feed, websites, and Instafeeds with visuals that tell your story and add depth and distinction to your brand.
Now that you know the blunders, it's time to move past them and build a brand that stands out and connects with your audience. Are you ready to move from brand confusion to brand clarity? If you're looking for mentorship and guidance to help you get clear on your message, boost your visibility and position your business as the expert, check out my membership, The Brand Attraction Society. We are a small but mighty community of women-owned businesses who are dedicated to building their brands and making an impact. Learn more at bit.ly/joinbas.
+++++++++
About the Author: Mallika Malhotra is an award winning brand strategist, confidence-stirring mentor, speaker, and founder of The Brand Attraction Society. After years of working in corporate advertising on brands like L'Oreal and Oil of Olay, Mallika now helps women entrepreneurs get clear on their brand message, show up as the face of their business and find their power niche. Her friends and clients call her the brand energizer because she is a strong believer in getting out of your comfort zone, taking action. and implementing ideas. When she's not building brands, she's at home in Maine with her three sons and husband, drinking coffee or red wine and dreaming about their next global adventure.
---