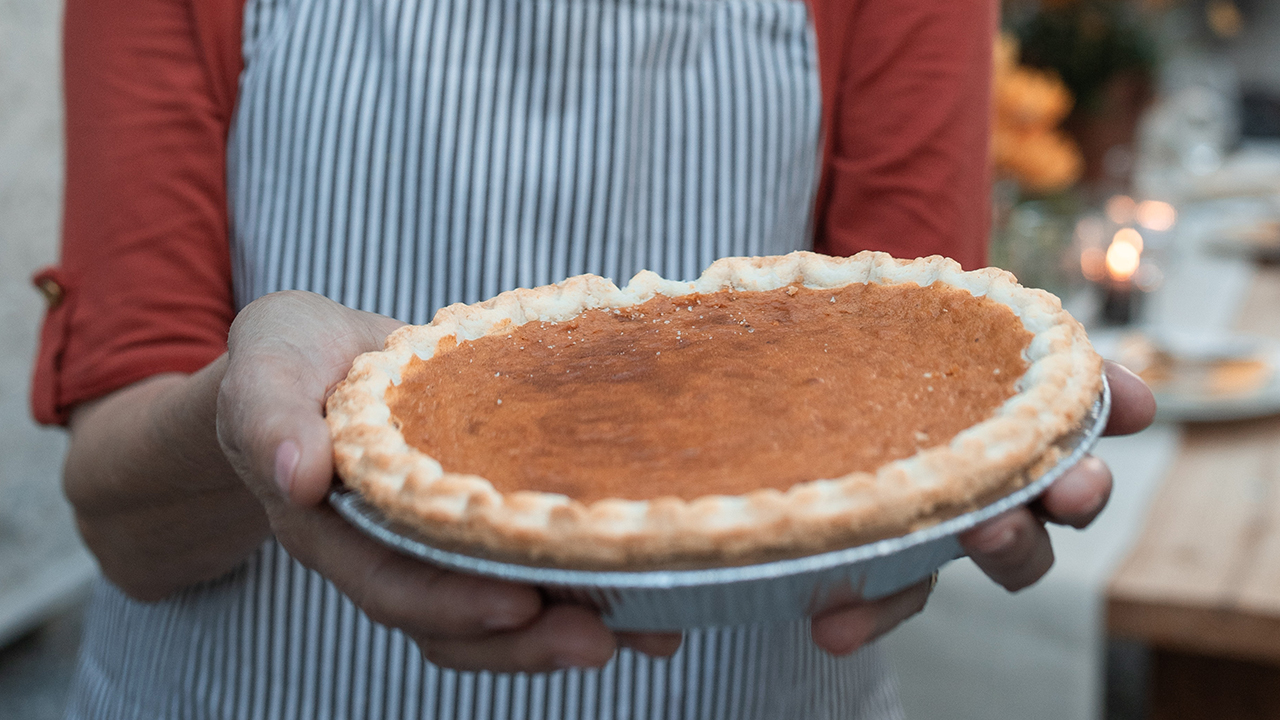 Thanksgiving Recipes That are Easy, Last-Minute Makes
{ By Miranda Martin }
If you're anything like me, you may have waited a little too long to plan this year's Thanksgiving meal. That said, don't panic– there are many simple, last-minute makes you can bring to this year's Thanksgiving dinner that doesn't take much prep time (and won't break the bank). From parmesan smashed potatoes to an easy turkey roast and delicious, simple desserts, these are some of my favorite "last-minute" Thanksgiving recipes!
Easy parmesan smashed-potatoes
One of my favorite, simple recipes, my parmesan smashed-potatoes take the time out of peeling and mashing potatoes in favor of leaving potatoes lightly "smashed" with some yummy cheese folded in. All you have to do is this:
Boil a whole bag of small, red potatoes in a stock pot
Once boiled (as the peels start to fall off naturally and the potatoes get soft), you drain then lightly smash the potatoes in a large mixing bowl
As you smash the potatoes, leaving the skins mostly on but "smashed" throughout, you begin to fold in condensed milk, sour cream, and parmesan cheese
Mix and fold in the dairy ingredients until the potatoes have a soft, cheesy texture (to taste, usually half a cup of condensed milk, half a cup of parmesan cheese, half a cup of sour cream, etc.)
Season with salt and pepper, then serve
It's that simple!
Simple pumpkin pie
The easiest way to make a pumpkin pie (that still tastes homemade and delicious) is using Pillsbury pie dough and Libby's pumpkin pie mix. It's this easy:
Roll out a pillsbury pumpkin pie dough and place in a pie pan
Begin mixing a whole can of Libby's pumpkin pie mix with eggs and condensed milk in a large mixing bowl (Libby's pie mix will specify how many eggs and how much condensed milk is needed)
Pour the mixture into the pie dish, covering the pie totally with even amount of mix
Bake (Libby's pie mix will specify bake time)
Serve with whipped cream
And that's it! Also, my mom and I make this every year and I can attest– it's absolutely delicious!
Roast turkey breast that anyone can make
One year I was tasked with making a turkey (which I'd never done before), and I nearly panicked. However, I found this easy recipe online and never looked back– a Whole-30 approved oven-roasted turkey seasoned with either ghee or olive oil and parsley or other fresh herbs. You can find the whole recipe here, and it was so simple to prep (and didn't take much intense work at all)!
So, what are your favorite easy Thanksgiving recipes? If you waited a little too long to plan, fear not– these recipes (and many more) take only moments to make and are stress-free ways to still bring an impressive dish to this year's Thanksgiving table.
---