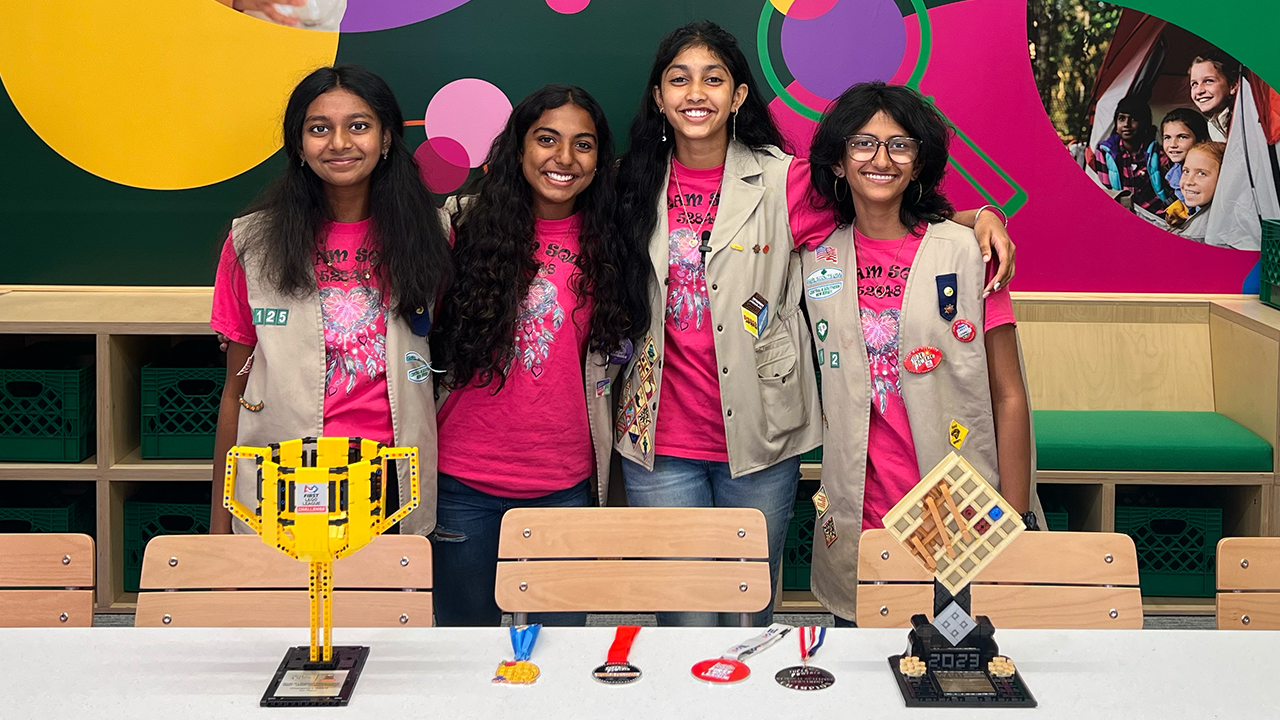 Unveiling the Future of Girl Scouts: East Coast's First Girl Scout DreamLab Opens in North Brunswick
The future of Girl Scouts is here, and it's about to take the East Coast by storm! Join us on September 13th for the East Coast's first Girl Scout DreamLab grand opening. This groundbreaking initiative, brought to you by the Girl Scouts of Central and Southern New Jersey (GSCSNJ) and local leadership, is set to transform leadership programming for Girl Scouts and all girls and families.
Situated at 650 Shoppes Blvd, North Brunswick Township, NJ, the Girl Scout DreamLab is a modern, 3,500 square feet space designed to revolutionize the Girl Scouting experience. What makes this DreamLab truly special is that Girl Scout membership is not required to access its fantastic facilities, making it an inclusive space for girls from all backgrounds to learn, dream, and play.
The DreamLab boasts an array of interactive programs and facilities that will expand girls' horizons. Visitors will witness Girl Scouts engaging in hands-on STEM experiments, recording podcasts, creating videos, conquering a rock wall, and testing their camping skills through an onsite simulation. This space is a testament to the Girl Scout's commitment to providing a safe and welcoming environment where all girls can thrive.
Join us on September 13, 2023, from 9:30 AM to 10:30 AM for a special VIP preview of the DreamLab. The event will include an exclusive ribbon-cutting ceremony attended by esteemed guests, including:
Ginny Hill, CEO of GSCSNJ
Bonnie Barczykowski, CEO of Girl Scouts USA
Phil Murphy, Governor of New Jersey
Tammy Murphy, First Lady of New Jersey
Frank Pallone, US Congressman, New Jersey
Dr. Beth Simeone Noveck, Chief Innovation Officer, State of New Jersey
Michele Siekerka, CEO of the New Jersey Business and Industry Association
This event is a unique opportunity to witness the beginning of a new era for Girl Scouting on the East Coast. While this DreamLab is the first on the East Coast, it's just the beginning. The vision is to establish additional DreamLab locations across central and southern New Jersey, ensuring that even more girls have access to these transformative experiences. In the words of Ginny Hill, CEO of GSCSNJ, "No one helps girls achieve their full potential like Girl Scouts. The DreamLab allows us to reach girls of all backgrounds, ages, and cultures to fulfill our mission for everyone. Don't miss this opportunity to witness history in the making! Join us on September 13th for the grand opening of the Girl Scout DreamLab and be a part of the movement that empowers girls to become leaders of courage, confidence, and character, making the world a better place.
---
For media inquiries, please contact Cindi Sutera at [email protected] or 610-613-2773.