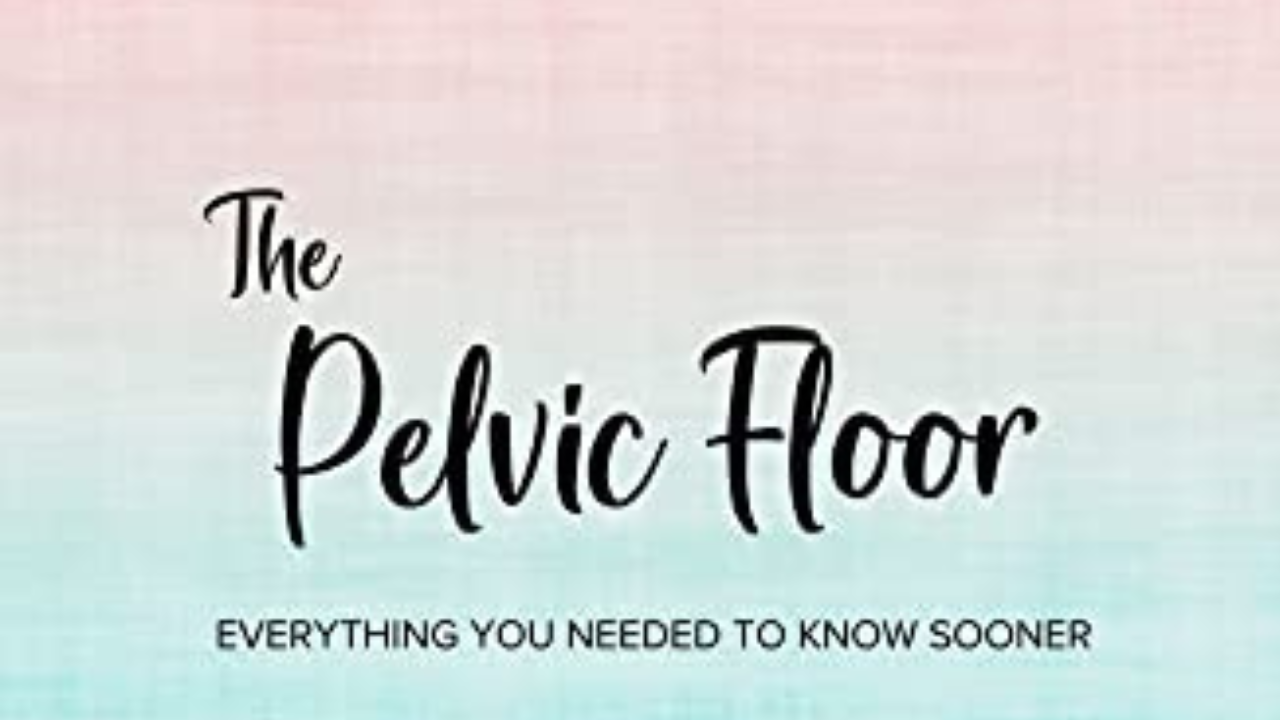 The Pelvic Floor: Everything You Needed To Know Sooner
By: Emma Bromley
I was recently given the incredible opportunity and great privilege to collaborate with doctors, physical therapists and birth professionals in the kind of book that should be handed out in high schools and gynecologists offices. This book was a passion project like no other. All of the authors of this book had something unique to share. From personal stories, to anatomy lessons, to helpful tips and solutions to some of the most common postpartum symptoms.
But this book is not just for women. Men have a pelvic floor too. And many even suffer from Pelvic Floor Dysfunction (PFD) without even knowing it. Do you know a man who refers to his "dad belly"? That could very well be related to PFD. In women it's affectionately referred to as the "mummy tummy", the fupa, the mom pooch. We're told "you're a mom now. It's part of the package", but it simply isn't true. We just have to have the knowledge of how to fix it.
This book covers so much exciting ground. From how the pelvic floor comes into play during pregnancy and childbirth, to how it relates to tailbone injuries, to how to fix incontinence. Diastasis, prolapse, hernias, the mature pelvic floor… we've got it all covered.
This book hit Bestseller status in the first 24 hours in the US, Canada and Australia! It literally is the book that every woman needs to read.
Here's what people are saying about it:
"Written with spectacular detail, experienced practitioners guide the reader across the terrain of the pelvic floor, its management, an array of practices, covering different changes that a woman's body undergoes. An often overlooked, shied away from, secretly guarded area on the woman's body, is finally given the sacred attention it deserves. This expository book must be translated in multiple languages and globally distributed, to significantly transform the health of women around the world. Every family should have a copy!" Miriam N. Sekandi, PhD – Parenting Life Coach (Break Free Zone)
"Pelvic floor challenges and weakness are so common that society accepts it to be part and parcel of the aging process and specifically of being a woman. This need not be the case. "The Pelvic Floor" is an insightful and comprehensive resource, giving women the knowledge and tools to regain their continence freedom and rewrite their own pelvic floor story." Kelly Paardekooper Gilbert – Best-selling Author, Pharmacist and Diagnosis Doula
Bio:
Emma Bromley is a Pilates Instructor, Pelvic Floor Specialist and best-selling author of The Pelvic Floor. After struggling with a severe diastasis (abdominal separation) following the birth of her child, Emma refused to believe that surgery was the only option to heal. Having now fully healed through the power of intentional movement and the breath, she's now passionate about sharing her knowledge with others so that you too can experience the freedom that comes with having a healthy pelvic floor (less leaking, less back pain, more functional workouts, more enjoyable sex etc).
12 week program:
Free training:
IG:
Book: