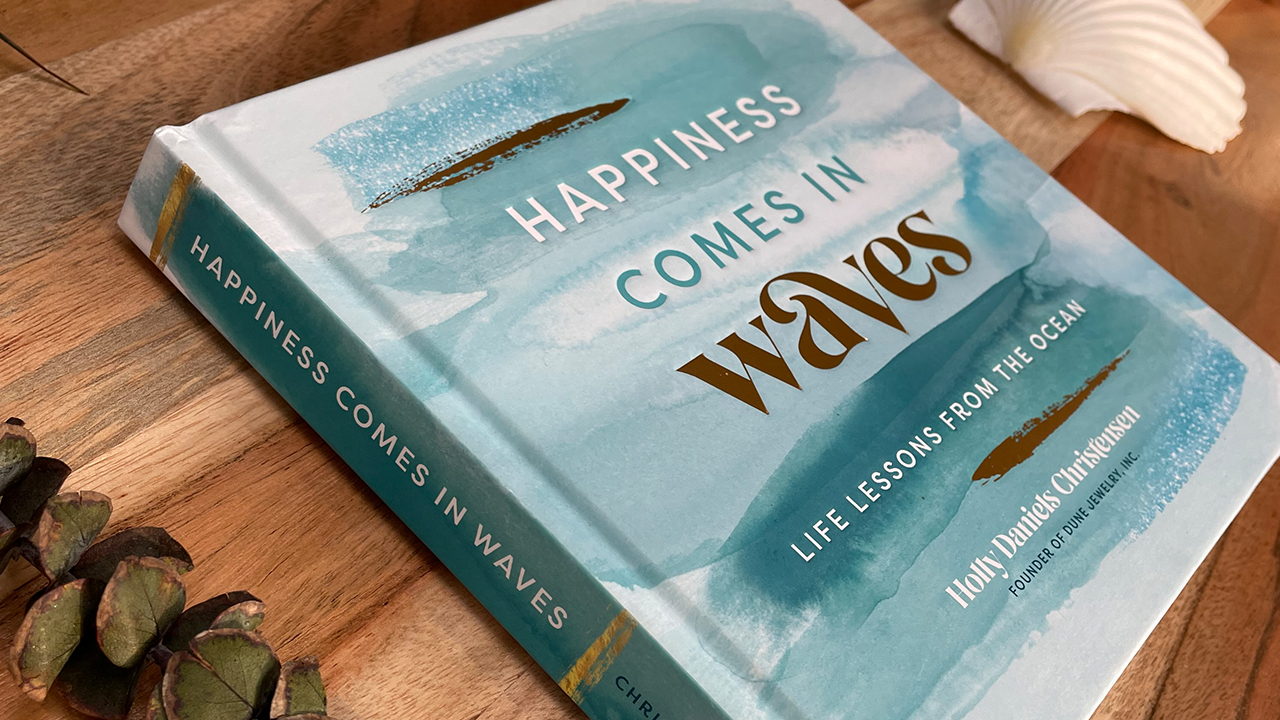 'Happiness Comes in Waves': The New Book from our Friends at Dune Jewelry
{ By Miranda Martin }
Every once in a while, a kind word or thoughtful quote sparks inspiration in us all. And, recently, our friends at Dune Jewelry have created a book full of thoughts and sentiments focused on living a life full of happiness, inspired by the waves of the ocean: Happiness Comes in Waves.
Author, Holly Daniels Christensen, states that the book Happiness Comes in Waves "provides life lessons filled with inspiring stories and quotations from ocean advocates—illustrated with gorgeous photographs of the ocean, shorelines, and beaches," and that "Each chapter is dedicated to a theme of life lessons to inspire you to live your most fulfilling life.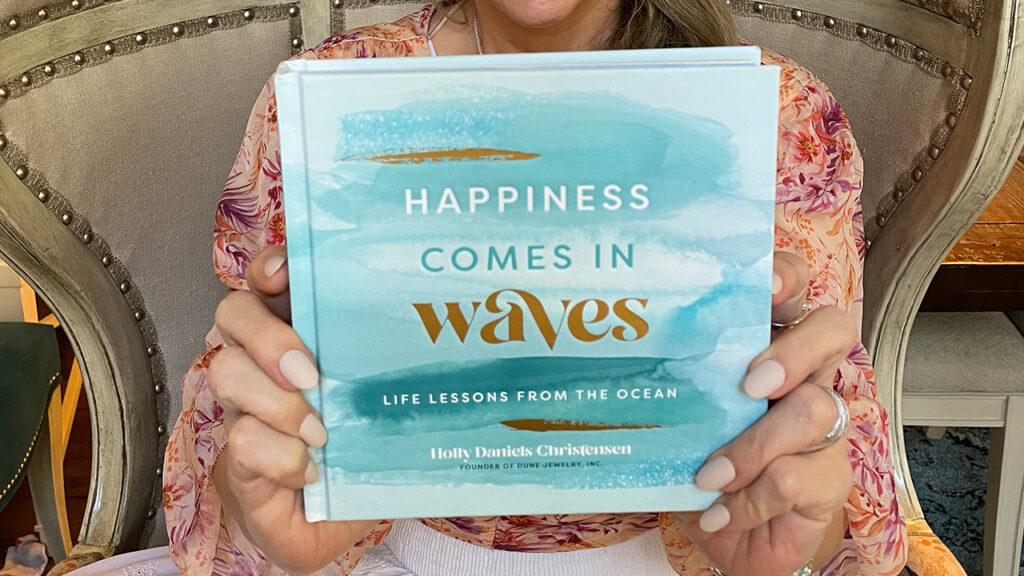 With chapters on being free, courageous, purposeful, peaceful, and harmonious, you'll have words of wisdom to carry with you everywhere you go." When the book begins you'll be met with a series of uplifting sand stories from beaches around the world, meant to motivate you for your next great adventure. Then, as you splash your way through each page you'll learn about sand textures from Holly's one-of-a-kind Sand Bank. This amazing nightstand book also includes an index, so you'll be able to identify where each featured sand texture comes from.
What's more, THIS IS IT NETWORK's CEO and Executive Producer founder and CEO, Cheldin Barlatt Rumer, who is quoted in the book herself, sharing some wisdom about her life experiences.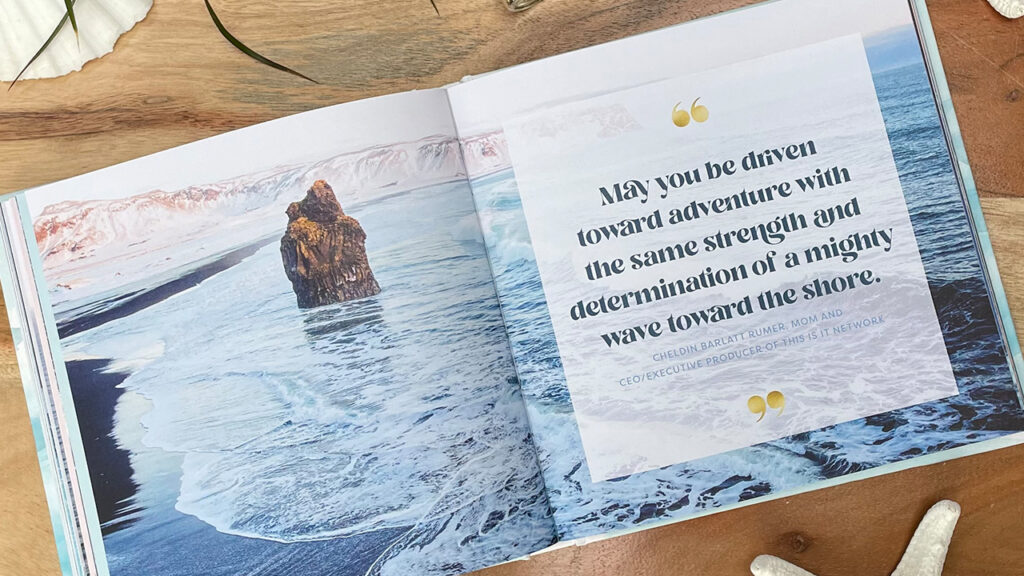 Happiness Comes in Waves is an ideal gift book for water lovers and aspiring entrepreneurs alike who want to brave new shores with a life full of intention and courage. Full of life lessons, meditations, and peaceful seaside imagery, this book is your next bedside or coffee table go-to in 2022. Head over to Amazon and pre-order a copy (or copies!) you will be happy you did! Amazon Link:   https://amzn.to/3tFfM8P
---