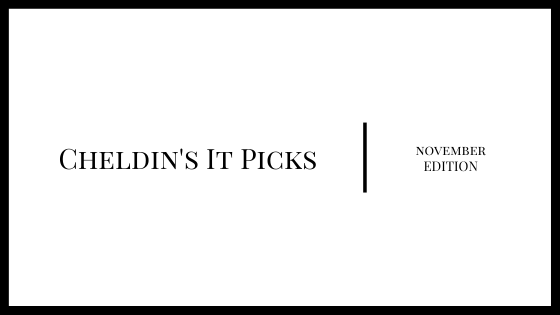 Cheldin's IT Picks: November Edition
Cheldin Barlatt Rumer is sharing everything she is loving for November! Check out her IT picks of the month below.
LISTEN – Everything is Figureoutable by Marie Forleo via Audible
WATCH – Raising Dion, A Netflix Original Series
I've recently been bingeing a new show Raising Dion, a Netflix Original series about a widowed single mom whose son has mysterious superpowers. It's a fun watch for the whole family and is executive produced by Michael B. Jordan. Watch the trailer here https://www.youtube.com/watch?v=Z6koPaImHzY.
SHOP – Trunk Club, A Nordstrom Company
EAT – Emerald Health Bioceuticals Endo Omega with Black Coffee
LEARN – Personal Branding Group Course
GO – Rizzieri Spa Washington Township