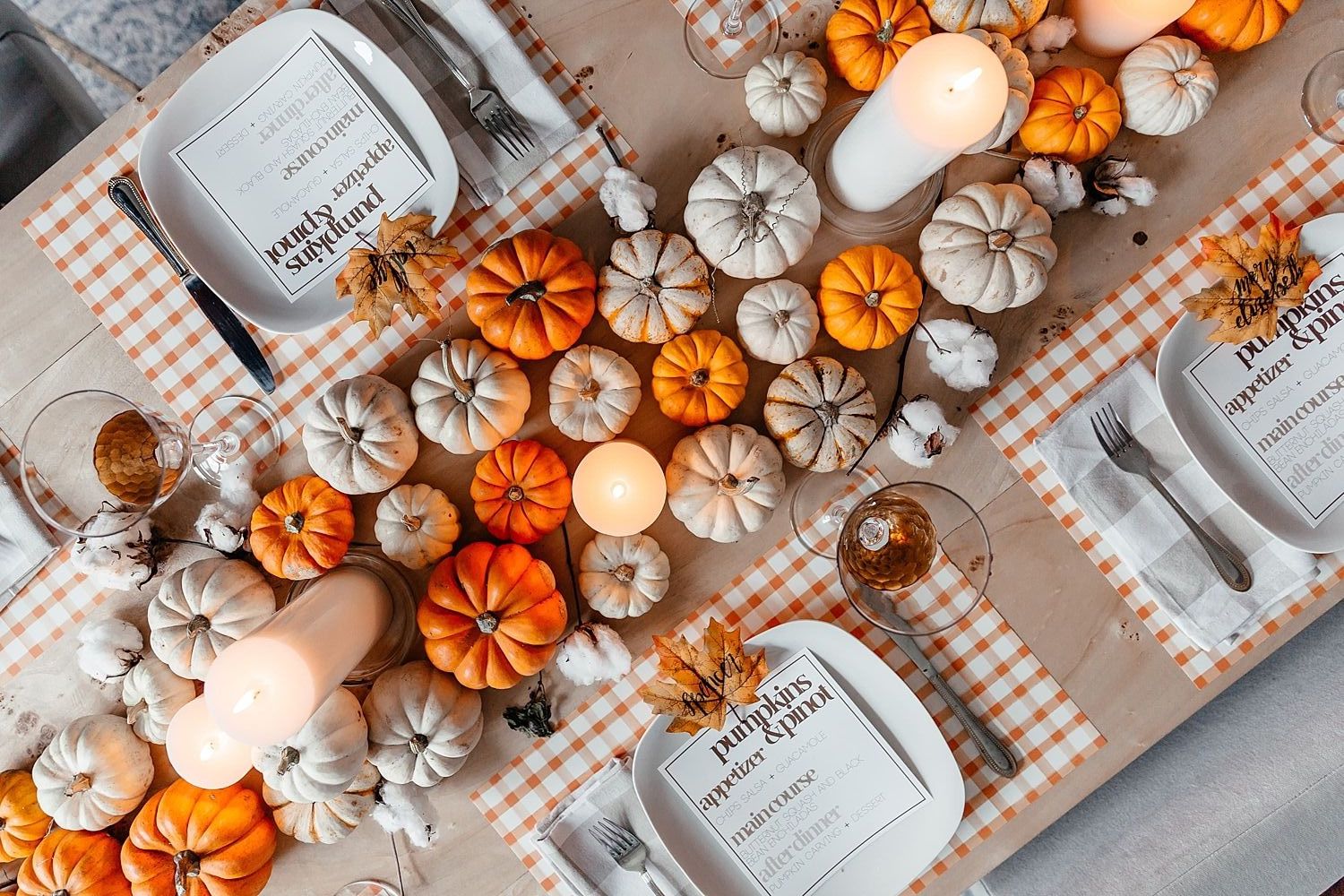 Thanksgiving DIY Table Setting Ideas
Thanksgiving is right around the corner. Are you hosting this year? Impress your guests with a beautiful table set with DIY decor. Check out these ideas for creating an inexpensive festive table for gathering at with family and friends and, of course, for enjoying a delicious meal.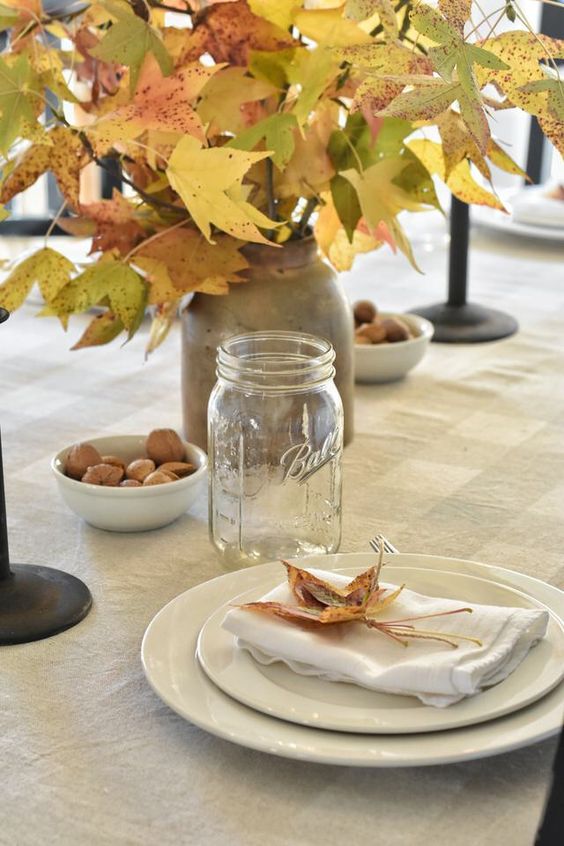 Leaves
Bring nature to the dinner table by collecting leaves from outside and placing them amongst the table or using them as a centerpiece. Add scentless candles for a really cozy feel.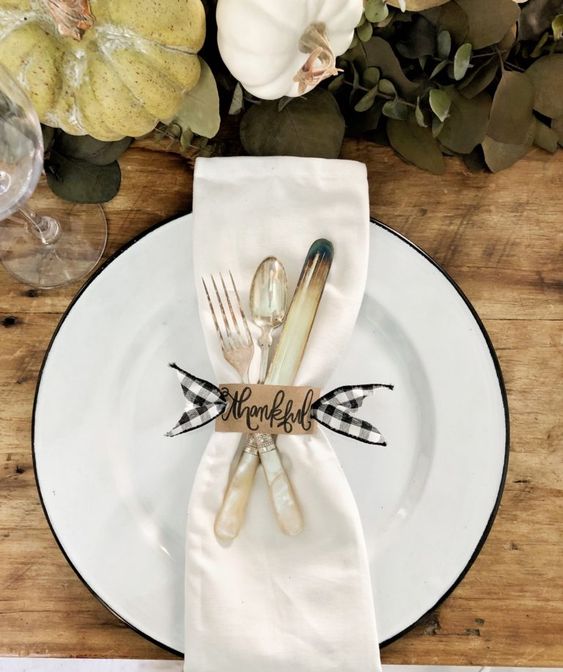 Napkin holders
Create place settings with your utensils and napkins (paper or cloth) by tying them together with ribbon or card stock. This creates perfect little sets to keep the table organized especially if you have many guests at your table.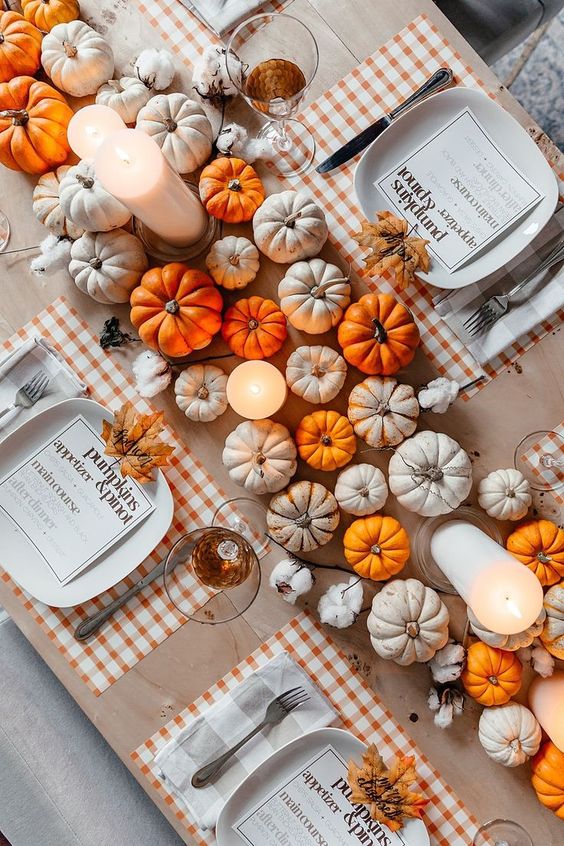 Pumpkins
If you have leftover pumpkins from Halloween, use them on your table! If not, check your local pumpkin patch and they may be discounted now that it's the end of the season. The mini pumpkins and gourds are great for placing around the table.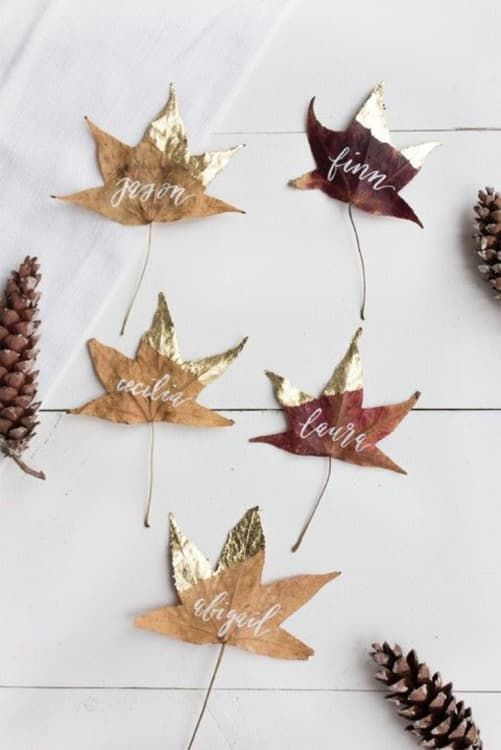 Place cards
There are so many different ways to make DIY place cards. You can go the traditional route and use card stock, or choose a non-traditional object or craft to put a guest's name on. Play around and see what materials you have or can find at the dollar store. This is your chance to get creative! If you have kids in the family, have them help you make them to add a personal touch.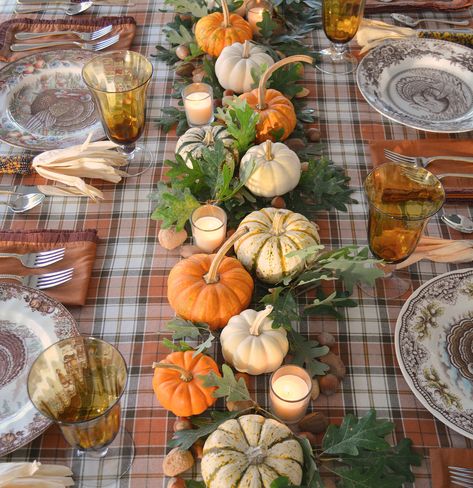 Centerpiece
DIY a centerpiece with materials from the backyard and put them in a vase or make your own creation – a cornucopia of sorts! Pine needles, pine cones, leaves, and flowers make a great autumnal display. If you don't have these natural elements readily accessible, visit your local dollar store for faux flowers and garland.
How will you be decorating your Thanksgiving table? Let us know below and we hope you have a beautiful Thanksgiving!