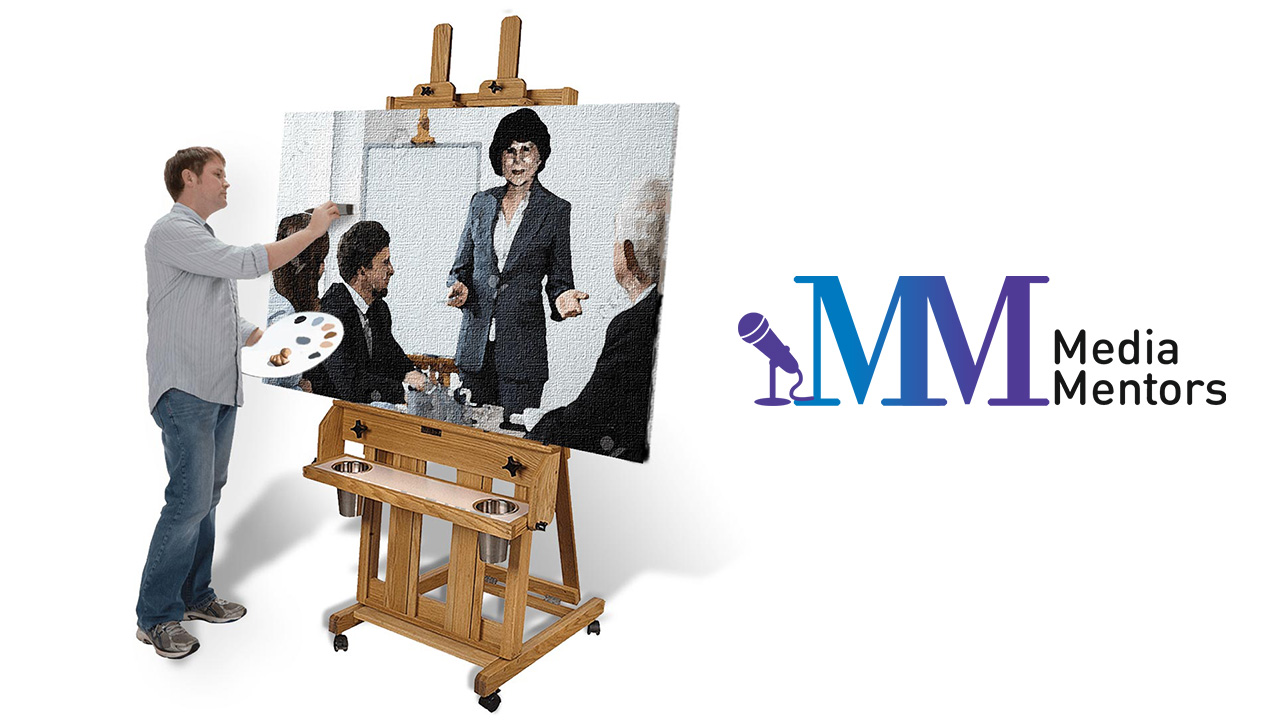 Making a Strong First Impression with Cindy Hoffman, MediaMentors
{ By Emily O'Connell, Editorial Coordinator }
A Head and Shoulders commercial confirmed everything Cindy knew about first impressions. The commercial's slogan, "You never have a second chance to make a first impression," means that you have one time to make an interviewer find you interesting and want to learn more about you. Gauging a strong first impression can transform social and professional settings to make you intriguing enough that a person wants to go deeper to learn more.
Q: How do you gauge a good first impression?
A: The key to a strong impression is creating a connection between the interviewer and interviewee. Thus, eye contact is the most important (if it's in person, it used to be the handshake). Next to eye contact is having a warm smile, having a pitch, and actively listening.
Q: How do you improve your first impression?

A: It's all things you can practice which is why it's so great! If you don't think yours is strong, grab a friend, family member, or roommate and practice for 10-minutes.  Most often it's a lack of confidence and confidence grows with preparation.  
Q: How can introverts stand out versus those more naturally confident in giving a strong impression?
A: Introverts, I would really focus on your body language and active listening as you'd be surprised how many people love working with you! Also, do your research on who's interviewing you, and if you can, bring up THEIR hobbies and interests – you'd be amazed by the conversations that surface.
Q: How do you answer the common question, "so tell me about yourself?"
A: Ah.. every interview I've had I've always gotten this question. You don't want to make it sound robotic and generic, or like you are looking off of a script. You also don't want to make it seem as though you are blindly reading off your resume (because they're already doing so).
It's best to articulate a story about your life; what are your hobbies? Do you know any languages?
Identifying what's interesting about yourself even if it's not directly related to the role is a key way in making a strong impression.
Q: What should I NOT focus on when meeting someone for the first time?
A: Don't throw yourself under the bus. Focus only on what you have done and what you will do!
Q: Can first impressions be changed?
A: I wish I had a better answer but sadly there is no one answer. Sometimes, no; sometimes, yes.
Q: Is it better to listen to your interviewer, or to engage?
A: If you can do both, great, but I'd say it's better to listen to them entirely. If you're bantering and not sensitive to what they're saying, that's not the best impression.
Q: You mentioned having a pitch in the first impression. Can you tell me more about that?
A: Yes! There is a specific template that I outline for a pitch, which is generally 30-seconds or less.
Template for a 30-second pitch
Grabber
Headline – meat
2 sentences to support the meat
Summary
Exciting Close – call to action

Do you want them to do something?
Learn something?
Know something?
Feel something?
Get them to want to learn more!
I've seen great success with candidates using this template. The most important factor is to practice!
Media Mentors is a communications firm offering a wide array of consulting, coaching and training to corporate, non-profit and individual clients. Media Mentors help clients "Make the Most of Your Messages." Clients learn to develop and deliver messages to diverse audiences and to anticipate and manage any situations that may arise.
Do you want to learn more about first impressions? Visit https://mediamentors.com/ or reach out to Cindy Hoffman: 4484-429-3826 or cindy@mediamentors.com
---