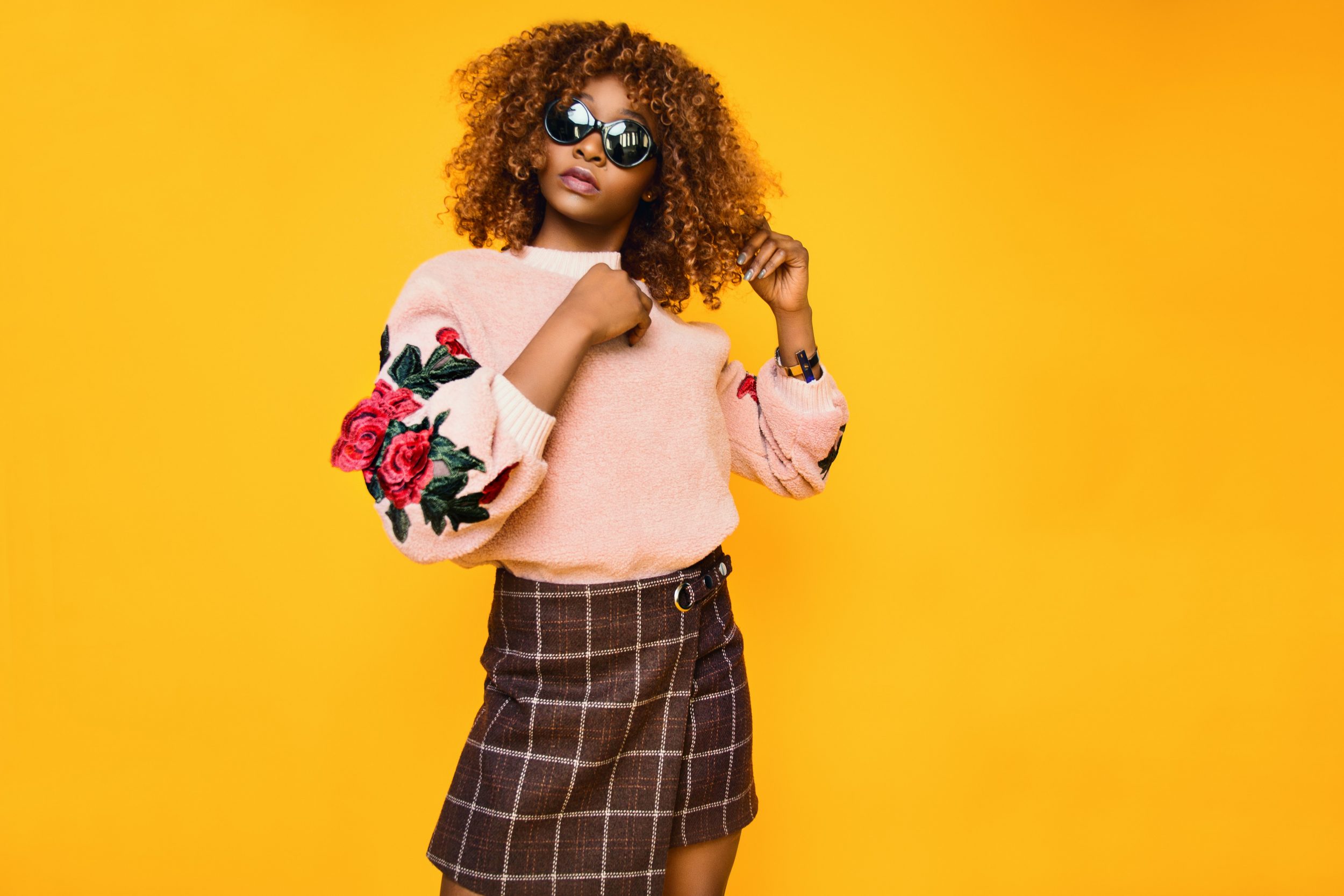 Trend Alert: Sunglasses
Now that we have made it past a gloomy winter and  we are walking towards hot sunny days, sunglasses are the must have accessory. All throughout the runway for the SS18 season small framed, retro but also futuristic sunglasses took over household names like Dolce & Gabbana, Chanel, Miu Miu. Smaller brands immediately grasped this and produced a large variety of sunglasses similar to one seen on the runway that will instantly update your look.  Some common shapes that we are going to be seeing are embellished shapes, tinted lenses, retro cat eyes, and flat top visors.
Embellished: Embellished sunglasses pair perfectly with denim and a plain white t-shirt. On the days when you're running errands and all over the place. These sunnies fromFree Peoplewill immediately dress up your outfit and make you stand out from everyone else. They are instantly conversation pieces and will make you feel unique.
Tinted: See the world in color! Fun colors like these red ones fromAnthropologiewill brighten up your outfit in seconds and give you more of an edge.
Retro cat eyes: These cat eye sunglasses I found atUrban Outfittershave a certain elegance about them. This iconic and classy shape will make you look ahead of the game with having put very little effort. Something that is great about the cat eye shape is they elongate the face.
Small sunglasses: of course when it comes to UV protection of course these are not the most practical but in the name of fashion, they are the ultimate accessory.Zaracreated this pair that I think are simple and but also a statement at the same time.
Flat top visors: Flat top visors are extremely flattering and can go into multiple seasons. Something else about these frames, seen atAnthropologie, are that they never go out of style no matter what the latest trends are.
{POST BY: Alexandra Hickman}