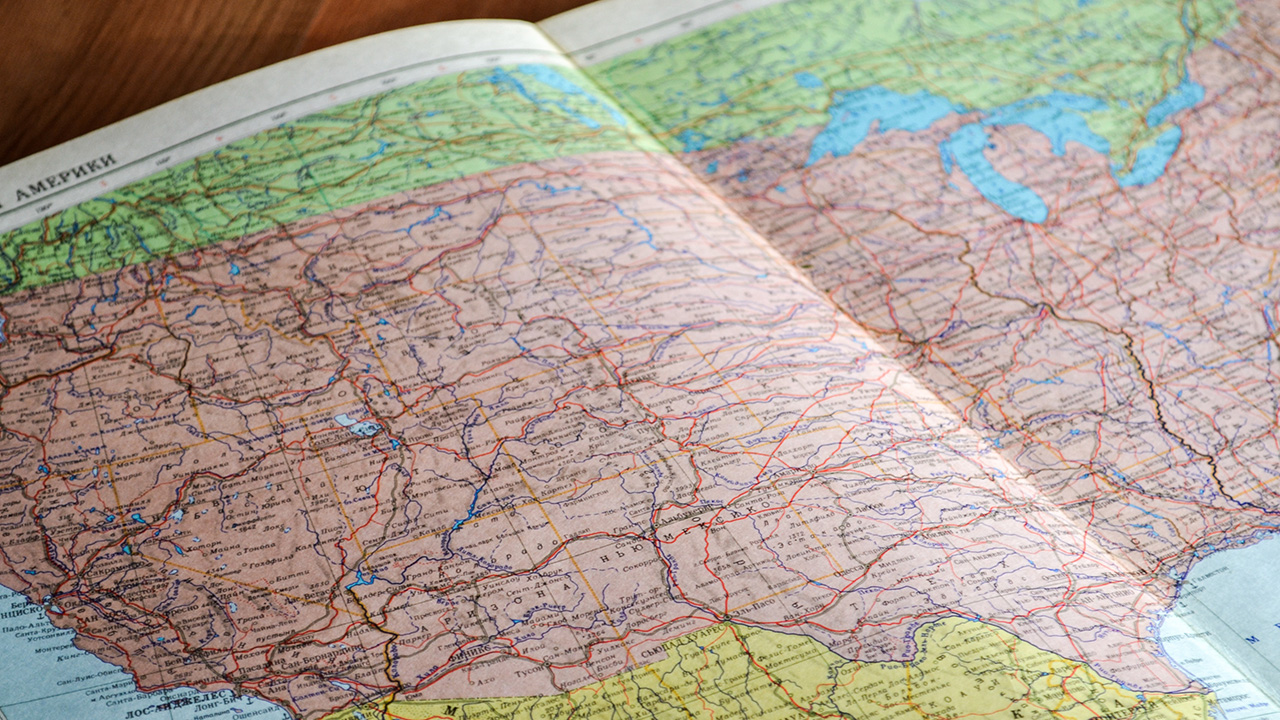 The 10 Best U.S. Cities You Should Visit Right Now
 { By Miranda Martin } 
As summer approaches and vaccine access becomes more widely available to all Americans, it may be time to take a road trip. If you're trying to find U.S. cities to visit this summer, check out these hot locales on your summer adventure:
New Orleans, LA
New Orleans, Louisiana is the first among my top-US cities to visit simply because I love it. From tropical weather and flowering plants to the French Quarter (and the best food you've ever had), New Orleans is top-of-the-line when it comes to tourist experience and satisfaction. Sometimes called the "most European city in America," New Orleans feels like a whole new world of good food, jazz music, and great weather (all year long)!
Nashville, TN
The birthplace of country music (or, at least its most popular spot these days), Nashville, Tennessee is ripe with things to do no matter what you like. From live music around every corner to distilleries and barbecue joints abounding, Nashville, TN is a great place for music and food lovers alike to take in the sights and sounds of this unique, southern city.
Philadelphia, PA
The birthplace of the Declaration of Independence, The Liberty Bell, and more, this north-eastern city has way more to offer than the Old City district (even though the abounding history there is also awesome!) From Fairmount Park to some of the best restaurants in the world (Jean-Georges, anyone?) Philadelphia, PA is a city you have to see if you're in the northeast this summer.
Fayetteville, WV
A bit off the beaten path, Fayetteville, WV features one of the nation's newest National Parks: The New River Gorge National Park and River, which features a ton of family-friendly outdoor recreation, local dining options (for some Appalachian comforts, like pepperoni rolls and ramps), yoga studios, and beyond. Book a cabin in the woods or stay at ACE Adventure Resort (which features a fully-function lake water park!), and you're guaranteed to have the summer adventure of your lifetime in this small, mountain city.
Kitty Hawk, NC
This one's for the beach lovers (like me!) Kitty Hawk, NC is part of the area known as The Outer Banks, and it's a little slice of heaven on earth, IMO. Visit the site where the Wright Brothers took their first flight, relax on quiet beaches, or go trekking through sand dunes– the choice is yours in this small, beach city that thrives on tourism and local business.
Los Angeles, CA
Ah, LA. One of my favorite "home-away-from-home" cities, Los Angeles is a sprawling city full of "choose your own adventure" style activities around every corner. From shopping the beachy-chic boutiques of the Abbot-Kinney neighborhood in Venice to driving through the Hollywood Hills, Los Angeles is a gorgeous city unlike any other in the country (or the world, IMO), and there's so much more to it than seeing the Hollywood sign.
Miami, FL
"Welcome to Miami!" You know the song, right? Anyways– Miami, FL is one of the most popular cities to play in for young professionals, artists, musicians, and the like. From chic clubs and cabanas all over Miami Beach to natural wonders just outside the city limits, Miami, Florida has something for everyone. What's more, you can eat some of the best, authentic Cuban and Caribbean food in the country while exploring this sprawling coastal city, which is definitely a highlight on any vacation.
Denver, CO
The Rocky Mountains aren't all you have to gawk at in Denver, Colorado! This "mile-high" city is full of ski resorts and mountain paths, sure, but it's also full to the brim with arts & cultural events, music and nightlife, and more! From Denver Pridefest to summer movies outside, this city is a perfect winter-or-summer destination for anyone seeking an adventure out west.
Washington, D.C.
The nation's capital, Washington, D.C. is so much more than a place to visit museums and monuments (though that's well worth doing, too!) D.C. is a sprawling metropolis full of art galleries, eateries, and beautiful parks abounding (cherry blossoms, anyone?), as well as multiple suburbs to explore, like Falls Church, VA (which is ripe with craft breweries to explore).
Atlanta, GA
A southern art and culture hub, Atlanta, Georgia is among my favorite cities to visit and "play" in every year (and any season!) Featuring a thriving film and TV community (as well as some of the best southern food you'll ever eat), Atlanta is full of good times for all to enjoy. What's more, the weather is almost always warm, so you can enjoy this southern city any time of year.
No matter where you go this summer, stay safe and enjoy your road-trips across the U.S.!
---