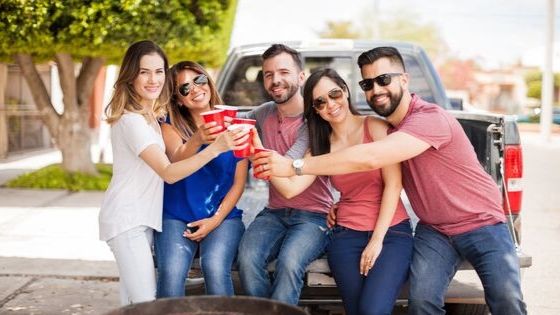 Everything You Need For A GameDay Tailgate
Brought to you by SportFresh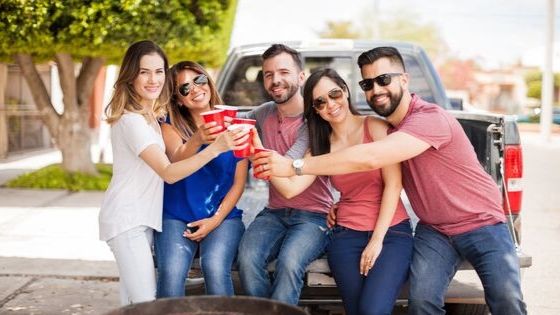 Get ready for football season with our essentials for a fun game day tailgate!
Beers in a Cooler with Ice
A tailgate wouldn't be complete without a cooler full of your favorite drinks. Ice is a must! Fill a big cooler so you have ice cold drinks all day long. 
Your Team's Gear
Get in the spirit of game day by getting decked out in your team's colors. If you have a jersey and hat even better. 
A Football
Bring a football for a fun little pick-up game with friends to pass the time before the game starts!
Folding table
A folding table is super helpful for a tailgate. It gives you space to spread out snacks and drinks beyond your truck and you can even use it for beer pong!
Cornhole
Cornhole is a great tailgate activity. Grab friends and family and get a little competitive before the game. 
Barbeque Supplies
If you really want to have a party in the parking lot, bring a mini grill and your favorite burgers and hotdogs for an instant barbeque. You'll be the most popular party at the tailgate!
SportFresh is a Two-Step, No-Wash Odor Control System for Sports Gear. Eliminate those tough odors caused by sweat and moisture with this two-step no-wash formula. SportFresh Step One destroys odors caused by sweat, bacteria, mold, and mildew. SportFresh Step Two defends against future odors in sports gear; this fragrance-free 2-Step system completely changes the game when it comes to protecting your gear from odor.