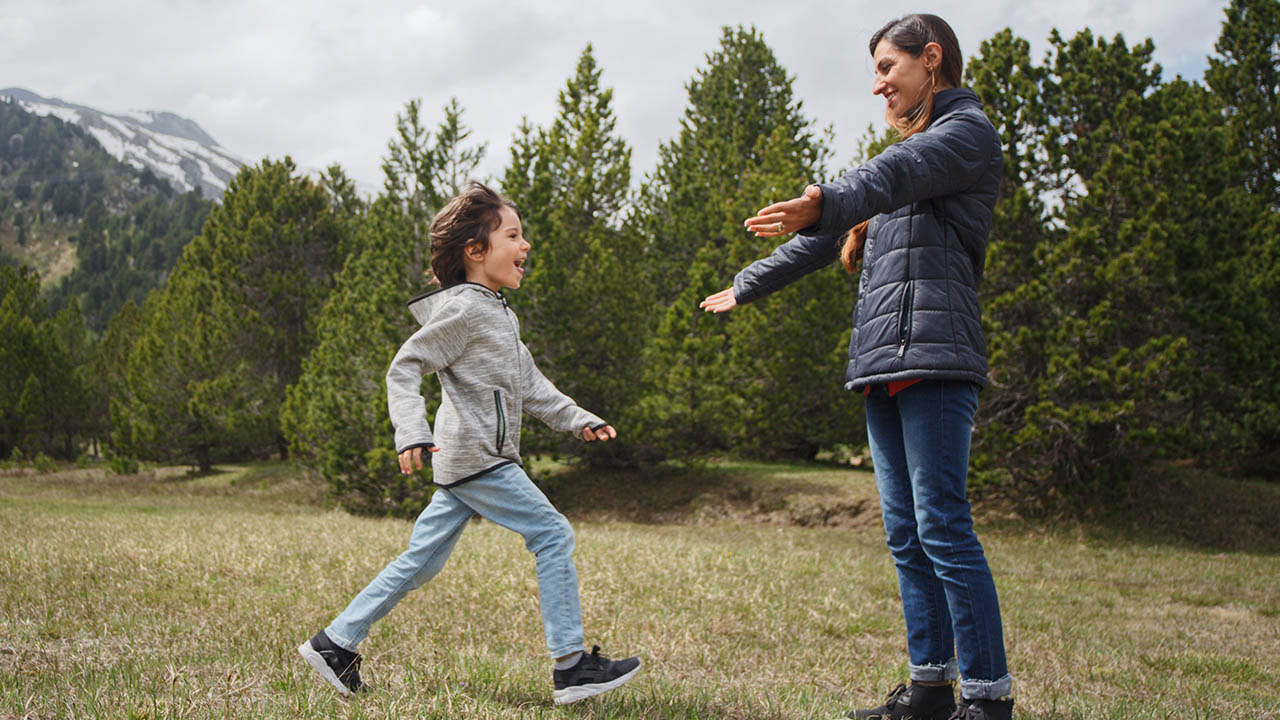 5 Ways To Encourage Your Kids to Get (and Stay) Active
{ By Bethany Braun- Silva }
A 2021 study reported that throughout COVID-19, "the mean total daily screen use was 7.70 hours a day" for kids. Excessive screen time not only negatively affects kids' digital and mental health, but also their physical health, and is even linked to the risk of childhood obesity. But many parents are all too familiar with the struggle to strip the screen from their children and get them engaged in physical activity.
It's more challenging than ever to get our kids to stay active. Between the pandemic and smart devices, staying home and staying put has become the norm. But now more than ever, our kids need to get moving. It's not only great for their physical health but mental health too. In honor of American Heart Month, here are five ways to encourage your kids to stay active, and will also help parents encourage their kids to create healthy heart habits now, supporting cardiovascular health in the future.
Take family time outside. The best way to get kids to lead a healthy, active life is to model it. Carve out a set family time to get outside for walks – walking is great for blood flow, reducing blood pressure, and lowering blood sugar and cholesterol. Studies show that just 10 minutes outdoors can make a huge difference in overall health. This is one important habit worth creating!
Bounce into indoor fun. Perfect for those rainy days, a small indoor trampoline is a great way for kids to jump, bounce, and get those sillies out and a safe way for kids to get their blood pumping!
Use a fun fitness tracker. Turn tracking steps into a challenge! The age-appropriate Moochies Smartwatch for Kids includes a fitness-dun feature that allows kids to keep track of their steps and strive for attainable goals that they feel good about achieving each day. It has GPS tracking and a call feature for parents as a bonus.
Turn up the music. Playing music while doing chores or hanging around the house has been shown to elevate your mood. Get kids in the groove with a dance party or two. Playing a song in the morning is even a great way to get kids up and at 'em on school days.
Find a fun app to turn screen time into physical fitness time. Apps like GoNoodle or Lazy Monster encourage kids to exercise in a fun way. GoNoodle features dozens of different videos all about getting kids moving, from workout routines to fitness challenges, while Lazy Monster guides the whole family through effective 7-minute workouts.
---