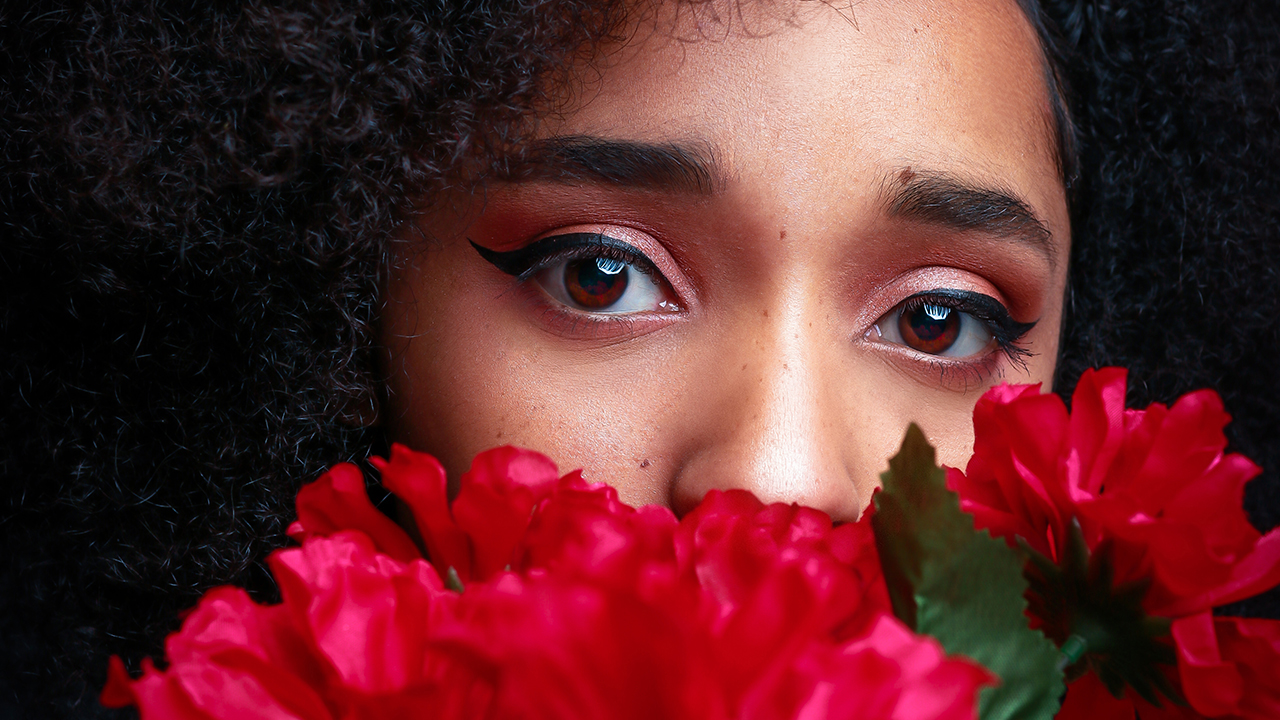 'You Were My Compass', a Cinematic and Soulful Album by Christina Jones
Recently, I stumbled upon the music of Christina Jones— an emerging star as seen on 'American Idol' who's currently studying at the Berklee Conservatory of Music– and my interest was more than piqued.
Jones' most recent album, You Were My Compass, creates a sense of drama, wonder, and deep reflection in the listener that few artists can achieve. Written largely by songwriter and artist Kimiko Ishizaka and performed by Jones, You Were My Compass is a love letter to oneself after experiencing trauma, and it's massively effective from start to finish. Let me explain–
'You Were My Compass' by Christina Jones, an album review
You Were My Compass opens with the title track "You Were My Compass", which finds Jones' hauntingly beautiful (and wonderfully polished) voice accompanying a backdrop of cinematic sounds that builds from beginning to end. Beginning with a whisper, the song reaches a fever-pitch in the middle before a declaration of "all I want is to be found (…) you were my compass," closes the song out on a rather memorable note. This title track leaves its mark, and the album doesn't slow down from there in terms of its emotional effectiveness and gorgeous composition.
Songs "A Walk in a Walk" and "Just a Moment Ago" hit a more modern, R&B tone, while the following track "What Love Means to Me" presents as a mournful declaration of lifelong love, just before the fifth track, "Wind in My Sail", strikes a Jazz-y sound with Jones' striking vocals at the forefront of the track intriguing the listener from the first seconds onward.
---
The album crescendos at "Please Stop This Train", with Jones' belting out, "please, stop this train of loneliness", and the song hitting a Blues-like note that reminds one of a woman scorned from times past (in the best way possible). Jones' truly finds her vocal power in this track, as she wails Ishizaka's lyrics with beautiful abandon, yet polished control that proves Jones knows her stuff (and has worked hard on honing her craft) when it comes to being a vocalist.
The final three tracks, "To Be a Bridge", "Free, Completely Free" and "You Were My Compass (Reprise)" encapsulate the writers' acceptance of lost love, with Jones' haunting vocals again reminding the listener that, though pain and trauma may leave us with scars, we can always find and harness our power from within (and from it, create something beautiful).
All in all, this album is a must-listen. An emotional roller coaster from start to finish, this gripping and hauntingly beautiful (and not to mention catchy!) album will have you in tears at some moments, and dancing with joy at others.
You can stream the album on Spotify, Apple Music, and YouTube.
To learn more about Christina Jones, visit her website christinajones.com.
---