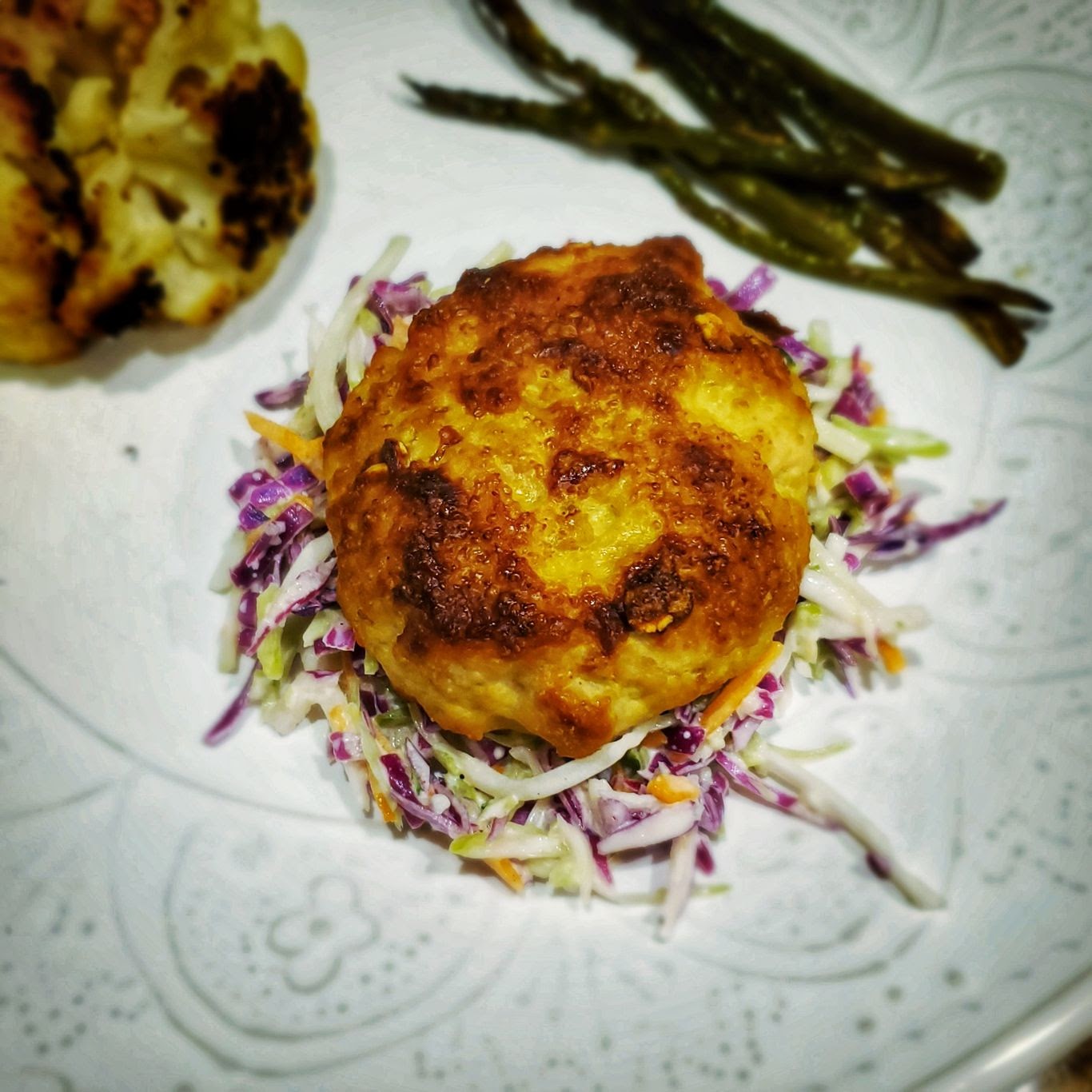 Turkey Burgers
Recipe by Tara Ivins from https://www.plentifulpath.com
Prep time 50  min – Serves 4
Ingredients
1 pound 93% lean or more ground turkey
1/4 cup rolled oats
1 tsp salt
1 tablespoon worcestershire sauce
1 tablespoon brown mustard
1 tablespoon garlic powder
1 egg
Preparation
Preheat oven to 375 degrees
Place all ingredients in a medium side bowl and mix thoroughly.
Portion into 4 even size patties. (roll like a meatball then flatten to desired thickness)
Place in a baking dish or on a tin foil lined baking sheet.
Bake for 35 minutes or until the internal temp reads 160 degrees.
Tips
Note:
Burgers also work well when made on the grill.
Mustard and worcestershire may be swapped out for your favorite liquid ingredient like salsa, ketchup, soy sauce, etc.
Recipe by Tara Ivins from https://www.plentifulpath.com