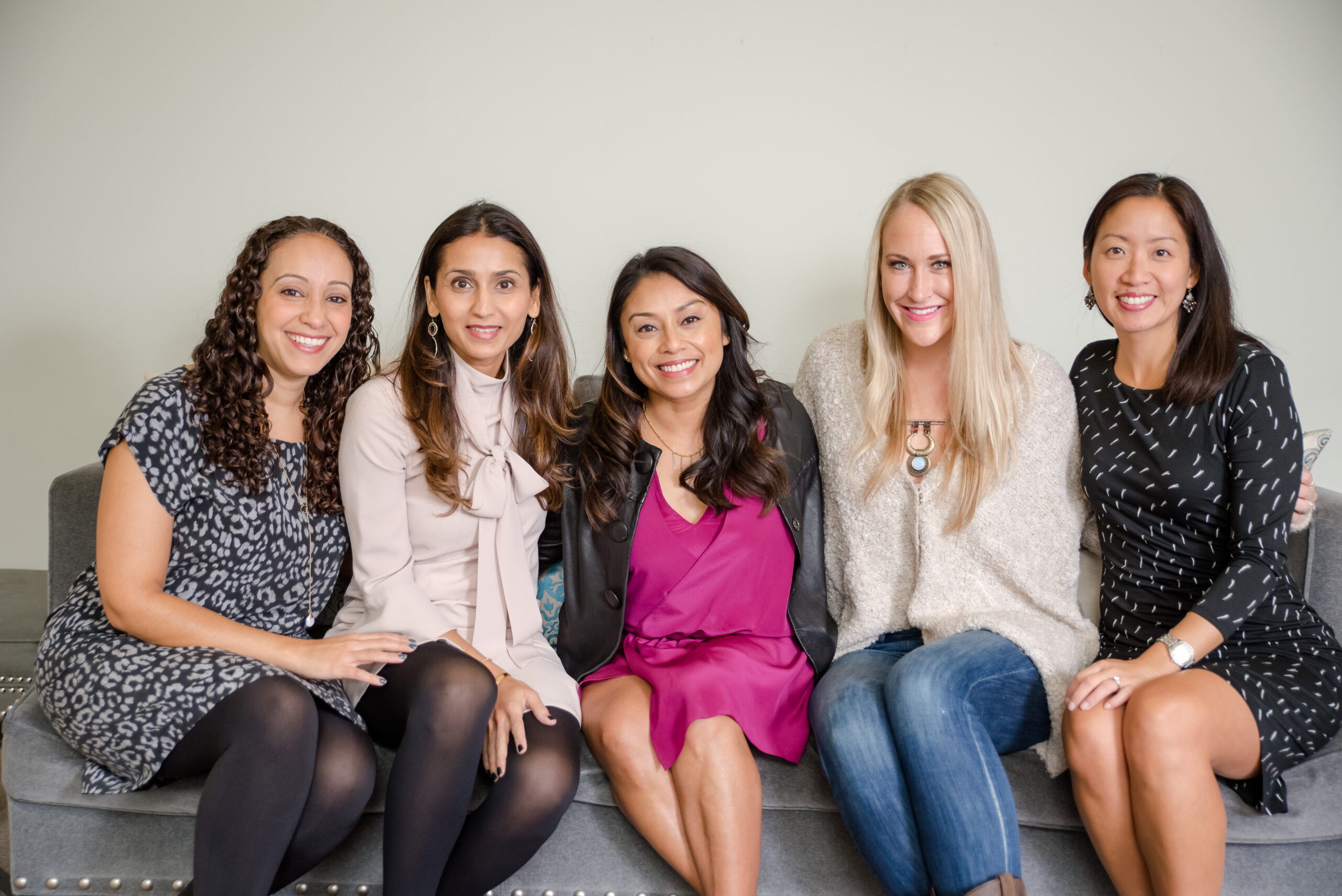 The Power of Community is Essential to the Success of Your Brand
{ By Mallika Malhotra }
It takes a village to grow a business.
One of the most important lessons I've learned over the past 18 years as an entrepreneur is that you can't do it all by yourself.
If you try to go solo in business and avoid collaborating and connecting with others, you're likely to burn out fast. There are SO many highs and lows on the entrepreneurial roller coaster, it's crucial to find like-minded people who understand the journey. Otherwise, you can end up feeling isolated and lost.
Female entrepreneurs need more support than a Google search or their hubby's feedback when they are facing a business crisis or brand issue. They need a circle of colleagues who truly "get" their work and their challenges — a group that will speak their language and helps you!
You must try to make it a priority to seek out women who share the same goals, lifestyle, challenges, and values as you do in business. Intentionally connect with a group of female businesswomen to keep you honest, accountable, and on track with your goals.
Create a support network so you can learn from each other.
Develop an inner circle to act as your advisory board.
Find women who will inspire you to dream bigger and see things you fail to see for yourself.
So how do you find a group of like-minded women entrepreneurs to do life with?
Here are some practical suggestions to help you connect:
#1 – Attend business events + networking groups.
Put a few of these on your calendar every year and make them a priority. Not only will you meet some incredible people, but you'll be able to disconnect from the day-to-day stress of running your business for a few hours.
#2 – Participate in online Facebook groups.
Be visible in these groups. While I don't recommend letting them take over your life, be sure to pop in often to share your own tips, wins, and struggles. Ask questions and gain insights from others. Support other members and share your own wisdom as well.
#3 – Lead a business pow-wow with lady boss friends.
Host a get-together yourself! Let it be as formal or non-formal as you feel comfortable. You can meet in person for lunch at your favorite coffee shop or virtually on a group Zoom call! The point is to get together with your entrepreneur friends so you can connect and encourage each other on a regular basis.
#4 – Join a membership or mastermind program.
A mastermind is a small group of entrepreneurs who meet together on a regular basis to work towards a specific goal and to act as a support network for each other. A membership is a program with a mentor and community that helps you grow over time. Both formats can become your lifeline, acting as your business cheerleaders, your referral network, and your inspiration activators. My membership, the Brand Attraction Society, is a tight-knit group of women who are working together to build their brands. The camaraderie, ongoing support, strategic connections and shared passion to make an impact is the highlight of the program. I've found that when members of my group grow and succeed, others are motivated to take risks and make bold choices for their businesses as well.
#5 – Invite business friends to connect online.
Dubbed "coffee chats" by those in the online biz world, these quick meetings that take place over Zoom or Skype with a warm cup of coffee in hand can be a welcomed way to connect with other entrepreneurs on a day when leaving the house just isn't an option.
#6 – Offer help in your area of expertise.
Look for ways to serve the larger business community by offering up your talents to other women in business. Go live on Facebook or speak at a local conference. Whether you are the queen of copywriting, an expert at branding, or something else, look for ways to help those who are struggling in that area!
"You're The Average Of The Five People You Spend The Most Time With." – Jim Rohn
Finding your crew doesn't happen overnight. You must be intentional and push yourself out of your comfort zone to make it happen. Let go of the mindset that you can do it all on your own, and embrace relationships. It's way more fun to have a community to cheer you on! And your business will thrive in ways that you never imagined.
---
About the Author: Mallika Malhotra is an award-winning brand strategist, confidence-stirring mentor, speaker, and founder of The Brand Attraction Society. After years of working in corporate advertising on brands like L'Oreal and Oil of Olay, Mallika now helps women entrepreneurs get clear on their brand message, show up as the face of their business and find their power niche. When she's not building brands, she's at home in Maine with her three sons and husband, drinking coffee or red wine and dreaming about their next global adventure.