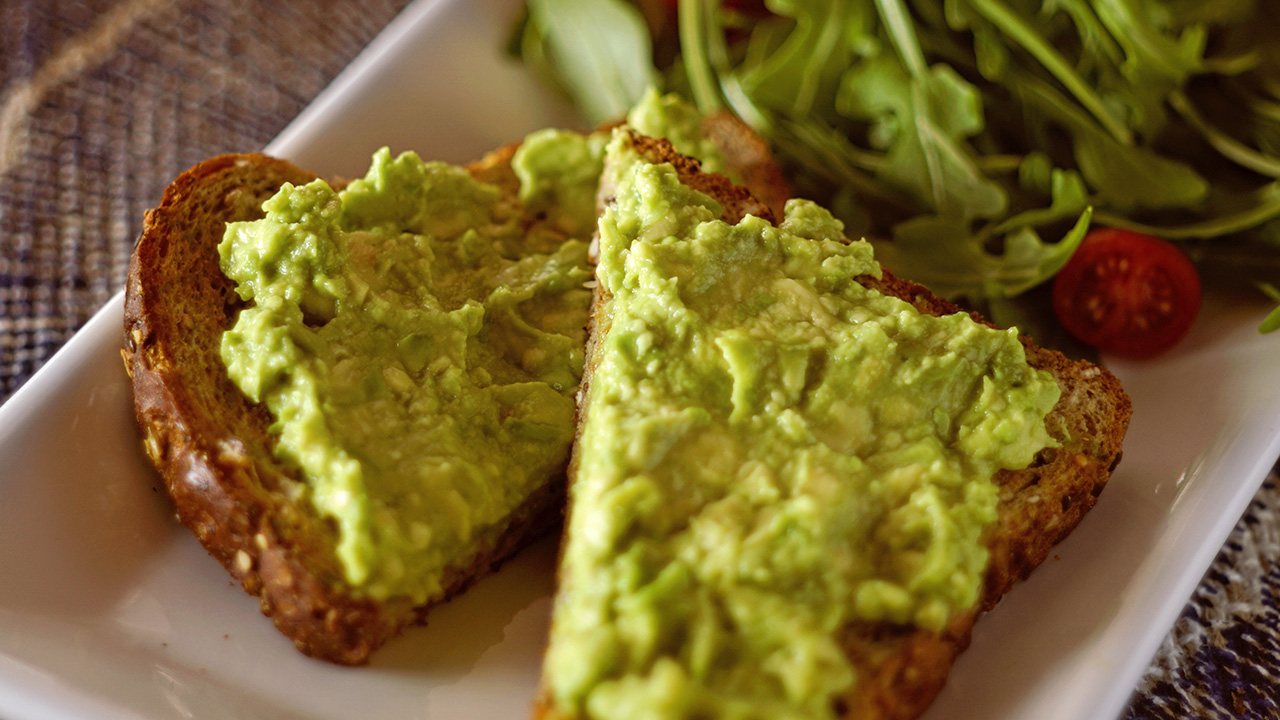 Super-Simple Recipes to Keep Healthy Eating Sustainable
{ By Miranda Martin }
Ah, summer. It's the perfect time of year for eating a diet rich in summer fruits and veggies (like watermelon and strawberries, to name a couple of my favorites!), which aids in keeping healthy, nutritious snacks and meals super simple (and super delicious!)
I've found that, even in the winter, keeping my meals and snacks simple helps keep them sustainable in terms of my busy lifestyle, and I have a feeling that most people would agree. That said, here are a few recipes (for all seasons!) that can help in keeping your diet healthy yet super-simple and sustainable:
Avocado Toast
A personal favorite snack of mine, avocado toast is a super-simple culinary creation that you have a lot of creative freedom with. To keep mine very dressed-down (yet still delicious!), I typically do the following:
Toasted whole wheat bread (any kind is fine, whole grain preferred)
Mashed avocado (of course)
Sea salt
Pepper
OR Everything Bagel seasoning
… and that's it! It's that easy. However, you can add whatever you want (some people like a spicy, sriracha avo toast, for example) to keep it fun and fresh when plain avocado toast may seem a bit "boring."
Watermelon Salad
Another simple fave of mine, watermelon salad is so easy to create (and even better to eat!) All you need is…
Watermelon (cubed or balled from a fresh watermelon)
Mint (springs of mint)
Feta cheese (crumbled)
A vinaigrette of your choice
… and viola! This simple, summery salad will cool you down and fill you up all summer long.
Overnight Oats
For those on-the-go that appreciate a good meal-prep, overnight oats are a simple (and cost efficient!) option for everyone. All you need is:
Oats (plain, rolled oats)
Milk (non-dairy preferred, but any kind is fine)
Any berries or other fruits you want to add (some like bananas, others like berries, etc!)
Any sweet-ish spices you want to add (like cinnamon, yum!)
Refrigerate overnight while oats soak (preferably in mason jar or other closed container)
… and there you have it! Yummy, cold oats you can grab from the fridge and munch on during your busy mornings.
Hummus and veggies
Probably my absolute favorite snack, hummus and veggies is the simplest way to get in some healthy protein and nutrients in a pinch. What's more? You can buy fresh, store-bought hummus at most grocery stores, which makes it even easier! For this, all you need is:
Hummus of your choice (you *can* make it at home, but I prefer to buy it at the store, especially Tribe Hummus, yum!)
Veggies that can be cut into "dippable" sticks (like red or green peppers, carrots, celery, etc.)
… and it's that simple. Cut up some veggies (or just dump some baby carrots straight out of the bag) and enjoy!
Healthy eating can be as simple as slapping some mashed avocado on some bread and calling it a day– for days when you're busy (and not feeling like the Iron Chef you sometimes can be), keeping healthy meals and snacks simple and sustainable may be the way to go.
---