Remedy Organics Products Review
{ By Miranda Martin }
Lately, everyone has been on the cacao craze. From Kourtney Kardashian's Poosh cacao recipes to organic grocers selling cacao-infused treats galore, everyone wants a taste of this cocoa alternative. That being the case, you can imagine my surprise at finding Remedy Organics' Cacao Essentials beverage and loving it. Let's talk more about cacao, Remedy Organics' products, and why I'm loving them both so much heading into 2022.
Remedy Organics Cacao Essentials Beverage and Other Products
Cacao is derived from the same plant (and same bean) as cocoa, but retains more of its nutritional value through a different baking process. Cacao is said to be a super-food, exceptionally high in antioxidants and rife with health benefits. I was eager to try it, but couldn't find quite the right product, until…
In came Remedy Organics' Cacao Essentials. A friend of my mother's had brought a case of these healthy beverages over as a holiday gift last month, and she was eager for me to try them with her. Mom and I sat down for lunch one afternoon and opened the Cacao Essentials beverage, annnd… we instantly fell in love!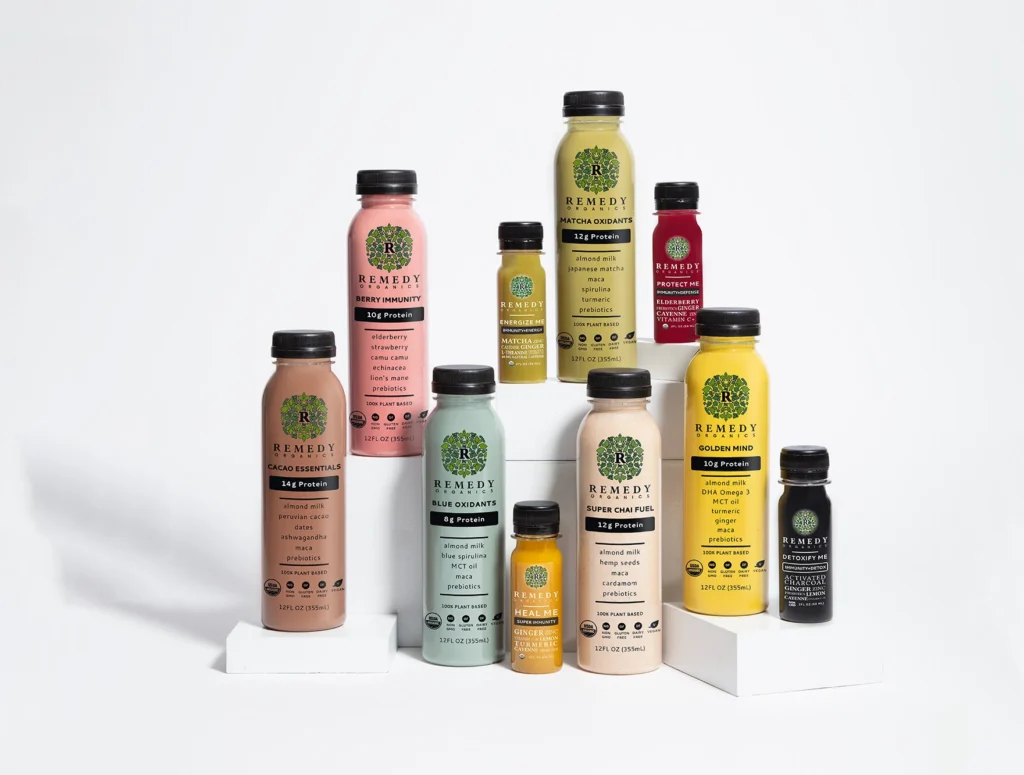 Remedy Organics' Cacao Essentials beverage is just one of their many healthy beverage flavours, boasting a significant amount of protein and antioxidants, made with cacao, pea protein, and other substances to add a smooth, sweet flavor. I loved the taste (and even found myself craving it the next day for breakfast!) and felt a distinct boost of energy when I drank one post-workout.
My mom also enjoyed the cacao flavor (my favorite, as I'm a certified choco-holic), but really fell in love with the Berry Immunity Wellness Shake, which tastes like "fresh strawberries and cream" according to her, and also gave her a notable boost of energy and sustained her appetite throughout the morning at work.
Either way, you can't go wrong with these yummy beverages by Remedy Organics. Healthy AND tasty? That's a win-win to us!
---