Lessons re-learned after the passing of my Stepdad
by Candi Obrentz – candiobrentz.com
A decades old list entitled "Commandments" written by my Stepfather became one of his greatest gifts to me after he passed away in 2013. To put things in perspective: 1) the commandments are not religious 2) I am not exactly sure when the list was compiled and 3) my Stepdad Gary was a self-made successful businessperson born in Iowa in 1937.
With that said, I dare you to try to not identify with almost every one of the 12 statements, which are pretty simple and logical. I keep a copy at my desk and reflect on the words of wisdom often.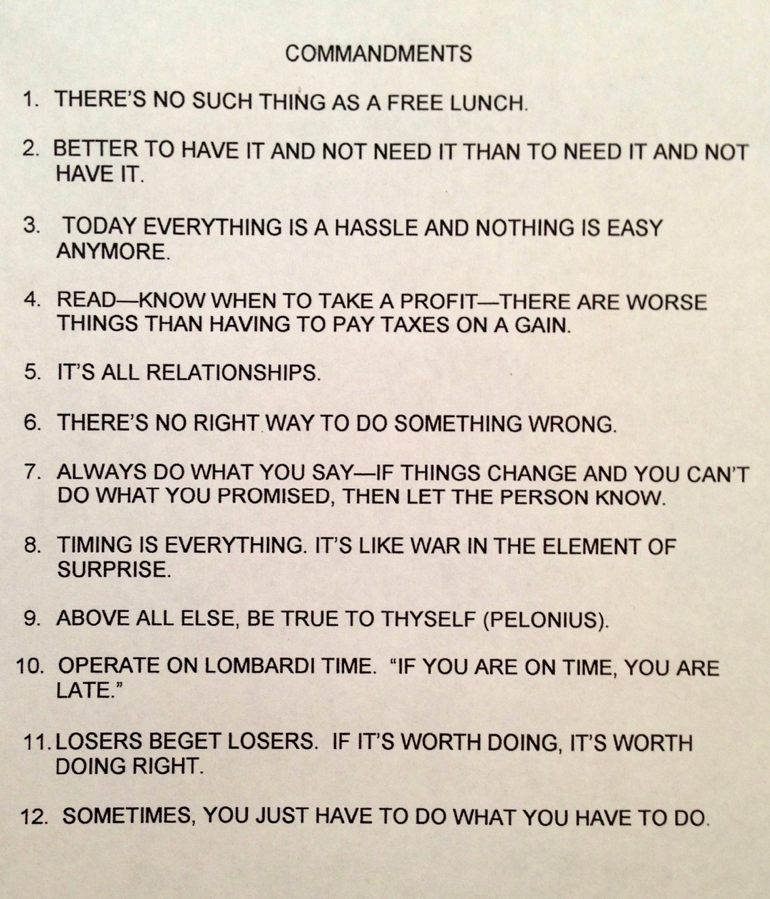 Before I launched my first business, despite being a freely expressive person, I kept many "things" private and to myself. The idea that "once it's out there, it's out there forever" was kind of my mantra however once I understood the importance of being the human behind my brands, I stepped out of my comfort zone and opened up quite a bit with personal stories. I realized that some things are simply meant to be shared. "Sometimes, you just have to do what you have to do." (Commandment #12).
I believe that the This Is It TV family is the perfect audience for my Stepdad's 12 Commandments and hope that you enjoy reading them. If any resonate with you, please feel free to give a thumbs up and thank Gary.