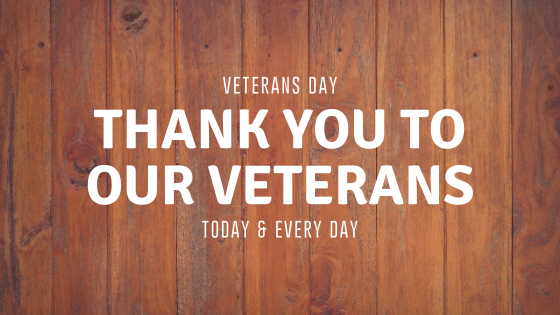 How to Celebrate Veterans on #VeteransDay
November 11 is Veterans Day! Please take time today to thank men and women for their service and learn about veterans locally and globally who protect, serve, and then some. Below are different ways to honor and support veterans on this national holiday.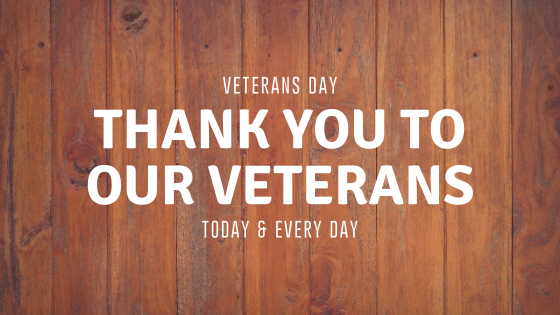 Attend a Local Veterans Day Event
If there is a local celebration or parade for Veteran's Day in your city, attend! Take this time to engage with veterans in your community.
Donate to Veterans Nonprofits
There many veterans nonprofits that need your support. If you are able, consider making monetary and physical donations to a worthy cause or participating in a giving back program. For a list of nonprofits that support veterans, click here.
Ask Someone About Their Service
If you meet or know a veteran, ask them about their service. Remember to be polite, sensitive, and be a good listener. Many veterans enjoy sharing stories and memories from their time in the service, but others prefer privacy. A good first question is asking why or where did they serve.
Visit a VA Hospital
VA Hospitals specifically provide health care services to veterans. Consider visiting a VA hospital to visit and meet veterans. It's a nice way to show your support and lift their spirits.
Send a Letter
If you don't know a veteran, consider writing a thank you letter to veterans and active service members. Be positive, thank them, and be encouraging – you can even send them anonymously. There are many organizations that facilitate letter sending like Operation Gratitude, A Million Thanks, Support Our Troops, and others.
Celebrate with a Veteran
If you know a veteran, celebrate them! Take your friend or family member for a treat at a local restaurant or attend a Veteran's Day event. Many restaurants and stores offer special discounts exclusively for veterans. Find a full list of veterans discounts here.
Share Veterans Resources
There are many resources available to veterans. Consider educating yourself on these resources and sharing the information with your community on and offline. For veterans benefits and resources visit https://militarybenefits.info/resources/
Get Deals!
While Veterans Day is to recognize the service of veterans, it also an opportunity for deals. While many businesses offer discounts year-round for veterans, there are additional discounts and deals offered on the holiday. For a full list of Veteran's Day deals from retailers like Amazon, QVC, and more click here.