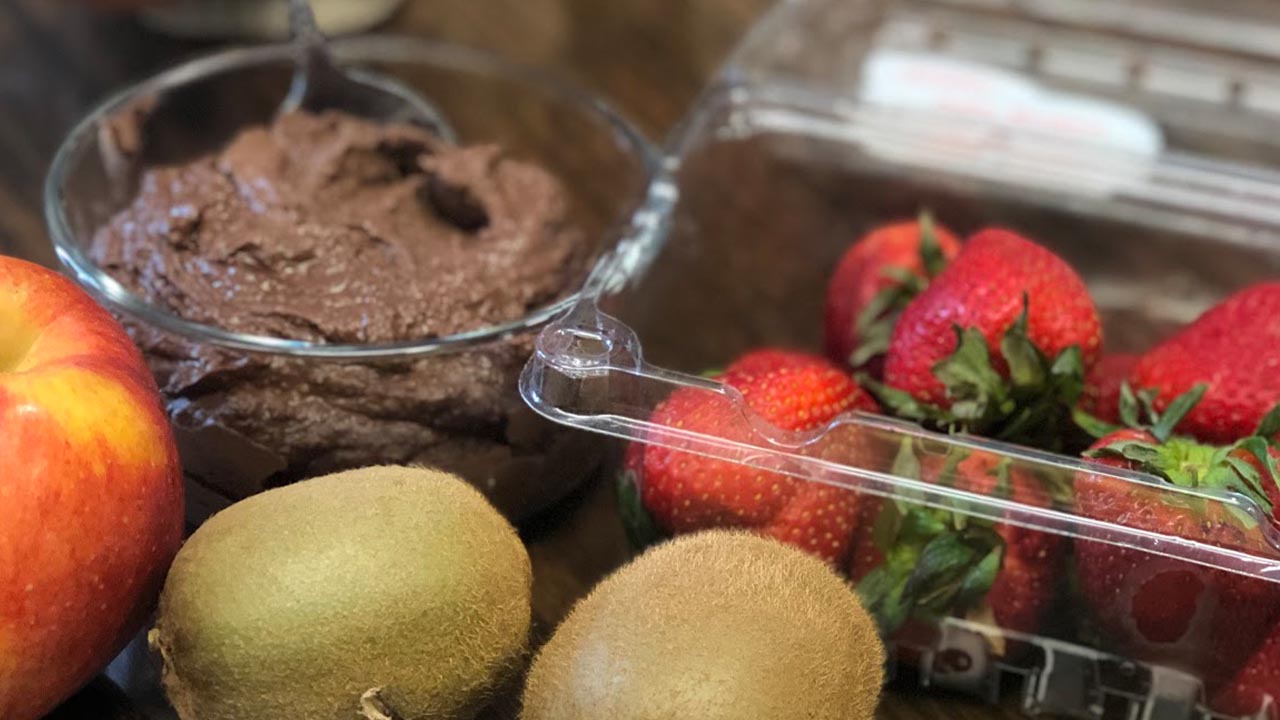 Boozy Chocolate Hummus
Recipe provided by Tara Ivins – https://www.plentifulpath.com
Prep time 5-10 min
Ingredients
1 (15 oz) can chickpeas (drained)
½ cup maple syrup
¼ cup tahini
1/2 cup dark chocolate cocoa
Pinch of salt
2 tbsp. Grand Manier
Dash of cinnamon
1 tsp vanilla
pinch of cinnamon
Preparation
Place all ingredients in a high power blender or food processor and blend, scraping down the sides until desired consistency.
Store in the fridge.
Tips
Serve with fruit.
I have made a few different versions of boozy chocolate hummus with various liquors. The orange flavor added by Grand Manier is my favorite. Feel free to play with your favorite liquor.
To make this non-boozy replace the liquor with water.
Recipe provided by Tara Ivins – https://www.plentifulpath.com