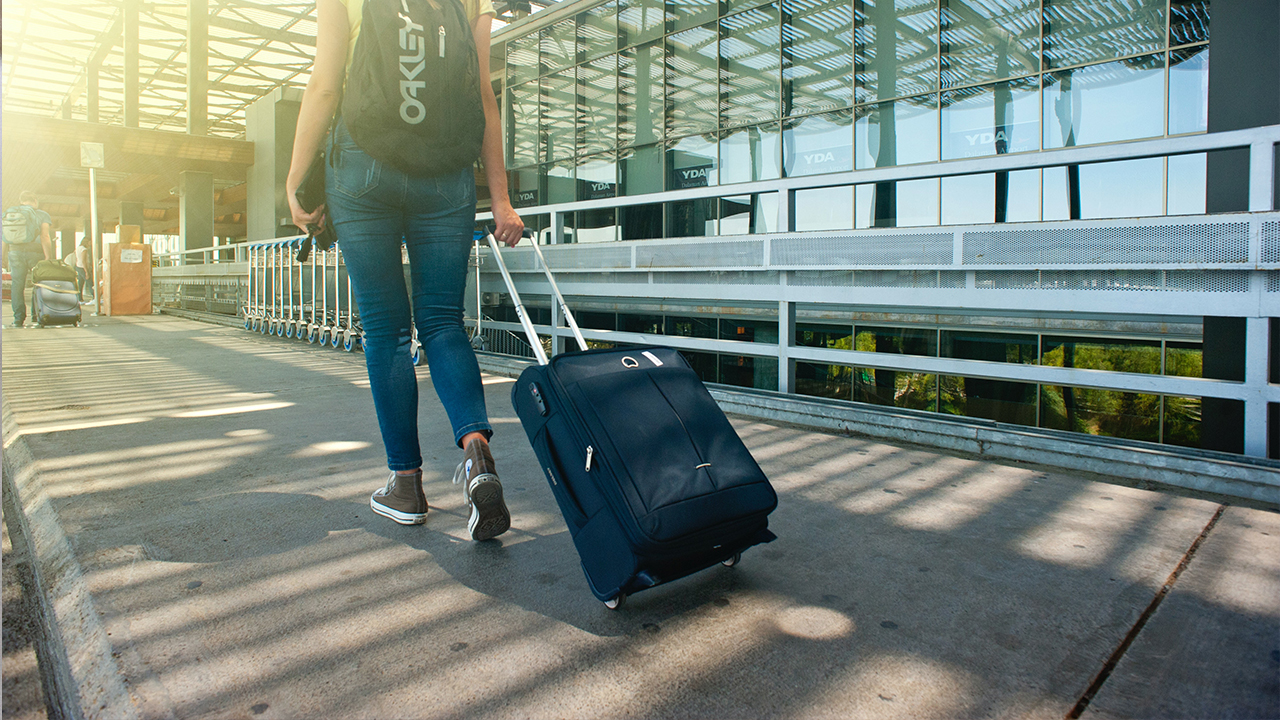 Best Places in the US to Spend the Holidays Away
{ By Miranda Martin }
Looking to spend the holidays anywhere but home? After a year of being locked inside, some of us definitely are, and there are plenty of fun, adventurous, or even cozy places the entire family can visit to spend the holidays away for a change. From the east coast to the west, let's explore the best places in the US to spend the holidays away.
Best places on the east coast to spend the holidays
The Biltmore: This historic mansion is so much more than that– the Biltmore, located in Asheville, NC, is a historic mansion and grounds featuring an entire shopping village, winery, gardens, horse stables, restaurants, and much more. The entire family can lodge in the Biltmore Village and spend the holidays touring the mansion's grand halls, dining in the village by a fireplace, and exploring the holiday decorations all around!
The Greenbrier: What's better than meeting Santa? Meeting Santa then having tea time in a grand ballroom, of course! The Greenbrier, located in White Sulphur Springs, West Virginia, is a historic resort and inn that features multiple shops, restaurants, a giant swimming pool, a spa, a golf course, an ice skating rink, and more. Santa rides in every weekend leading up to Christmas in a horse-drawn carriage for a Christmas tree lighting ceremony, and tea is served every day at 4 PM for the entire family to enjoy. Does it get any cozier than that?
Walt Disney World Resort: The ultimate place to spend the holidays away (IMO), Walt Disney World Resort, truly comes to life during the most festive time of year with characters in holiday-themed costumes, holiday decorations galore, and more! You can even enjoy special holiday dinners at select restaurants within the resort. This one is a classic, and the mild Florida winter weather isn't such a bad excuse to go, either! 
Best places on the west coast to spend the holidays
Leavenworth, Washington: This town screams Christmas, featuring a Nutcracker Museum, a Ski Hill, and beyond, this is a picture-perfect town to spend your west coast holiday away this winter.
Honolulu, Hawaii: Looking to fly from the west coast this holiday season? Honolulu, Hawaii is a perfect holiday spot for those seeking a more tropical holiday away. From the month-long "City of Lights" festival (that kicks off with tree lighting on December 1st!) to Christmas dinner at the local Disney Resort and beyond, Honolulu is a great place to take the family this Christmas to escape the cold and soak in some sunshine. 
Breckenridge Ski Resort: For the more adventurous family that wants to shred some snow and ski down the slopes on Christmas Day, you can't go wrong with Breckenridge Ski Resort in scenic Breckenridge, Colorado. This resort offers world-class slopes, hotel lodging or condo rentals, a spa, and plenty of shopping and dining experiences. Seriously, you can't go wrong with this awesome resort town in the scenic Rocky Mountains.
No matter where you spend the holidays this season, have fun, stay safe, and celebrate in style at one of these top holiday destinations across the US.
---