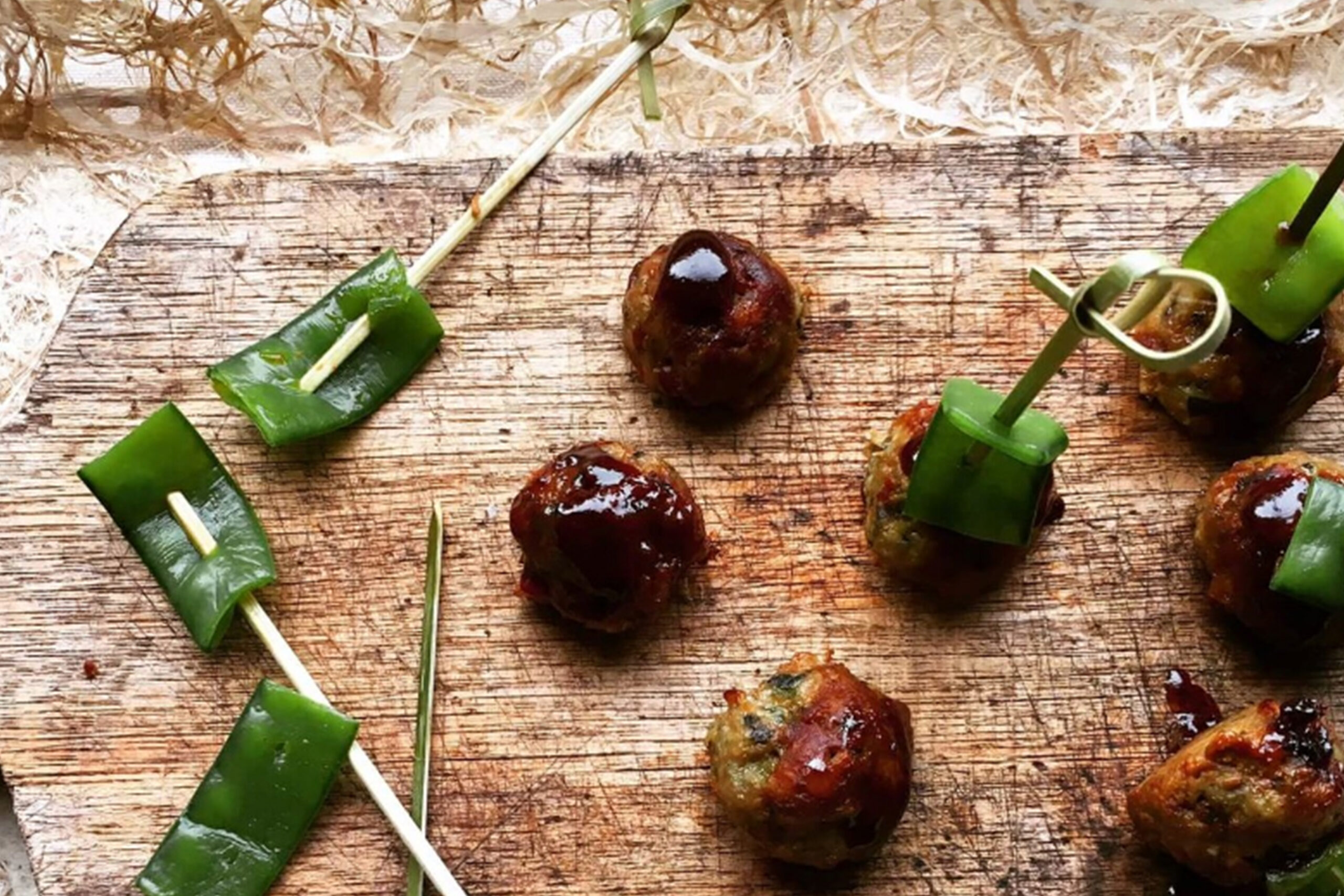 A Recipe for the Best Cocktail Meatballs:
Tips from Chef Karen Ferries The Cocktail Chef By Grace Grenier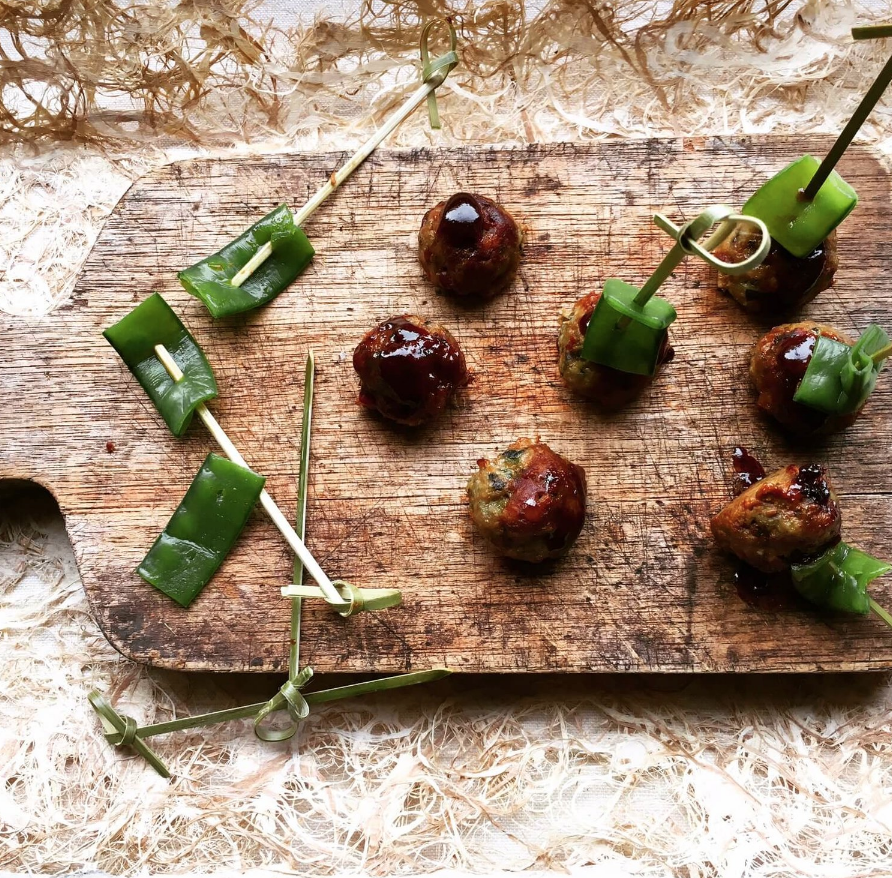 Ingredients & Tips:
Freeze the Meatballs (chicken, beef, or turkey with tomato sauce) a week or two in advance of your party.
To save time, buy store-bought tomato sauce (Karen likes the Rao's kind available from Amazon).
Cooking Tips:
If frozen, do not defrost meatballs. Cook the meatballs at 350F in the oven for 30 to 35 minutes or until fully cooked through.
Serve at room temperature with grated parmesan and chopped parsley, then add bamboo cocktail toothpicks (also found on Amazon).
Presentation Tips:
Serve the meatballs in a gratin dish that can go straight from the oven to the buffet.
Then, they're ready to be served and enjoyed by all of your guests!