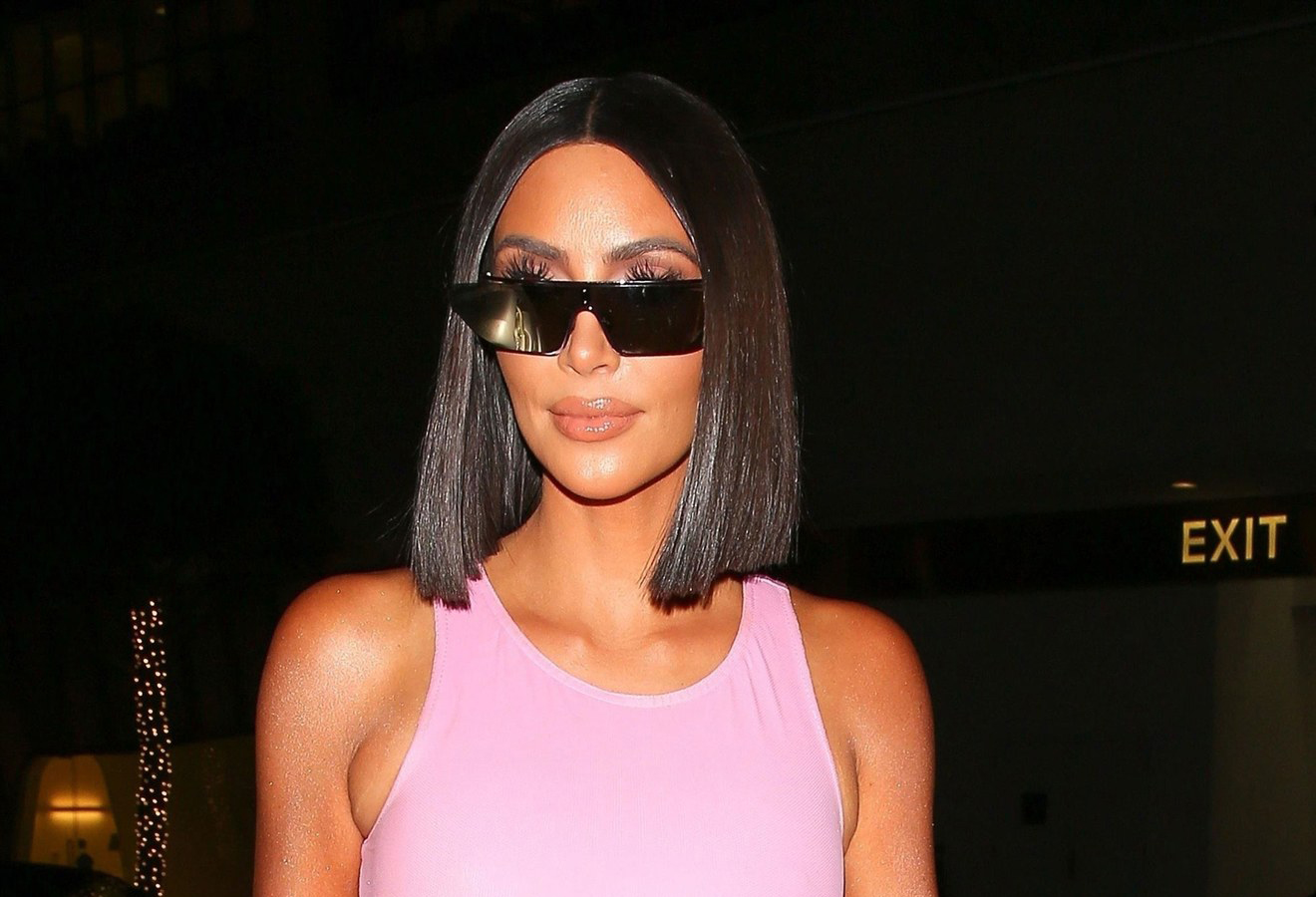 The 7 Beauty Trends That Ruled Summer—And How to Take Them Into Fall
With summer coming to a bittersweet end, it's time to reflect on the beauty trends that dominated the season—while taking stock of those that will best transition seamlessly into fall. Seeking a dramatic transformation by way of the scissors? Look to neck revealing chops à la Kim Kardashian West. On the flip side of the spectrum, Ciara and Kerry Washington opted for lush, voluminous disco curls, letting the humidity (and bombshell factor) play to their advantage. And while no-makeup makeup continues its stronghold year-round, special MVP status is awarded to those who reached for bold pops of eye color.
Here, seven Instagram-worthy trends that defined the season—and how to wear them after Labor Day.
Disco Curls
Summer's steady humidity index found fluffy curls living up to their larger-than-life potential, with Alessandra Ambrosio and Ciara letting their collective coils go free—plus, they will look that much better with flared denim and crisp cashmere scarves.
Risky Skin Reveals
Freeing the nipple is now par for the course: This season, body confidence and glowing skin dominated street style and red carpets in the form of an abbreviated hemline—and mile-long glossy legs. Models Bella Hadid and Kendall Jennershowed off their seriously sculpted limbs, while Jennifer Lawrence hit the Paris streets with boyfriend Cooke Maroney—and a bombshell bare-legged stride that set cameras flashing.
Poppy-Red Lipstick
Perennially flattering and always in style, a vibrant red mouth was practically everywhere this summer, turning up on stunners like Laura Harrier and Rihanna. But even fresh-faced optimists will find themselves dipping into the skin-brightening, mood-boosting pigment when the season's first crisp days arrive.
Kaleidoscopic Eye Colors
Eyes, too, had their moment in the sun as colorful hues made a splashy comeback. Sasha Lane opted for a wash of lilac, Mila Kunis dipped into an emerald metallic pot and beauty risk-taker Lady Gaga swiped on a spectrum of neon shades for New York's Pride parade.
Decorative Hair Accessories
Scrunchies, headbands, clips (oh my!) popped up everywhere from beaches to red carpets. Yara Shahidi fastened delicate flowers into her cornrows, Tessa Thompson snapped metallic accents into her box braids, and Chrissy Teigenslipped on an oversize canary bow. Consider it the ultimate year-round good-hair-day fix.
Easy Braids
Whether swept to the side or artfully crafted as a crown, braids became the versatile, no-fuss style of the summer. Case in point: Blake Lively's breezy plait, fit for a steamy afternoon in Manhattan, and Josephine Skriver's sporty pigtails on holiday—both of which will fight static and look effortless tucked into the collar of a coat next month.
Bold Bobs
A neck-revealing chop may have been the It girl–approved way to beat the heat, but the transformative length will continue on as fall's most talked-about style: Kylie Jenner ditched the extensions and stepped out with a platinum bob, as Dua Lipa smoothed over her short looks with a frizz-defying serum. But no one generated scissor mania quite like Kim Kardashian West, whose glossy blunt bob was her shortest—and most sensational—length yet.
Via: VOGUE