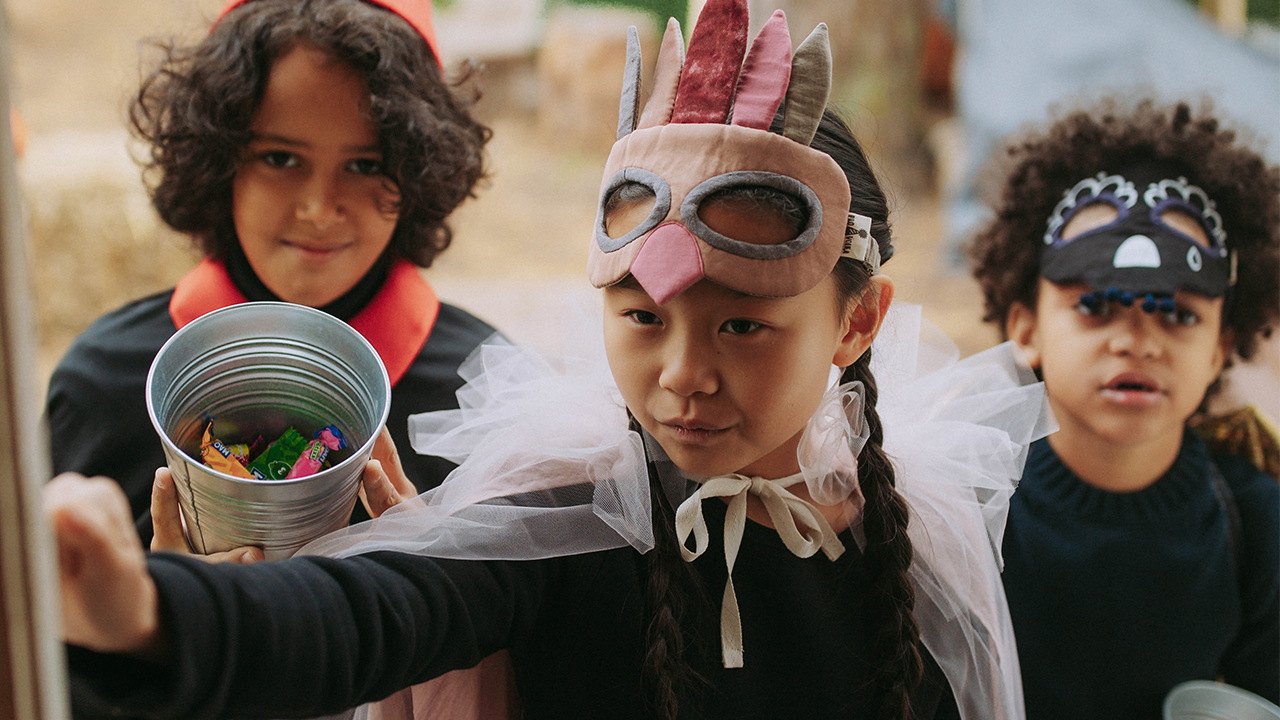 Fun DIY Halloween Decor, Costumes, and More
{ By Miranda Martin }
Halloween is just around the corner, and it's never too early to get ready for "spooky season" in style (and on a budget) with these DIY decorations, costumes, and more! Ready to dive into these spook 2021 trends? Let's "ghoul"!
Fun DIY Halloween Decor for 2021
If your home isn't quite prepared for the Halloween season, fear not! These simple, DIY decor ideas can transform your space from summer to fall in moments:
Gourds, gourds, gourds!
One of the simplest ways to make a space look DIY-ready for the Halloween season is to use pumpkins, squash, and other gourds you can simply buy at the grocery store or your local plant nursery and lie them about on your porch, your steps, etc! Lining your walkway with pumpkins, for example, takes only moments to do and looks bright and cozy all season long.
Spooky, scary, skeletons
Okay, so– I know this is supposed to be mainly DIY, but oh my goodness, have you seen the adorable, new skeleton decor at Target this season? This posable, skeletal guy is just one example, and essentially you can place these posable, mannequin-style skeletons anywhere a person would usually sit, stand, or just "haunt" about. How cool is that?!
Bat and spider web "snowflakes"
A classic example of easy, DIY innovation, creating bat and spider web "snowflakes" out of black, purple, and orange construction paper takes only moments to do and allows your creativity to shine through. What's more, these are fun and easy to make with kids, too, so the whole family can enjoy decorating together for this year's Halloween party!
Cute DIY Halloween Costumes for 2021
If you love Halloween as much as I do (which may be hard to do, admittedly), then you likely love Halloween costumes as much as I do, too! Whether I'm going for something on the spookier side or a pop-culture icon outfit, I love DIY-ing my own Halloween costumes year after year. Some of my favorites include these simple, only-take-moments-to-make fits, such as:
DIY Space Alien Halloween Costume
All you need for this easy alien costume is a sparkly shirt, some pom-poms for the ears, some facial glitter or rhinestone appliques, and viola! You'll end up looking like a cutie from outer space in no time this Halloween: https://www.seventeen.com/fashion/g28660937/diy-alien-costume-ideas/
DIY "Starry Night" Costume
This is one I came up with on the fly myself in 2016– a DIY "Starry Night" costume based on Van Gogh's infamous "Starry Night" painting itself! If you enjoy painting, simply put on a black-on-black outfit (I did black leggings and a black turtleneck), then just used body paint and makeup to create the "Starry Night" look, using myself as the canvas! If you're artistically inclined (or would like to follow a tutorial or two), this is a fast and easy costume idea that allows your creative side to show, too! 
DIY Vampire and Witch Costumes
Two of the most classic and cool Halloween costumes are the Vampire and the Witch, and guess what? They're both SUPER easy to DIY! Vampires can wear whatever they want, clearly, as long as fangs (which you can buy at any costume store) are a factor, and witches are in the same boat. A cute witch hat or a cool, leather-clad vampire look will always rock the costume party year after year.
More DIY Halloween Ideas
Looking for other DIY Halloween inspo? Check out this simple, "mummy hot dog" recipe for an easy DIY Halloween snack, this easy glitter pumpkin tutorial, and get into the spirit of spooky season in style (and without breaking the bank) this October!
---