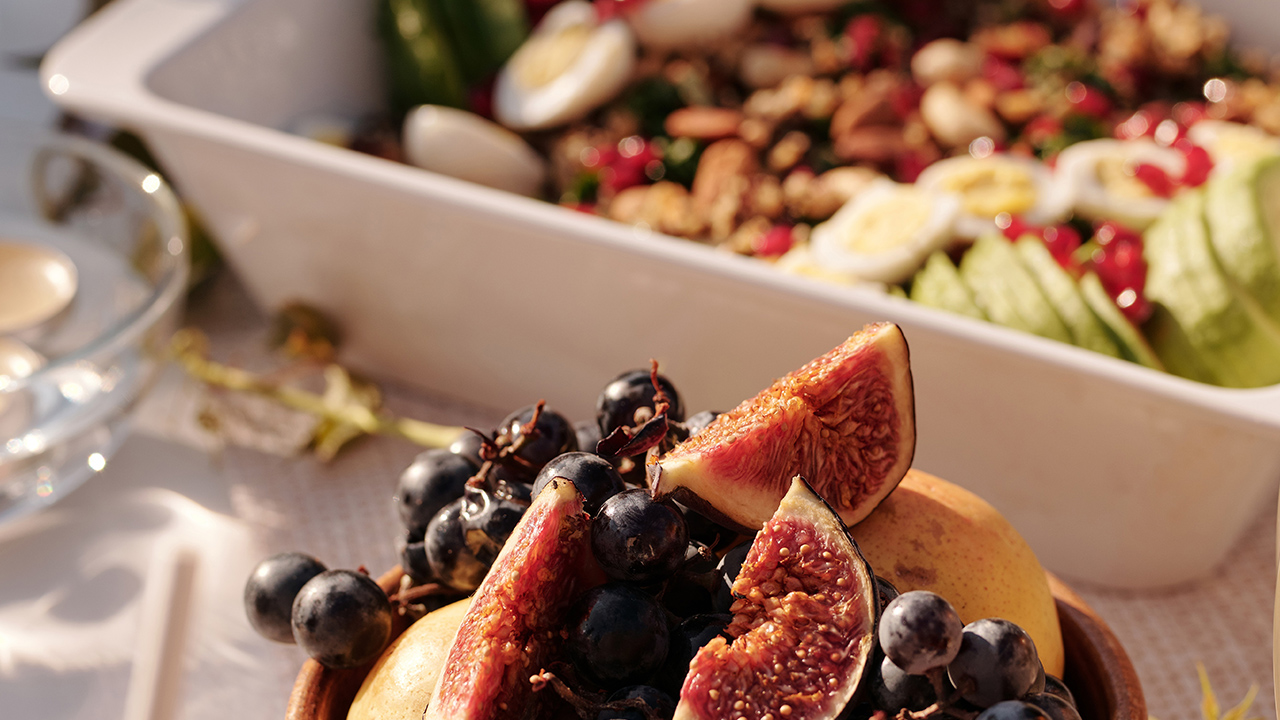 Festive Food Ideas for the Health-Conscious
{ By Miranda Martin }
It's that time of year again– time for all of us to gather around heaping plates of food and celebrate the year behind us (and years ahead) with the ones we love. However, if you're looking to stay more health-conscious this holiday season, there are some recipes you can bring to that Friendsgiving potluck or Christmas celebration to help you stay on track with your health goals. Let's dig in–
This healthier spin on the classic holiday dish, cranberry salad, features honey and real fruit instead of artificially-dyed and sweetened gelatin products, which makes it a healthy and still flavorful alternative to a favorite holiday dessert.
If you're concerned about sugar and additives in your other, more indulgent desserts, you can always opt for healthier Christmas cookie recipes, like healthy snowball cookies with almond flour and raw sugar (instead of wheat-based flour) and beyond!
This mashed potato recipe favors the more nutrient-dense vegetable cauliflower, rather than starchy potatoes, and still packs a flavorful punch using real garlic and other savory ingredients to make all the difference in taste.
And now, for the main course– a healthy way to roast a smaller turkey dish this holiday season! This healthy, roast turkey crown recipe features roast veggies and honey, and bay leaves to enhance the flavor of the meat naturally, instead of using sodium-rich flavorings that aren't as good for your health.
So, what are you cooking up this holiday season? Whether you prefer to indulge a little or keep your health goals in mind, these recipes will be a flavorful hit no matter what.
---