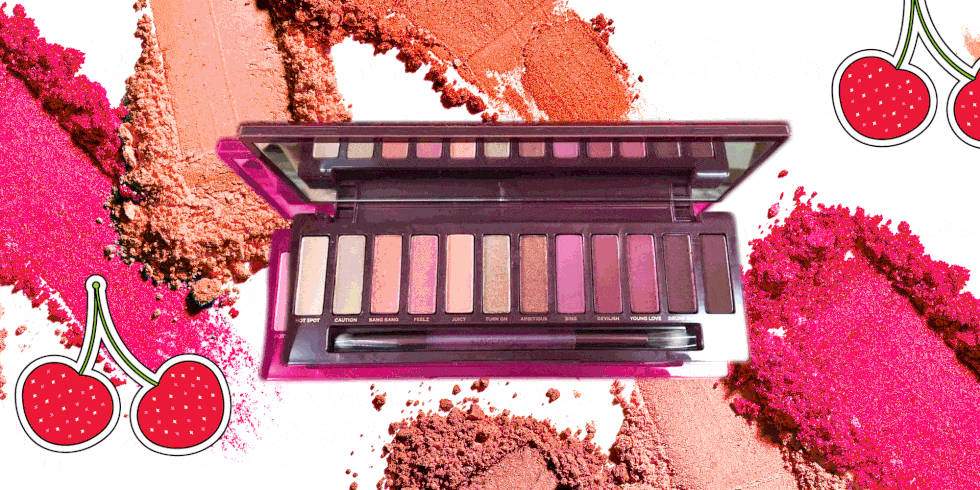 An Urban Decay Naked Cherry Eyeshadow Palette Is on Its Way
Just a week after Urban Decay had everyone mourning the loss of the original Naked palette—*sobs uncontrollably*—a new Naked palette already has everyone talking. On Tuesday, Instagram account @trendmood1 posted leaked photos of the delicious new addition to the Naked series.
It's everything anyone could ask for and fills the original Naked palette-shaped hole in this makeup lover's heart. Just LOOK at all those yummy colors! It's no wonder the post racked up over 70 thousand likes in one night.
According to @fyi_beauty, a few Thailand-based accounts have been posting the photos. If you look closely at the text printed on the box, it says that the cherry palette includes "sweet and tart-hued shades," obviously inspired by the different variations of the typically crimson fruit. It includes "shimmering pinks, warm peaches and deep burgundies," as well as a few taupe and brown shades. The rest of the label reads:
"From Bang Bang a soft micro-sparkle pink (our go-to highlight shade) to Ambitious a deep metallic copper (our new favourite) and Drunk Dial (our weekend obsession) this forbidden fruit has everything you need to create an ethereal daytime looks to wildly seductive smoky eyes. With Cherry's fresh vibe it's like we are getting Naked for the first time."
Urban Decay hasn't officially officially released a statement or further details about this beauty, but it is most definitely coming. Now we'll just have to wait for the beauty gods to deliver.