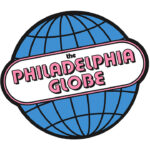 The Philadelphia Globe is partnering with This is It TV Network for a weekly (sometimes twice weekly) 15 minute program that will feature music, arts and culture in the greater Philadelphia area.
Host and Globe Founder, Jen Strogatz will sit down for one on one interviews with regional artists and performers as well as artists and performers touring through the city.
Episodes will also focus on upcoming concerts, album releases and cultural events that the Globe recommends to its viewers.
For more information on The Philadelphia Globe follow them on instagram.com/philaglobe and facebook.com/thephiladelphiaglobe