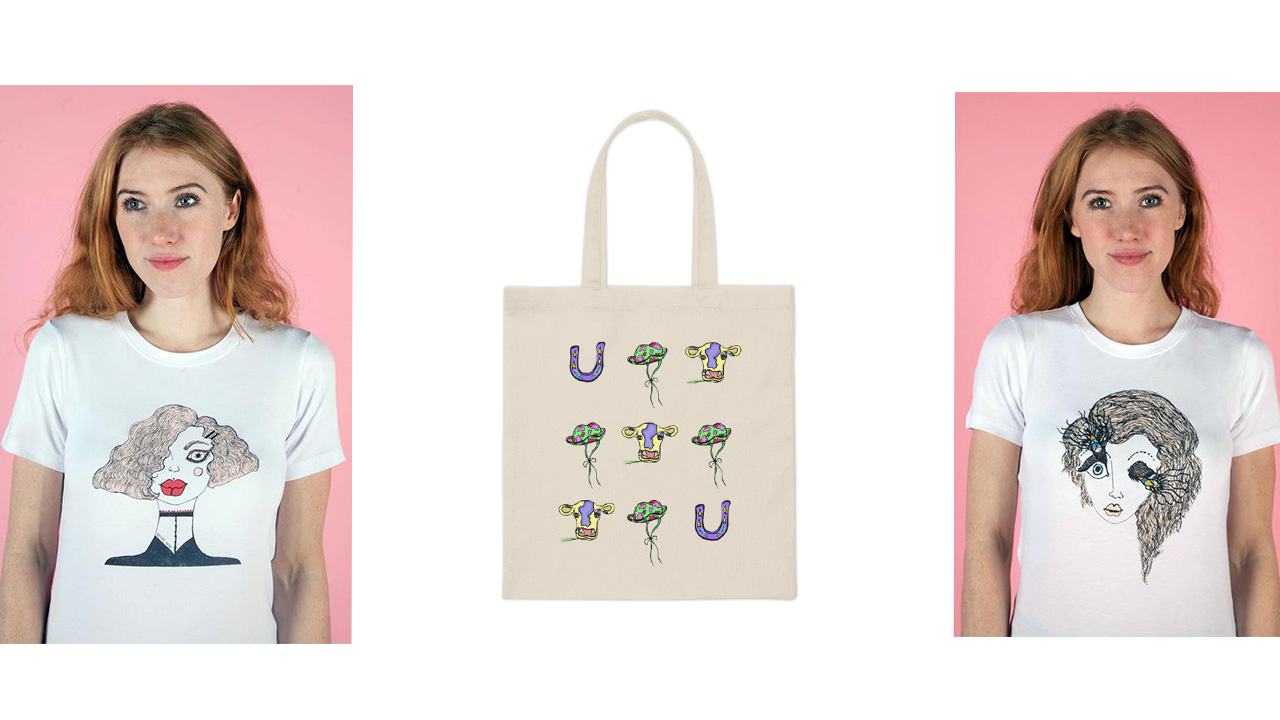 Portrait Art, T-Shirts, Totes and More by Bella Kidman Cruise
{ By Miranda Martin }
While scrolling through Instagram once-upon-a-time, I happened to stumble on Bella Kidman Cruise's art page (rather, while scrolling through "Art-stagram", I should say), and I was immediately captivated. From cute and creepy creatures to brightly colored caricatures, Bella's digital designs capture a moment in art that we should all be excited about– the moment of Millennial and Gen-Z culture converging and the resulting art becoming something fun, thoughtful, and actually interesting in the modern forever-scroll age. 
Take Bella Kidman Cruise's (or, BKC, for short) tote bags and T-Shirt designs, for example. From the adorable "Cowgirl Tote Bag" (which is my personal fave), to the Astrid T-Shirt, BKC's designs blend the surreal with the simplistic (and thus, the "trendy" with the non-conventional) perfectly, echoing the new era of art (and thus, fashion!) that is finally among us: cute, functional, and fun for everyone.
What's more, BKC's prints can be bought as-is, on pins, or printed on iPhone cases, too, which means you can admire (or wear) her artwork in many forms. Or, you can do what I did (after buying that adorable tote I mentioned, of course) and follow her on Instagram, here.
Her Instagram account also reveals that her art expands to more than just her online store; she also posts fun, colorful portraits of musical artists and individuals quite often, which are always a treat. For just $250, in fact, you can commission the artist to do a portrait for you, according to her team (whom I reached out to via DM), and that's something I definitely plan to do in the future! And, who knows? If you're in the Los Angeles area, you may just see her T-Shirts at pop-up events, too.
So, fellow art and boutique-fashion-fans, I highly recommend following (and buying art from) Bella Kidman Cruise.
---