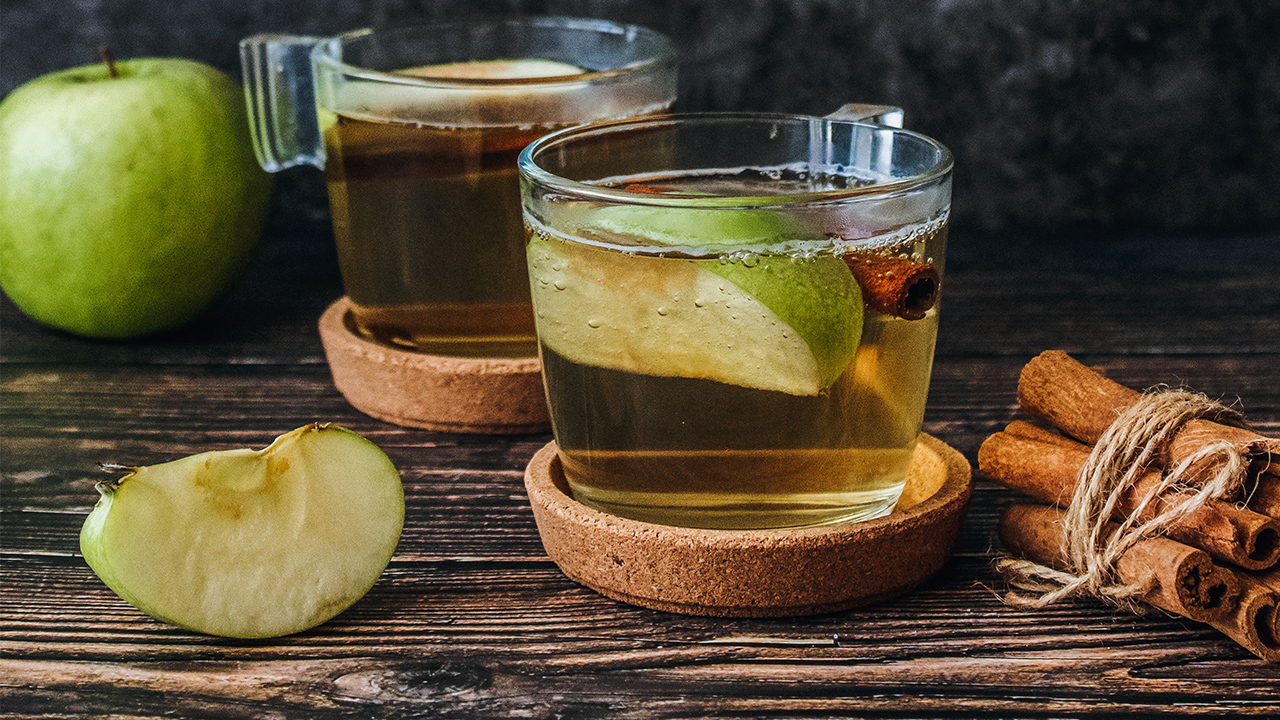 Other Fall Drinks… Instead of the Pumpkin Spice Latte ;)
{ By Miranda Martin }
Most of us love pumpkin spice season, right? Well, here's a shocker for you– some people (my own husband included!) don't like pumpkin spice-flavored things. Or pumpkin anything, really. As confusing as it may seem to some (like myself), pumpkin spice isn't everyone's cup of tea (or favorite seasonal latte, in this case), but fear not: there are a ton of other fall drinks you can enjoy instead, and I have the skinny on all of them.
Apple Cider flavors, with a twist
Coffee giants Starbucks and Dunkin' have both sensed the seasons shifting and this year that means more than just pumpkin on the menu.
Starbucks recently announced their brand-new Apple Crisp Macchiato, featuring hints of apple and brown sugar to mimic the warm, seasonal tastes of "apple-pie filling" and drizzled with a caramelized-apple confection on top to sweeten the deal!
Dunkin' is also feeling the apple flavors this time around, debuting a new Apple Cranberry Dunkin' Refresher just in time for the seasons' change. And, to sweeten their deal, they've debuted an Apple Cider donut as well, which I may or may not be super excited about myself!
Turmeric latte
Sometimes referred to as "golden milk" (or, "masala haldi doodh"), a turmeric latte is a traditional drink often enjoyed in India that warms the throat and belly as the weather starts to cool.
Essentially, a turmeric latte is made up of some sort steamed of milk (regular or plant milk works fine), with a hearty helping of golden turmeric inside, and the occasional swirl-in of maple syrup or cane sugar to add some sweetness. Personally, I also prefer to add some ground cinnamon or cracked black pepper on top to spice things up, and you can make this simple recipe at home!
Cinnamon "steamer"
Not a coffee or tea fan? This one's for you. A "steamer" is a yummy, warm milk drink that's basically a latte without the espresso (so there's no caffeine involved, which also makes these drinks great for kids looking for a hot cocoa alternative, too).
So, if pumpkin isn't your thing (but you're still looking for some fun, fall drinks to try), you can order a Cinnamon Dolce Steamer at Starbucks all year round. Just order a "Cinnamon Dolce Créme", and viola! You'll be sipping on sweet, cinnamony goodness in no time.
So, not the world's biggest pumpkin fan but still looking for some fall drinks to dig into? Give some of these apple or spiced beverages a try and stay warm as the seasons change!
---