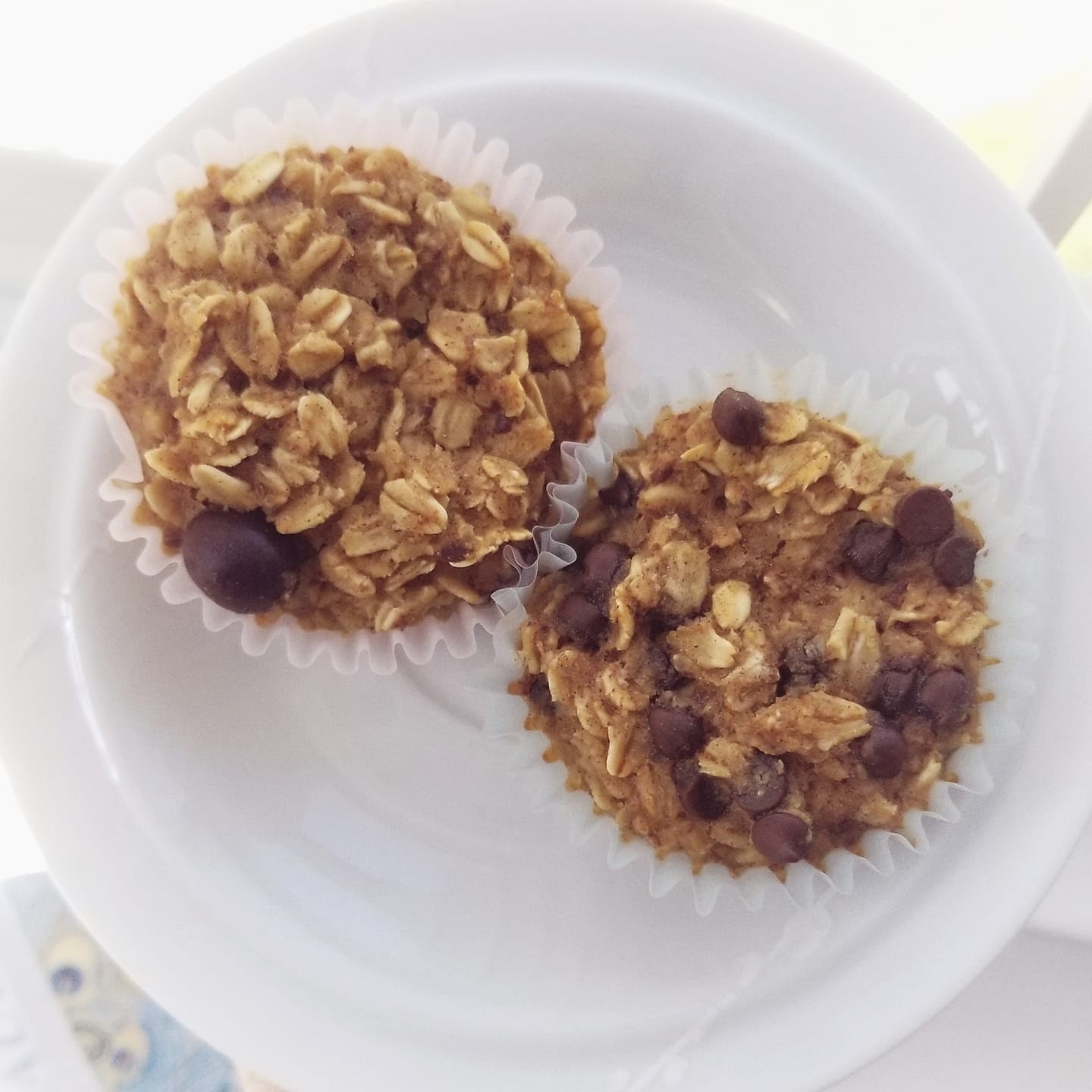 Oatmeal Cups
You Deserve These! Yummy! From Tara Ivins – https://www.plentifulpath.com
Prep time 60 min – Serves 30
Ingredients
2 eggs
1 tsp vanilla
2 cups Unsweetened Applesauce or Cinnamon Applesauce
1/4 cup maple syrup
5 cup rolled oats
2 tbsp chia seeds (optional)
1 tbsp cinnamon
3 tsp baking powder
1 tsp salt
2 1/4 cups milk or milk substitute
1/2 cup of fruit of choice or chocolate chips (I like Enjoy Life Semi Sweet Mini Chips)
Preparation
Pre-heat oven to 350 degrees
Place cupcake liners in regular size muffin tins (Recipe makes between 24-30 muffins)
Spray liners with cooking spray (I use coconut for baking)
In large bowl wisk eggs. Stir in vanilla, apple sauce, honey, chia, cinnamon, salt and baking powder.
Stir in oats
Add milk and mix all ingredients together.
Stir in fruit or chocolate chips
Using an ice cream scoop fill each cupcake liner with one scoop or 3/4 scoop. Note: these muffins do not rise so you can be generous when filling the cups.
Bake for 30-35 minutes until knife or toothpick comes out clean.
Tips
These easy overnight oats have been a big hit in our house. I make a few jars at a time so they are ready to go in the morning. You could easily make a week's worth and have homemade meals on the go everyday.