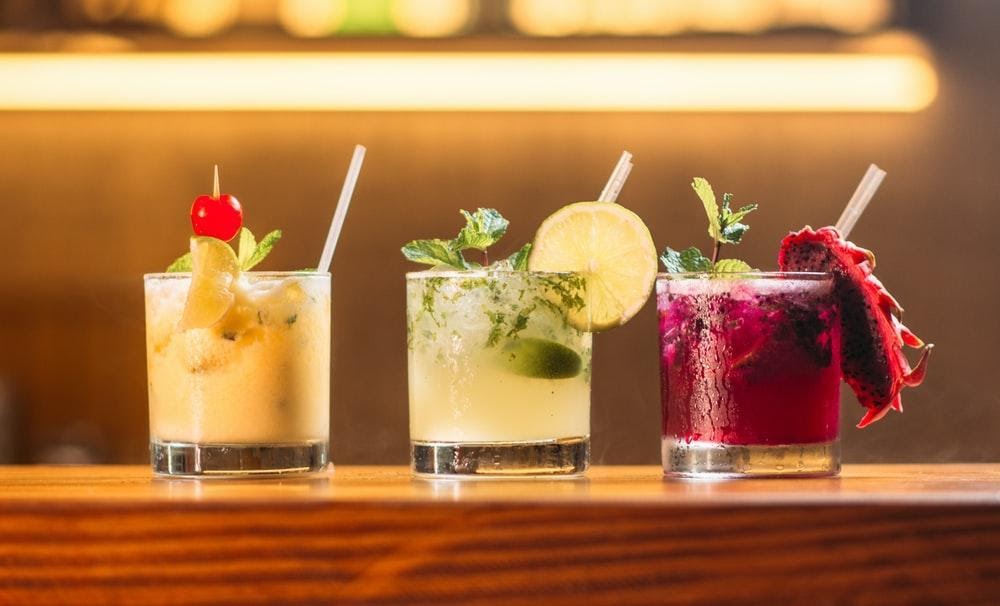 Keto Cocktails You Can Enjoy on Your Weight Loss Journey
Written by Adam Reeve –
Description: If you are on a keto diet and do not like pure alcoholic beverages, we have found tasty keto cocktails. More precisely, they are the most common ones that are suitable for weight loss on a keto. Dive in to learn more!
Can I drink on a keto diet?
The answer is yes! Keto diet tolerates moderate amounts of alcohol. High-quality, low-carb, and in good company. The ideal solution for weight loss on a keto diet is to drink pure, dry alcohol. Both wine and whiskey will suit your diet. In all articles about keto cocktails, they talk about the same drinks – low-carb martini and white sangria without sugar. But for options at the bar, these choices are not suitable for everyone.
To be honest, no one will try to prepare a keto cocktail in a noisy popular place, exclusively for you. Do not wait for favors from the bartender; order a cocktail that exists and is included in the bar card. If you worry about the carbs, you can help your ketosis to become more intense, using some best keto supplements.
Keto weight loss cocktails
Vodka-martini – vodka, dry vermouth, olive. The perfect combination of good keto weight loss results.
Dirty martini – vodka, vermouth, and olive brine.
Pickleback shot – 2 shots: in one whiskey, in another – pickle brine. Drink one after another. Pure keto: 0 carbs and helpful bacteria.
Olive pickleback shot – whiskey, olive pickle brine, Tabasco. Well, it's a miracle!
Derby – gin, 2 drops of peach bitter, and two mint leaves. Formally, bitter contains a lot of carbs, so use just 2 drops!
Gibson – gin, dry vermouth, ice, and pickled onions.
Highball – it is a rather refreshing alcoholic drink in a tall glass. It includes strong alcohol (gin, vodka, whiskey, adhesive tape) and soda (sparkling water without additives).
Old-fashion – it has sugar in the classic at the bottom of the glass. Without it, the drink ideally passes through carbohydrates, even if you eat a cherry.
Rum-cola and whiskey-cola (zero) – banal, but it is the most realistic option in all parts of the globe.
Sweet Bonus
What protein drinks are good for weight loss? If you still hesitate what cocktail to choose for a good company, we share our favorite non-alcoholic protein cocktail. It is perfect for summer days and will bring you a bright mood and pleasure. It is also great for keto diet weight loss and contains a moderate amount of protein.
Keto smoothie with tarragon, strawberries, and raspberries
5 minutes
Servings: 3
Ingredients:
200 ml cream, 33-35%
3-4 tablespoons of tarragon leaves
200 grams of raspberries, mash it and rub through a sieve
5 pieces of strawberries, you can use frozen, then the drink will turn out immediately chilled, cut into small pieces
1-2 teaspoons of sweetener
Put all the ingredients in a blender and beat for 2-3 minutes.
Enjoy it!
Amount of nutrients per serving (155 g):
Calories 301 kcal | Protein 12.33 g | Fats 24.89 g | Carbohydrates 13.57 g | Fiber 2.7 g | Pure carbohydrates 10.87 g | Potassium 180 mg | Magnesium 19 mg
Conclusion
Be careful with drinking alcohol on a ketogenic diet, as it is enough to drink a couple of shots to get drunk if you are on a keto. It is not entirely known why this happens, perhaps the liver in ketosis is engaged in the production of ketones and, therefore, has a lower ability to burn alcohol. Also, be prepared for the fact that the hangover will be harder than usual as you age.
If you are using a keto diet to treat fatty liver and metabolic syndrome, keep in mind that alcohol harms the body, as it blocks liver function. Finally, you should know that any alcohol reduces the secretion of ketones, even if it contains no sugar. Staying in ketosis is harder for women above 30 years old, so think about the risks before ordering another cocktail in the bar.
What weight loss cocktails are your favorite? Do you drink homemade protein keto cocktails? Share your favorite recipes with us in the comments below.
Author's bio: My name is Adam Reeve and I have been a professional personal trainer and fitness instructor for over 10 years. Also, I'm a life coach, wellness writer, and low carb diets, enthusiast. Connect with Adam by logging on to