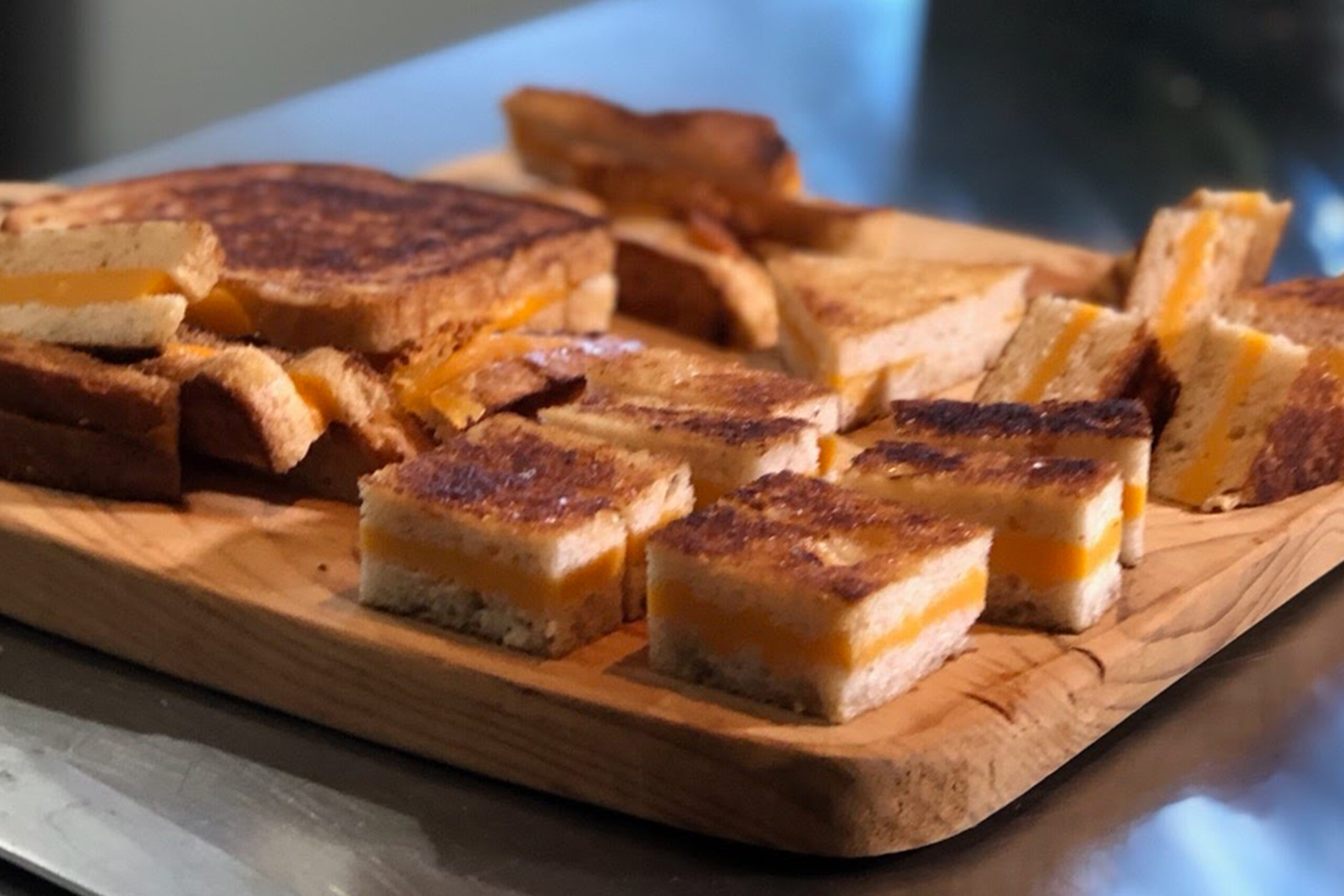 A Recipe for the Best Mini Grilled Cheeses: Tips
from Chef Karen Ferries – The Cocktail Chef – By Grace Grenier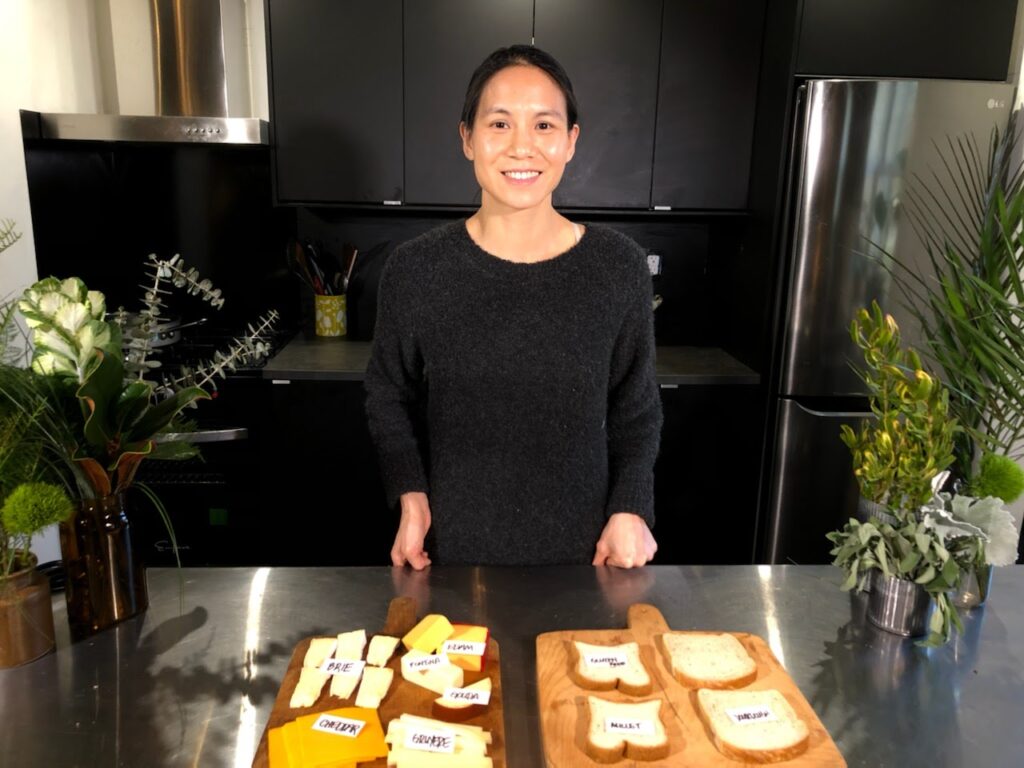 Meet Karen! Certified Chef, Karen Ferries-Yoon, owns an exquisite catering company, The Cocktail Party Chef. She founded the company in Brooklyn, NY in 2013, and continues to create ornate cocktail party displays and delicious food.
Karen's specialities made their way to the Philadelphia area when she relocated her business earlier this year! She's catered hundreds of cocktail parties in New York City and the surrounding boroughs. Whether you're throwing a 40th birthday party, holiday gathering, graduation, or wedding reception, Karen is here to help you with all of your celebrations.
Karen is also an expert when it comes to sharing delicious recipes with her followers. Today, she's sharing her biggest secrets for preparing a cocktail party hit, her signature mini grilled cheese. Check out the recipe below!
Ingredients & Tips:
Sliced Sourdough Bread (Karen likes the Fresh Direct kind the best)
Pre-Sliced Cheeses (Cheddar, Colby, Monterey Jack, Gouda, Provolone, or Swiss)
(Soft Cheeses like Brie and Fontina are also good choices!)
Preparation Tips:
Assemble, Cook, and Cut the sandwiches the day before your party.
Day of Your Event: Heat up your cut Grilled Cheeses in a 350F oven until the cheese is melty!
Wait about 5 minutes, then it's ready to serve!
Presentation Tips:
Decorate your platters with year-round available greenery like eucalyptus or lemon leaves.
(both of these can be found at your local florist!)